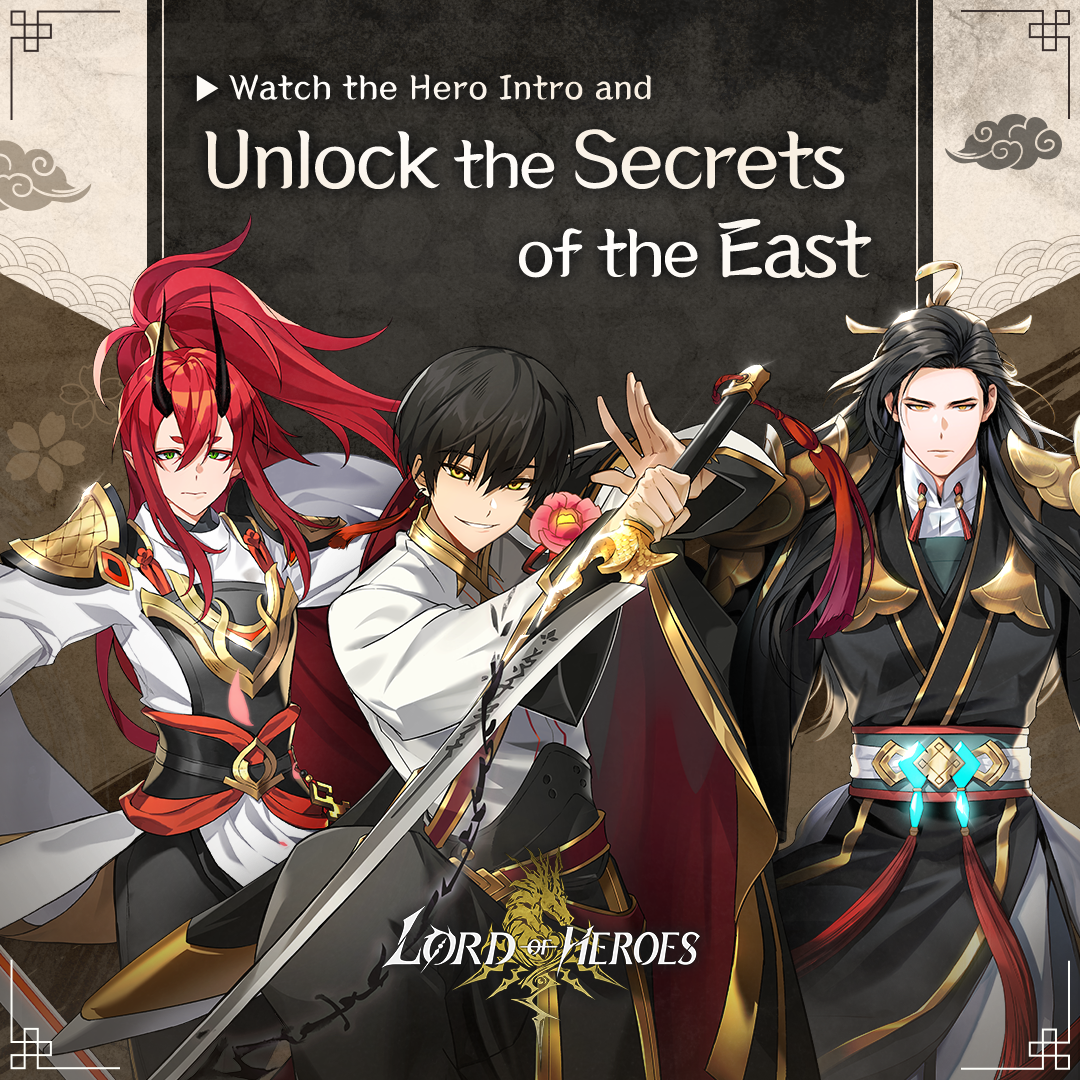 Following Biryu, more visitors have come to Avillon from the Far East—Aran and Ian!

Covered in a veil of mystery, these foreign guests seem to be hiding a great secret.
Look for the secrets hidden in the introduction videos of these 3 heroes from the Far East!
50 Elixirs of Insight will be awarded to all Lords who participate.
---
📌 How to participate
1. Upload a screenshot of the secret hidden in Biryu, Aran, and Ian's introduction videos on social media or a personal blog with the following hashtags: #LordofHeroes #SecretsoftheEast
2. Participate in the event through the survey link below including your User ID and a link to the social media post.
📆 Event Duration
- 2023 April 20th (Thu) 09:00 – 2023 April 23rd (Sun) 14:59 (UTC+0)

🎁 Event Rewards
- Participation Rewards: 50 Elixirs of Insight

🔔 Please Note
1. Please write the correct User ID and Lord name in the survey to receive the reward.
2. Your User ID can be found in the in-game Settings > Support.
3. Please set your post/account to 'public' when uploading the screenshot on social media.
4. In the case of multiple event submissions registered using one Lord of Heroes account, only the first submitted social media link will be counted and rewards will be given only once.