Greetings, Lords around the world!
Submissions for <Outfit Contest: Avillon's Got Style> has ended!
We thank all of you Lords around the world who participated. 🥰💞
The voting for <Avillon's Got Style> is ongoing on the Official Website.
You can vote for any submissions displayed on the page, so be sure to show your support for all of the ones you like! 💌
The number of likes on uploaded submissions will be considered during the judging process. The submission that gets the most votes will be awarded the 'Heart of Seamstress' prize!
This is your chance to show your support for your favorite submissions!🙂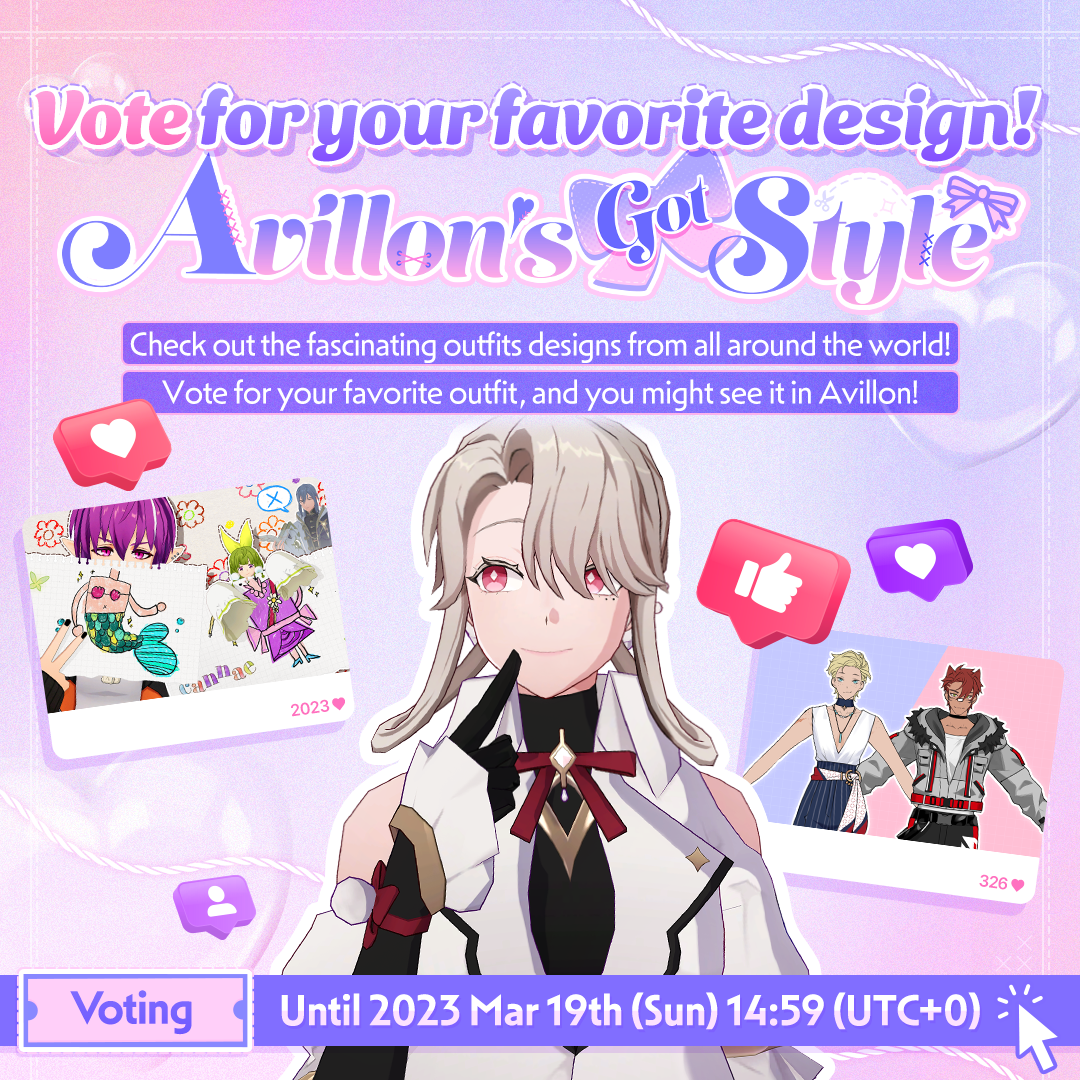 📅 Voting
Until March 19th, 2023 (Sun) 14:59 (UTC+0)

📅 Winner Announcement
2023 March 25th, 2023 (Sat)