Highness! Have you seen the December edition of Avillon Times?
One of the dolls hiding in the Avillon Times is coming to the Citadel!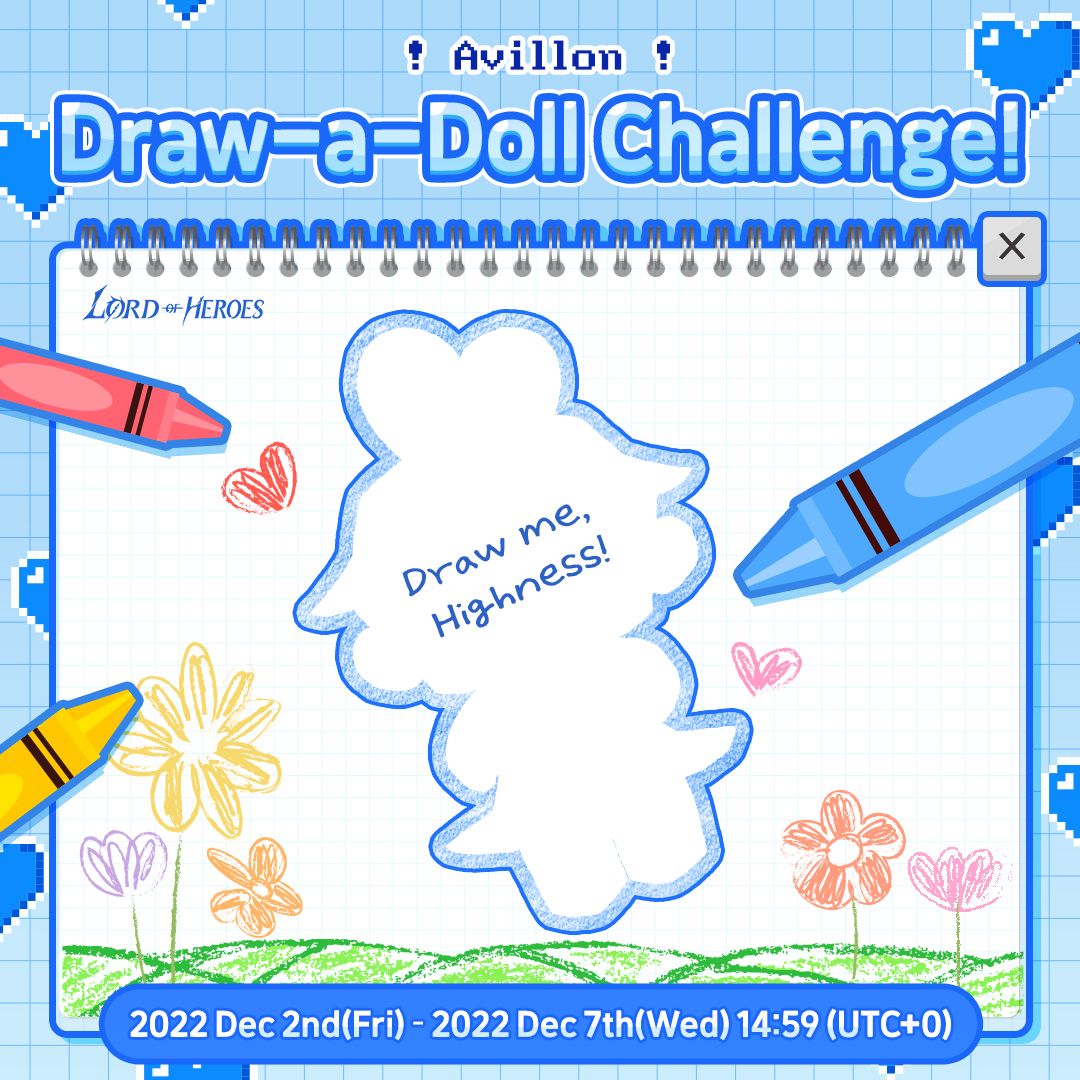 What do you think they'll look like?
Let your creative juices flow and have a go at drawing the doll!
---
📌How to participate
1. Download the attached image file and draw your submission.
2. Upload the image on any social media with the following hashtags: #LordofHeroes #Draw-a-Doll
3. Then, register your submission for the event using the link below!
📆Event Duration
December 2nd(Fri) 03:00 – Dec 7th(Wed) 14:59 (UTC+0)
☑️Announcement
Winners will be announced on December 9th(Fri) through a separate blog post.
🎁Reward
- Participants: 50,000 Renown
- Winners: 300,000 Renown (10 people)
🔔Please Note
1. Please submit the right USER ID and name in the survey to receive the reward.
2. USER ID can be found in in-game Settings > Support.
3. Please set the post/account status to 'public' when uploading the screenshot on social media.
4. There are no limits on which social media to post the screenshot.
5. In the case of multiple applications through one Lord of Heroes account, only the first social media link will be counted and rewards will be given only once.