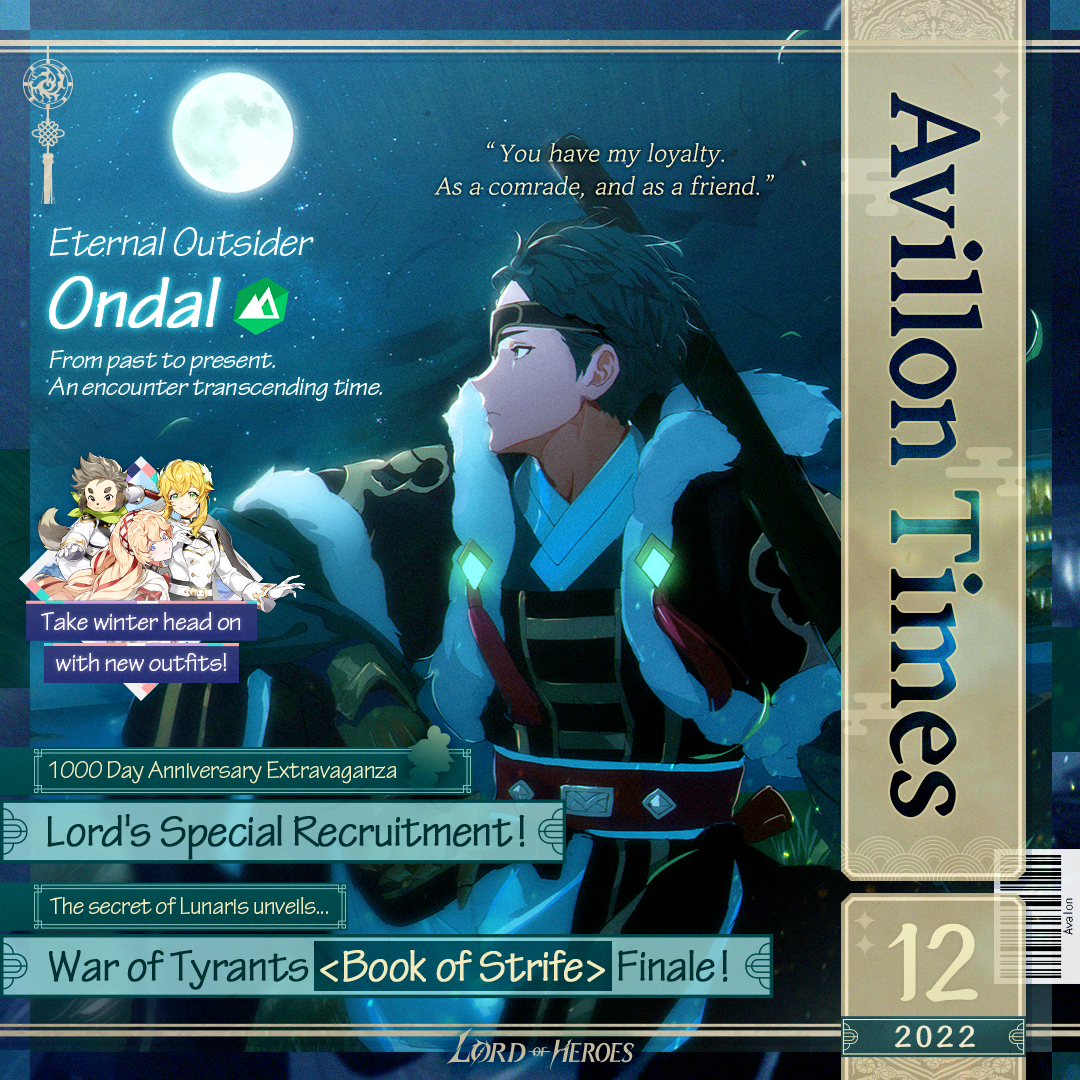 Ondal(Earth) is coming to Avillon!
"You have my loyalty. As a comrade, and as a friend."

✔️ The secret of Lunaris unveils: War of Tyrants <Book of Strife> Finale!
✔️ 1000 Day Anniversary Extravaganza: Lord's Special Recruitment?
✔️ Rosanna's New Outfit: Holiday Edition
✔️ Charlotte & Schneider's New Outfit: Avillon Knight Edition

The contents mentioned above will be available in the upcoming updates.
Please stay tuned to the official blog for further details!
---
[ Avillon Time-sharing Event ]