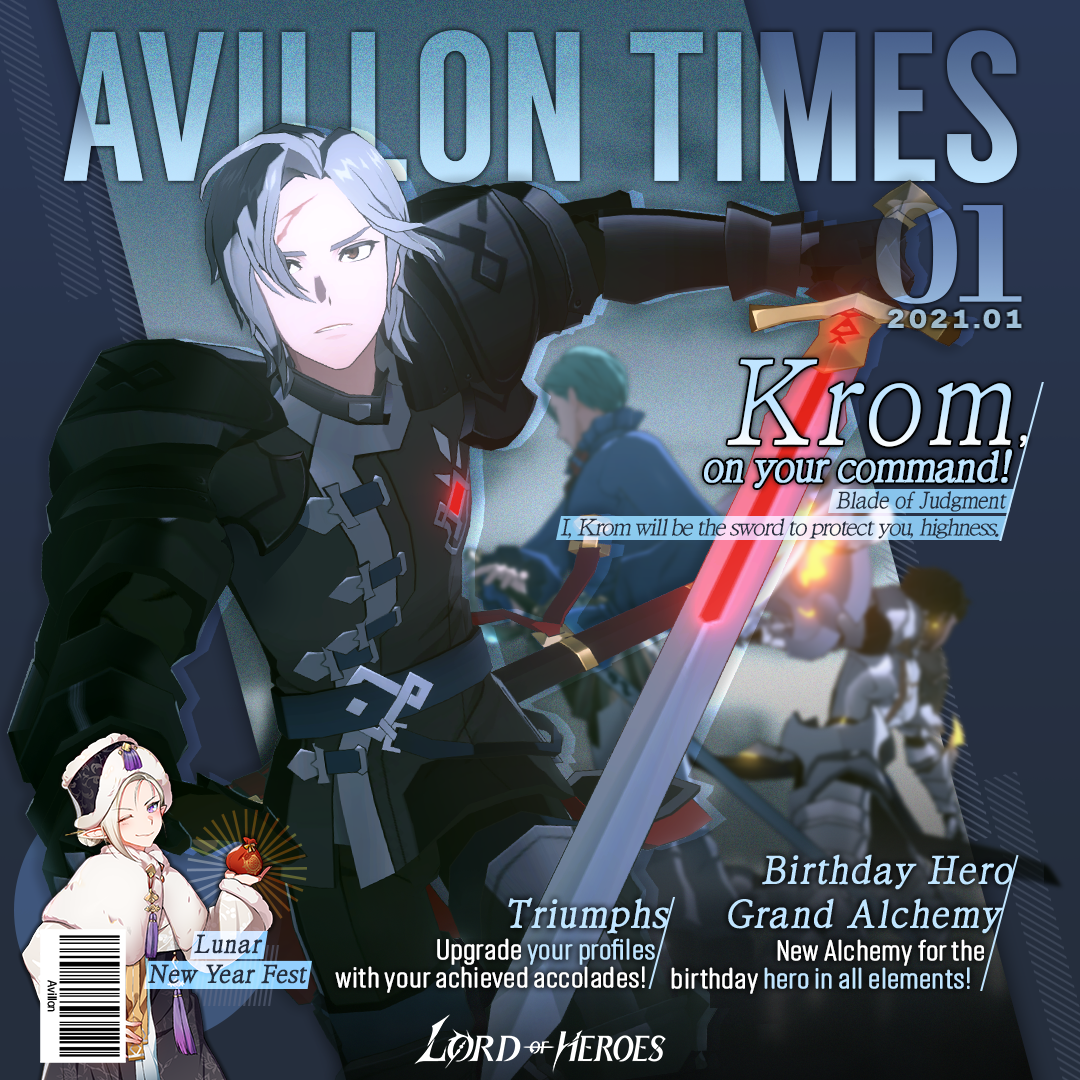 Krom (Dark) visits Avillon on your command!

To celebrate Lunar New Year, a fest will be held in Avillon!
Meet heroes with Han Bok, the traditional clothing of Korea.

Also, Triumphs and Accolades will be listed in your profile!
Decorate your profile with various Accolades!

To celebrate hero birthdays, there will be 'Birthday Hero Grand Alchemy!'

Are you strong enough to survive from severe battles in the Obelisk?!!
You can prove yourself with 'Pathfinder Messages' and 'The Fist Conqueror'.

[Event Details]
◆ Event Period
- Until January 28th (Thu) 14:59 (UTC+0)

◆ How to participate
- Go to our official [ Facebook Post ]!
- And click [Share] button on the post!

◆ Rewards
- 1,000 Shares: Elixirs x30
- 3,000 Shares: Energy x6,000
- 5,000 Shares: Gold x50,000
- 7,000 Shares: Renown x50,000
- 10,000 Shares: Mystic Soulstone x1

※ The rewards will be accumulated.
※ The reward will be sent to your [Inbox] after the event is over.
※ The number of shares will be COMBINED - Facebook shares + Korean community shares.