Please tell your own story about Elite Story Part 2 through all channels related to Lord of Heroes!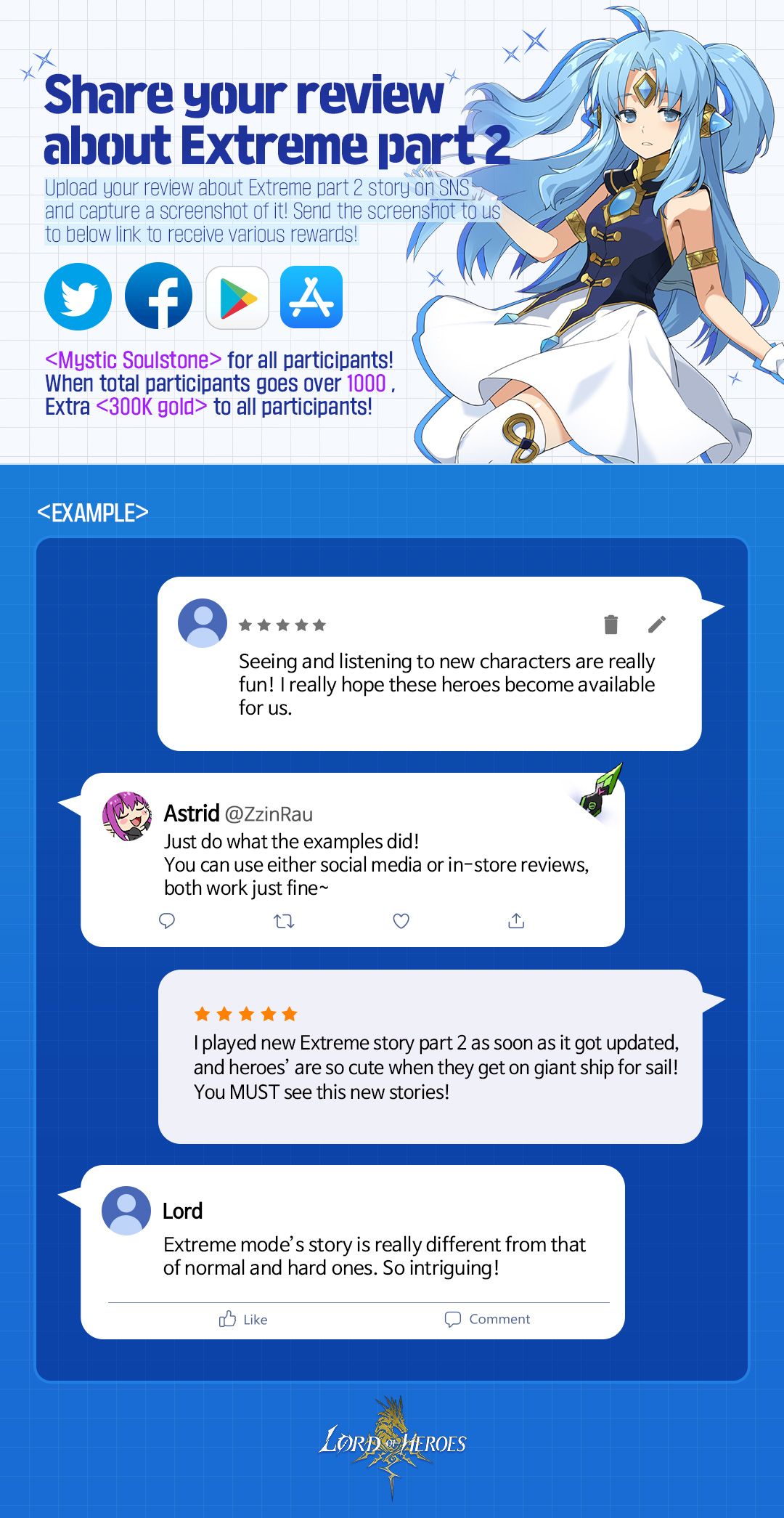 [About Elite story, my review ]
☝ Feel free to write down a review about the Elite story anywhere.
✌ Capture the review of what you wrote down and apply the event at the link below!
◆ Go to apply
※ Required a Google account for attaching an image.
※ Please login with a Google account for participating in the event even though inconvenient.
- Event schedule
8/5(Wed) ~ 8/31(Tue) 14:59 (UTC+0)

- Event rewards provision
Will be provided after the event ended

- Event rewards
🎁 Participation rewards: 1x Mystic Soulstone
🎁 Accumulated participation rewards (1,000 players): 300,000 Gold will be provided to everyone who participated if the number of participants is over 1,000 players.
[NOTE]
* Social Networks Account is must be set as public
* Please be noted that the event rewards will be provided only once per account