Greetings, Lords around the world!
Your Highnesses! I'm happy to announce that it has been 3 years since Lord of Heroes 1st Global Launch!
Thank you all for all the love and support that you've shown us over the past three years.
Words can hardly describe all the gratitude that we feel for your support. So, we prepared a small gift for you to enjoy the 3rd anniversary with us!
I hope all the good things are ahead of you, and keep enjoying Lord of Heroes with your knights!
---
■ 1st Global Launch: 3rd Anniversary Coupon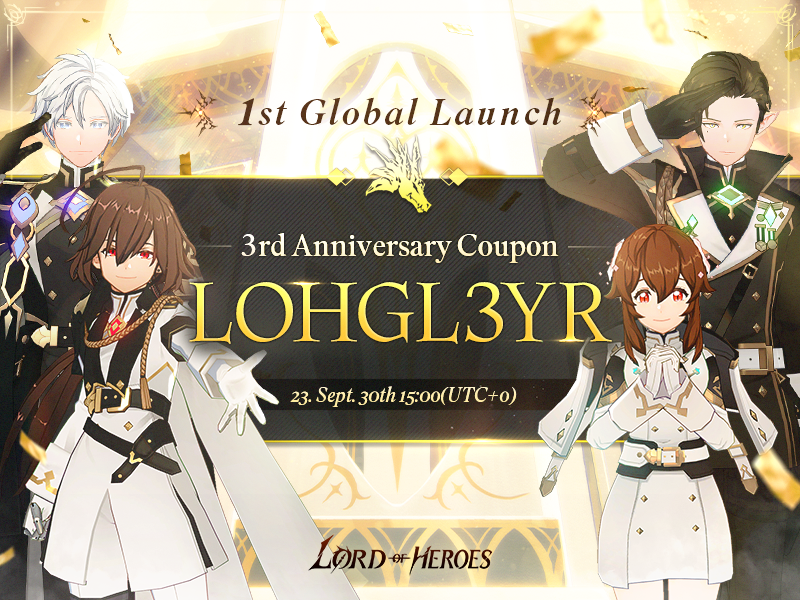 ✔️ Code: LOHGL3YR
- Duration: Until  Sep 30th(Sat) 14:59 (UTC+0)
---