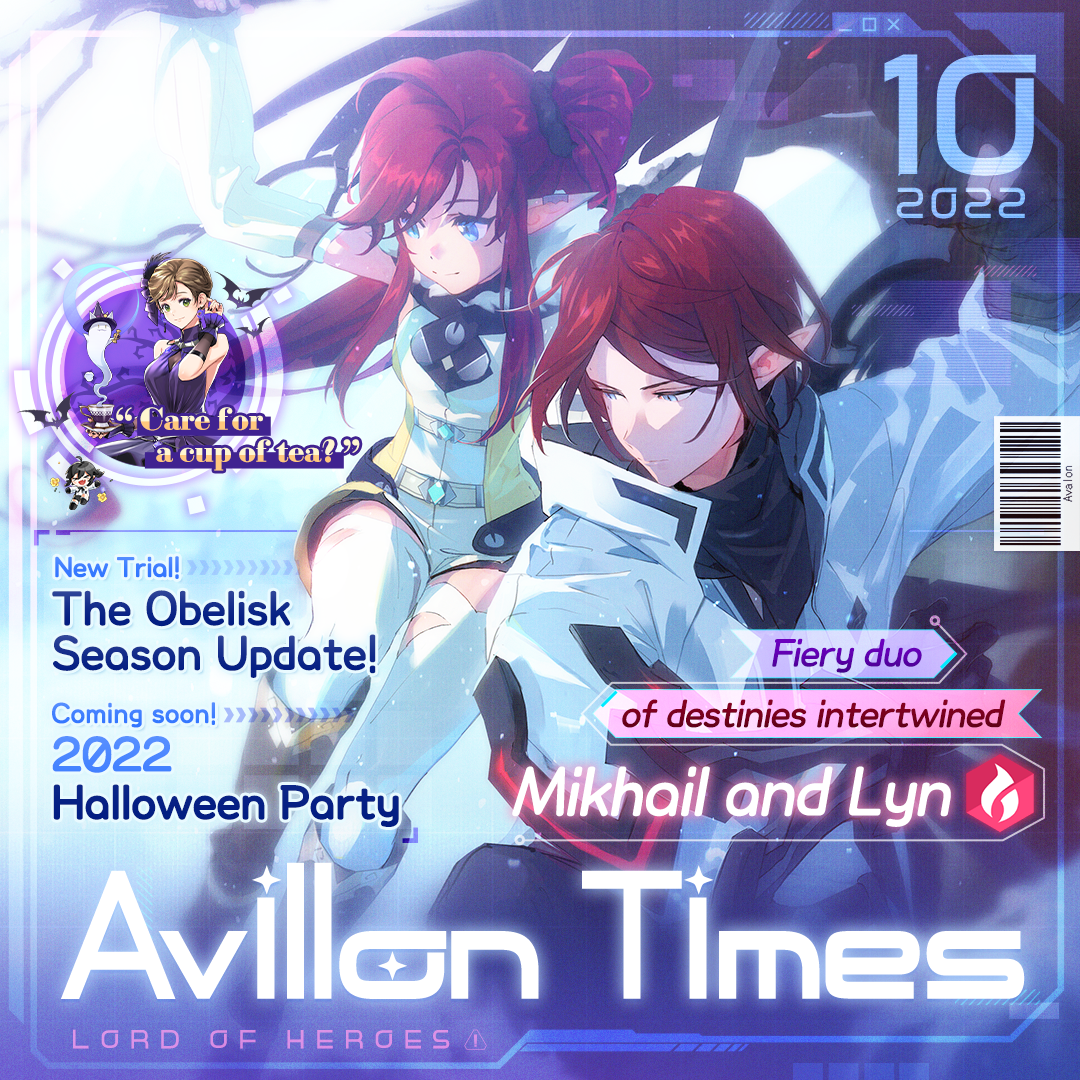 October Avillon Times is here!
Let's have a sneak peek of what will go on on Lord of Heroes in October.
---
Fiery Duo, [F] Mikhail and [F] Lyn is ready to serve!
"I won't scare away from the fight coming toward me."
"It smells like a new adventure!"
✔️ "Care for a cup of tea?"
Meet Vanessa's new costume, the Midnight Edition!
✔️ Coming soon! 2022 Halloween Party
Halloween is coming to Avillon!
Enjoy the Halloween-themed Citadel & Meet Pumpernel at Halloween Party!
✔️ Upcoming New Trial!
The Obelisk season will be updated!
Contents mentioned above will be available in the upcoming October updates.
Please stay tuned to the official blog and Facebook page for further details!
---
[ Avillon Time-sharing Event ]