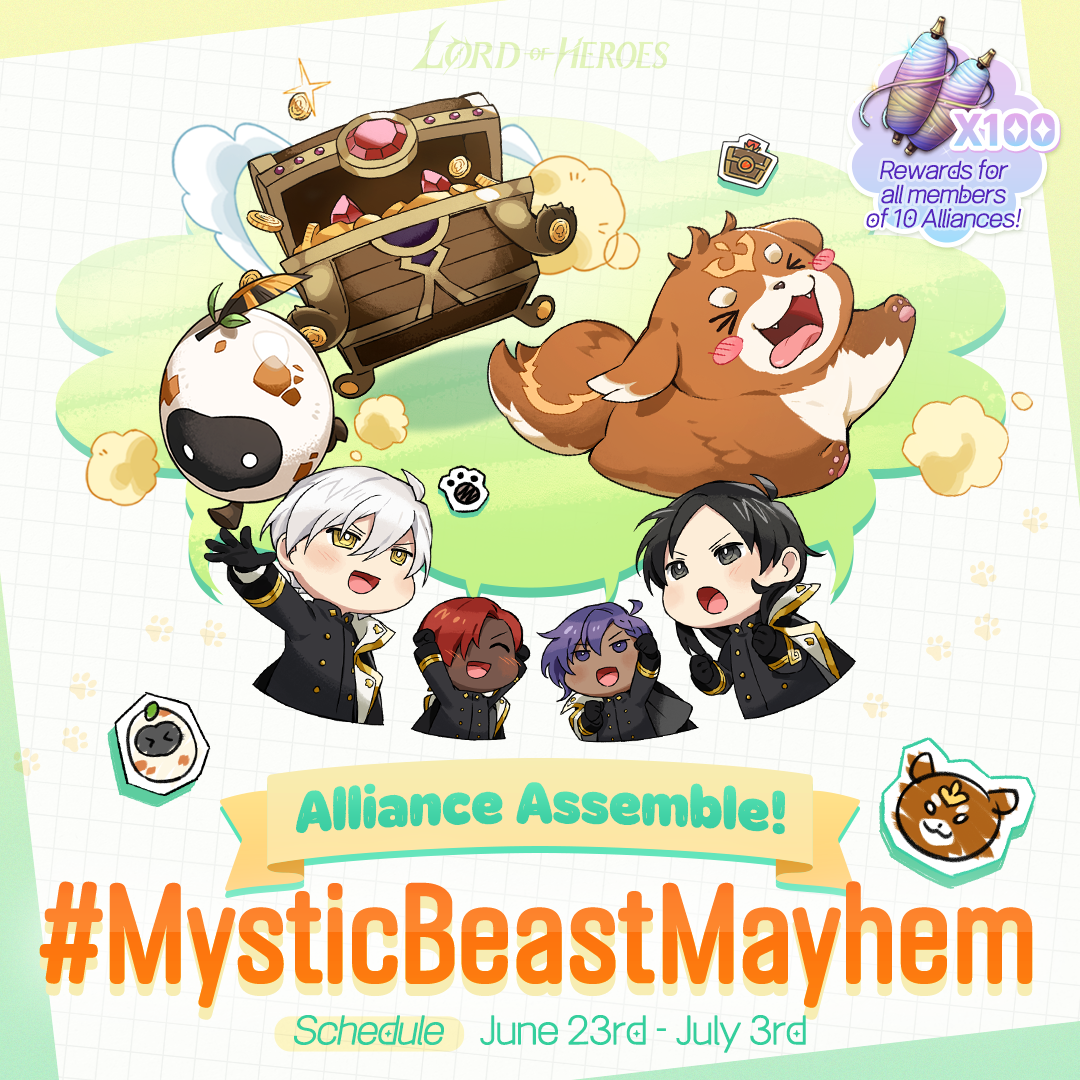 All 3 troublemakers of Avillon at the same time?

Join the mystic beast mayhem with alliance members!
Plentiful presents await you and your alliance!
---
📌How to participate
1. Hunt down mystic beasts with your alliance!
2. Take a screenshot after reaching sighting level 10!
3. Alliance leader should apply to the event with the screenshot by the link below!
 All members of 10 alliances selected by a lottery will win presents!
📆 Schedule
- After maintenance on June 23rd (Thur) ~ July 3rd (Sun) 14:59 (UTC+0)
📆 Winner Announcement
- Winners will be announced on July 5th (Tue) After the maintenance
🎁 Reward
- Temporal Thread x 100 (All members of 10 alliances)
🔔Please note
1. Correctly enter your Player ID and Lord Name to receive the event reward.
2. You may copy and paste the Player ID from the in-game settings > Support > Player ID.
3. Alliance members will be listed the moment the event ends.
4. Leaving the alliance after application may lead to exclusion of reward.
5. Only 1 application will be counted when moving alliances within the event schedule.* Alliances with abnormal gameplay detected will be excluded from the event.
6. Alliance members joined after the event schedule will not be able to receive rewards.