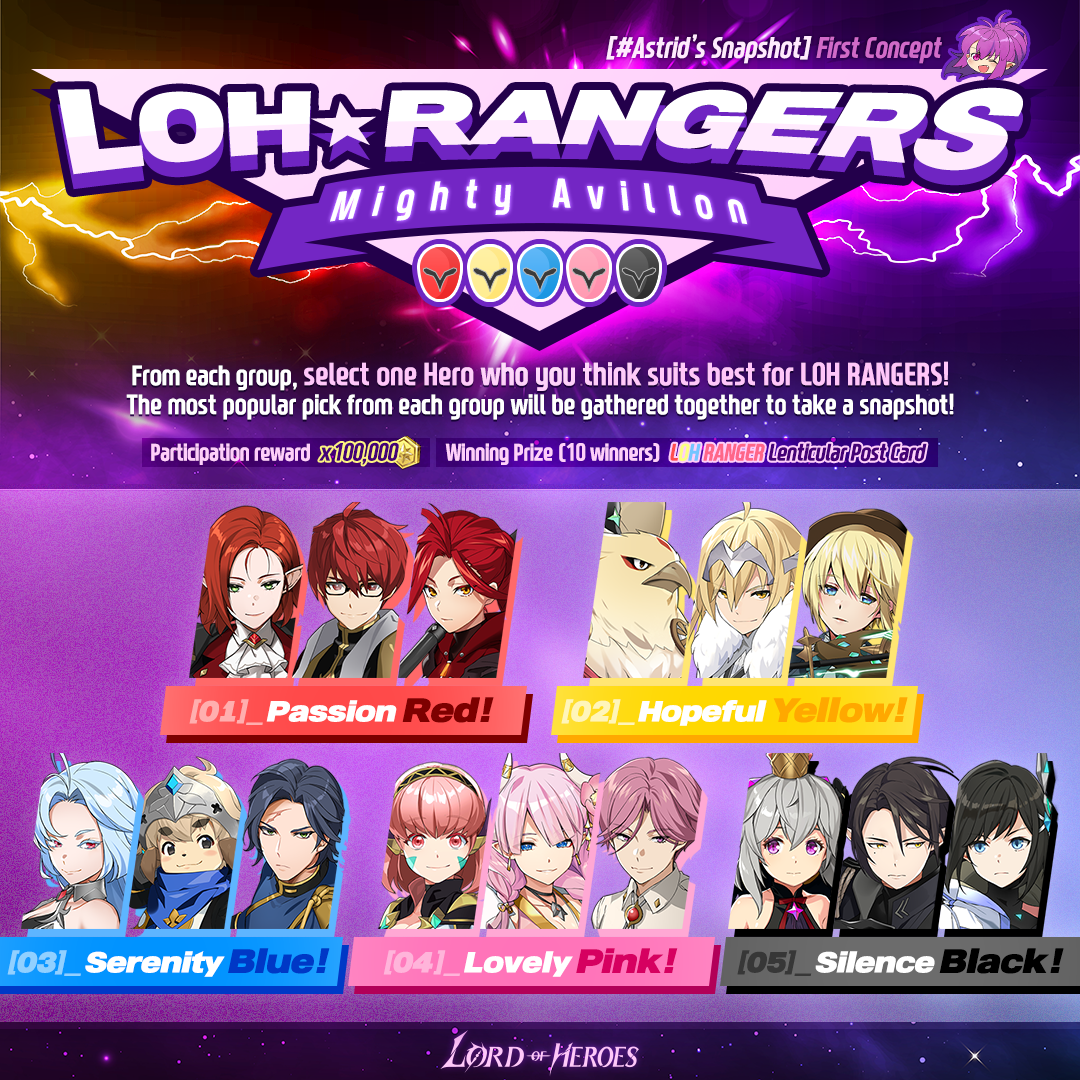 Astrid's Concept Studio in Avillon is now OPEN! 📷
And the very first concept of the photo is LOH⭐RANGERS!
The most popular pick from each group will be gathered together to take a picture as 'LOH RANGERS' concept!
Pick your LOH RANGERS at link below!
---
📌 How to participate
☝ Click the link below to move to the survey!
✌ Pick one Hero out of each group who you think suits best as the LOH RANGERS!
📆 Event Period
- From May 17th to May 24th, 14:59 (UTC+0)
✔️Winner Announcement
- Winners will be announced on May 26th
🎁 Event Reward
1. Participation reward: 100,000 Golds
2. Lucky rewards for 10 winners: Random 10 winners will be drawn from those who picked all five Heroes with the most popular pick will receive 'LOH RANGER Lenticular Post Card'!
🔔Please note
1. Correctly enter your Player ID and Lord Name to receive the event reward.
2. You may copy and paste the Player ID from the in-game settings > Support > Player ID.
3. The reward will be given to your inbox after the event ends. Multiple application by one account is not accepted.
4. The winners will be informed separately via in-game Inbox. Stay alert or you'll miss the post!