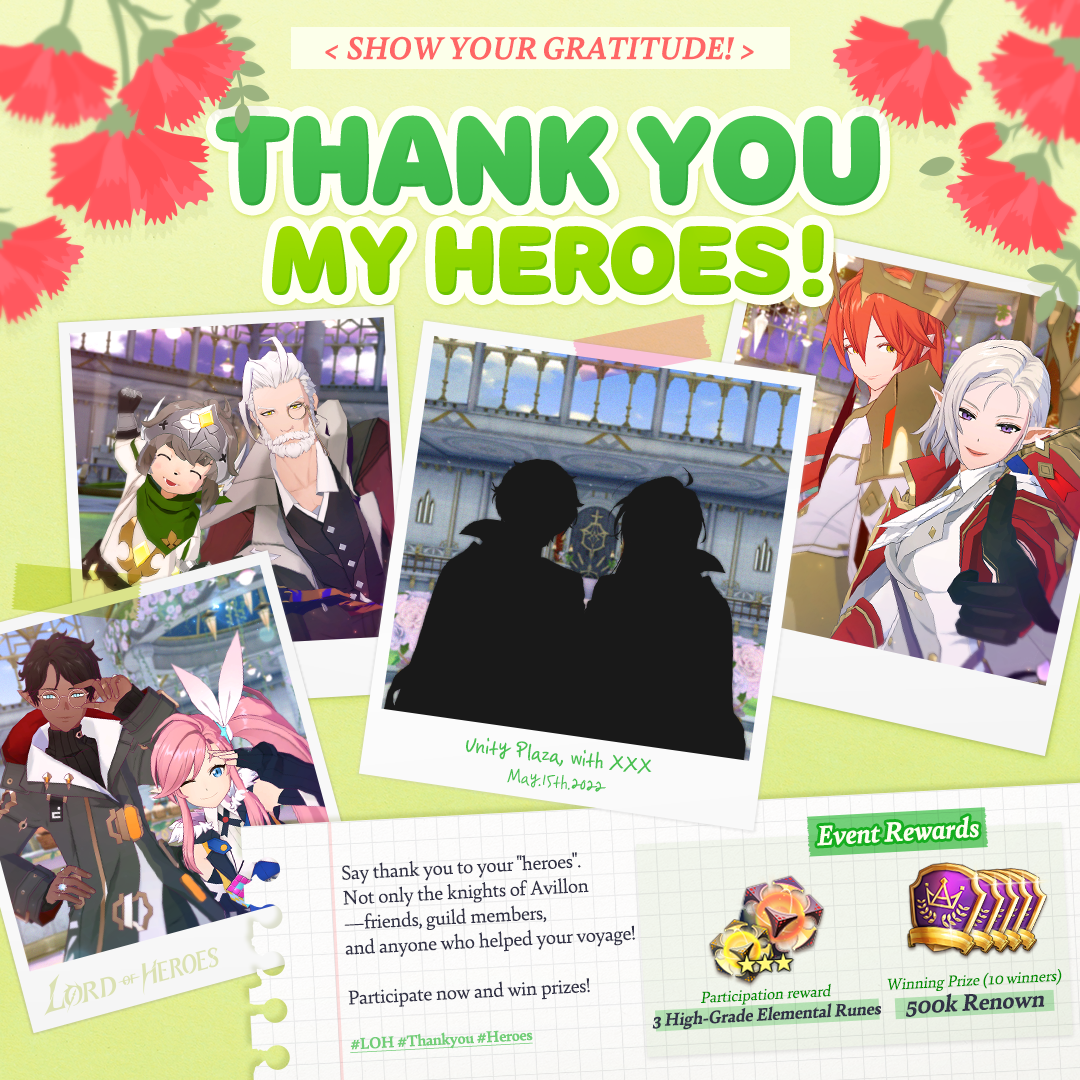 'Thanks to you, I finally passed LV. 20 on Primordial Monster raid!'
'I've finally defeated the emperor!! Thank you so much! :D'
Who is your LOH hero? 👀
Do you have someone who has helped you to play the game?

Make a special moment with your Lord of Heroes 'Mentor',
and Get special Event Rewards!
---
📌How to Participate
1. Take a selfie with your 'mentor' at the Unity Plaza📸
(Character choice is up to you!)
2. Post it on your social media with these hashtags
#LOH #Thankyou #Heroes

3. Add the link to your post and a story of how your mentor in the picture helped you in the survey linked down below
4. Also, increase your chances to win by adding a picture to prove your story in the survey (ex: I passed LV20. on PMR, etc)
※ In order to participate in the event, you must login  to your Google account
📆 Event Period
- May 15 ~ May 22, 14:59 (UTC+0)

🎁 Rewards
1. Participation reward: 3 High-Grade Elemental Rune
2. Winning Prize (10 winners): 500k Renown
※ Your story and pictures may be featured in the winners' announcement.