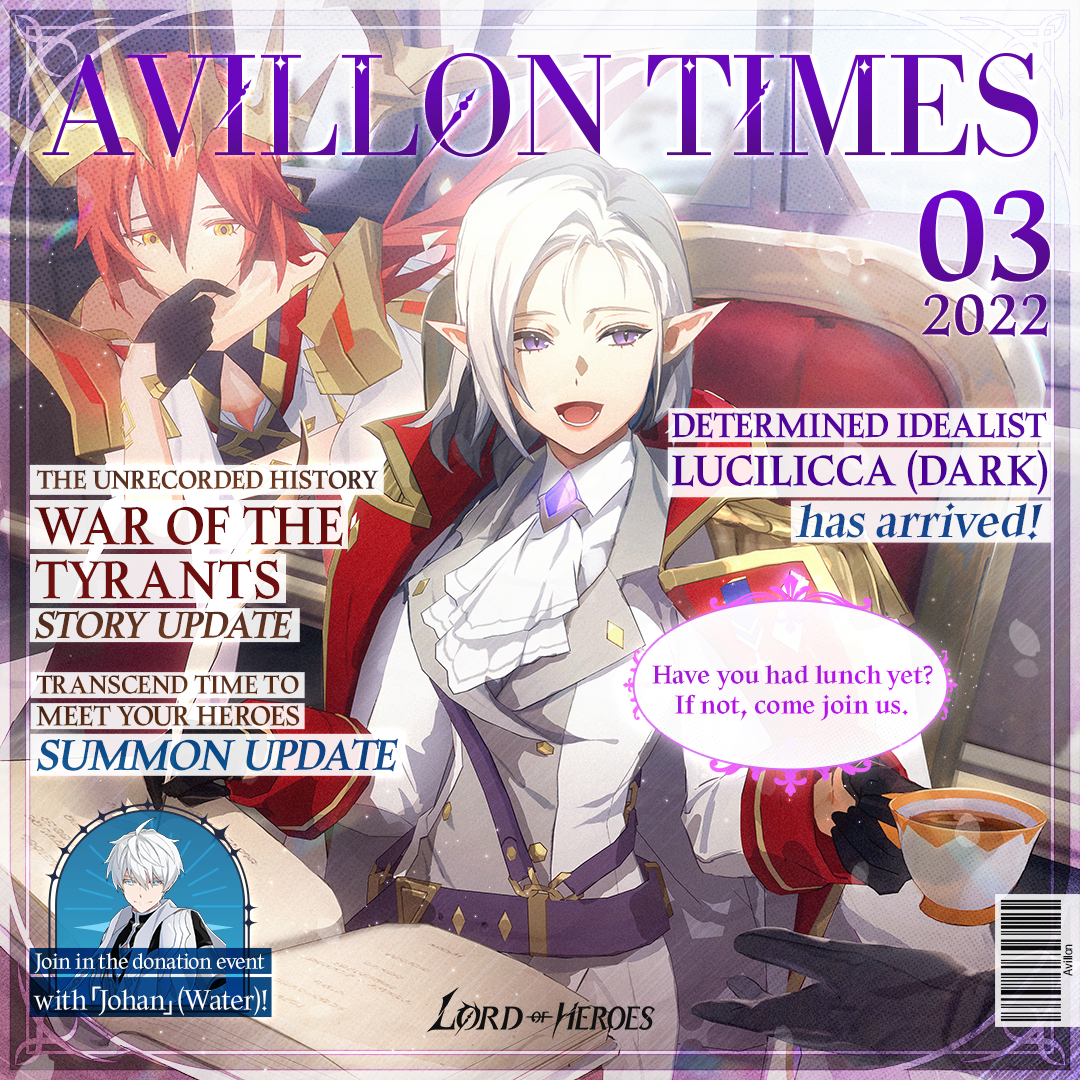 March Avillon Times is here!
Let's have a sneak peek of what will go on Lord of Heroes in March.
---
[D] Lucilicca is ready to serve!

"I will prove what you have chosen."
✔️ Transcend Times to Meet Your Heroes
New System, <Summon> will be Updated

✔️ Happiness of Being Together
Join in the donation event with [Water] Johan!
✔️ The Unrecorded History, 'War of the Tyrants'
The story of 'War of the Tyrants' will be Updated.
What will happen to you inside the 'War of the Tyrants'?

Contents mentioned above will be available in the upcoming March updates.
Please stay tuned to the official Blog and Facebook page for further details!
---
[ Avillon Time sharing Event ]

◆ Period : Mar 1st – Mar 8th 14:59:59 (UTC +0)

◆ How to participate
Share Avillon Times Facebook post with others!