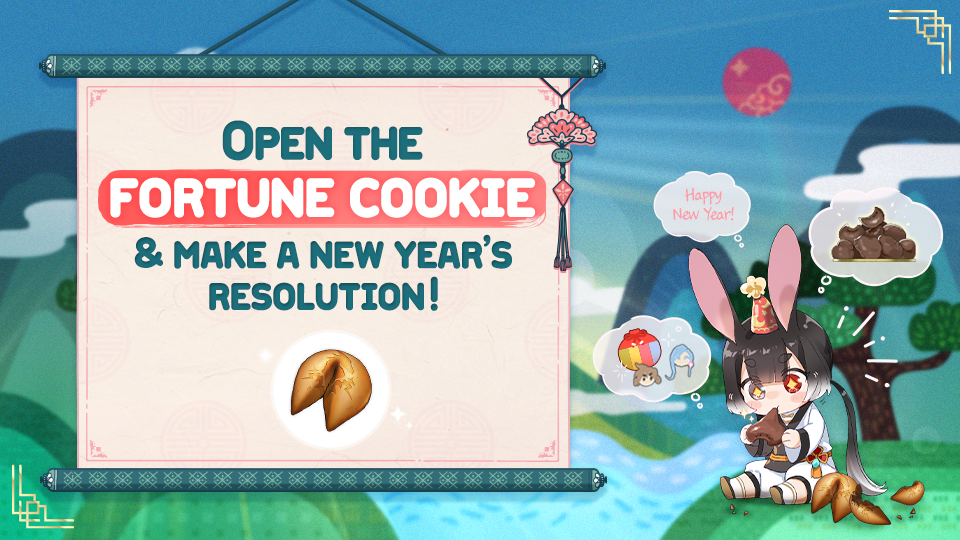 Get a fortune cookie every day, made specially by Mei Ling and the Great Spirit for the new year!
Share your fortune and a new year's resolution on social media.
All players who've submitted the survey will be compensated with 10 Alchemy Tickets, and 5 lucky winners may have a chance to get the Lord of Heroes New Years Calendar!
📢How to participate
Log in to the game and claim the fortune cookie at the event tab.
Tap the fortune cookie to open it, and capture a screenshot of your fortune of the day.
Post the captured image on your social media, with your new year's resolution!
Please include the following hashtags: #LordofHeroes, #FortuneAwaits
Submit the survey below!
📆Event Period
Dec 31st, 03:00 (UTC+0) - 2022, Jan 7th, 03:00 (UTC+0)
🎁Event Reward
1) Participation reward: 10 Alchemy Tickets
2) 5 Lucky Winners: LoH merchandise New Year Calendar
The winners will be informed separately via in-game Inbox. Stay alert or you'll miss the post!
Thank you.