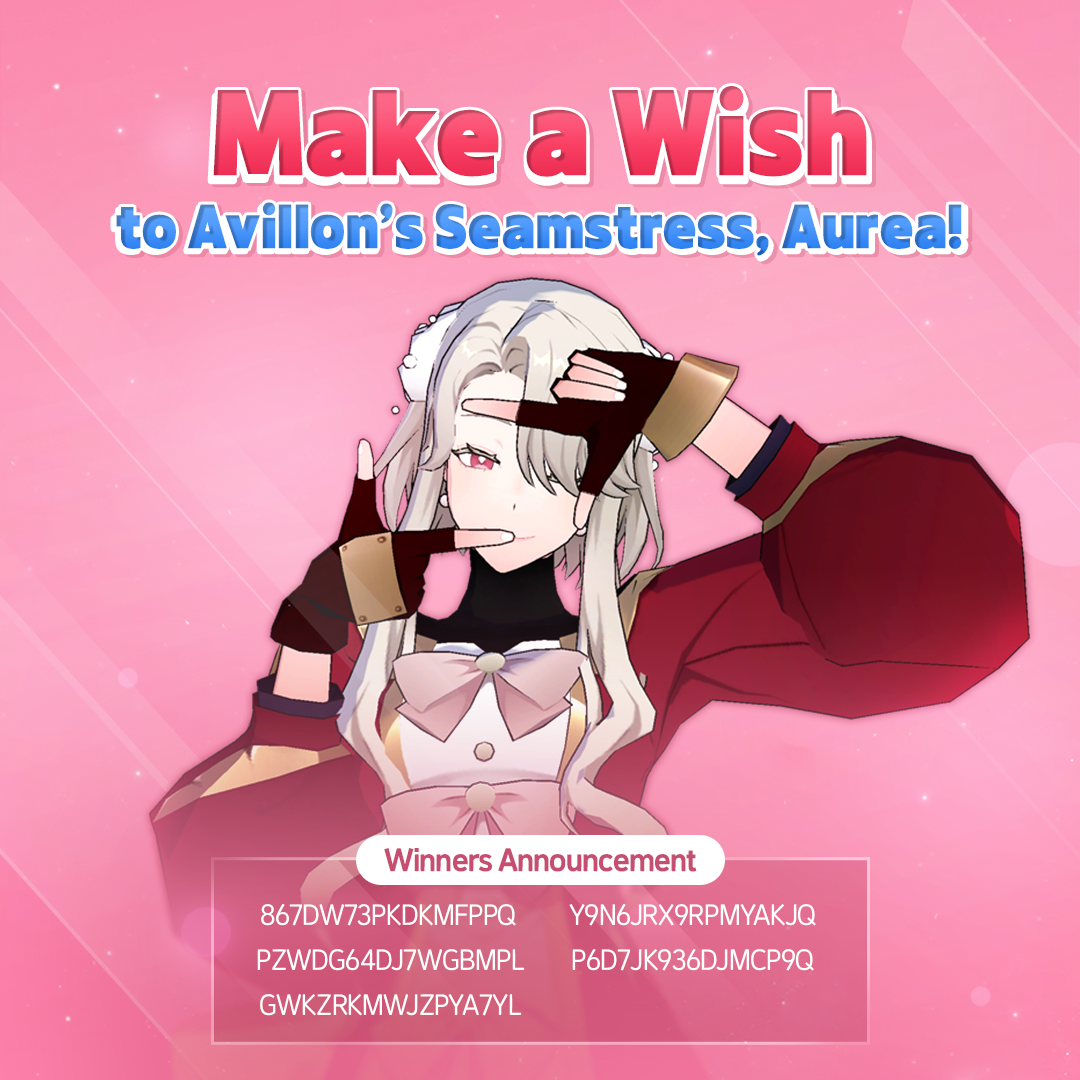 We thank all monarchs who joined us in our event!
Avillon's Seamstress, Aurea struggled to pick the best wishes.
And here are the lucky 5 winners!

867DW73PKDKMFPPQ
PZWDG64DJ7WGBMPL
GWKZRKMWJZPYA7YL
Y9N6JRX9RPMYAKJQ
P6D7JK936DJMCP9Q
120 Temporal Threads were sent to the winners through inbox!
Check out the ongoing <Halloween Party!> event as well!