1)  New Costume - Halloween Masquerade Nine will be released!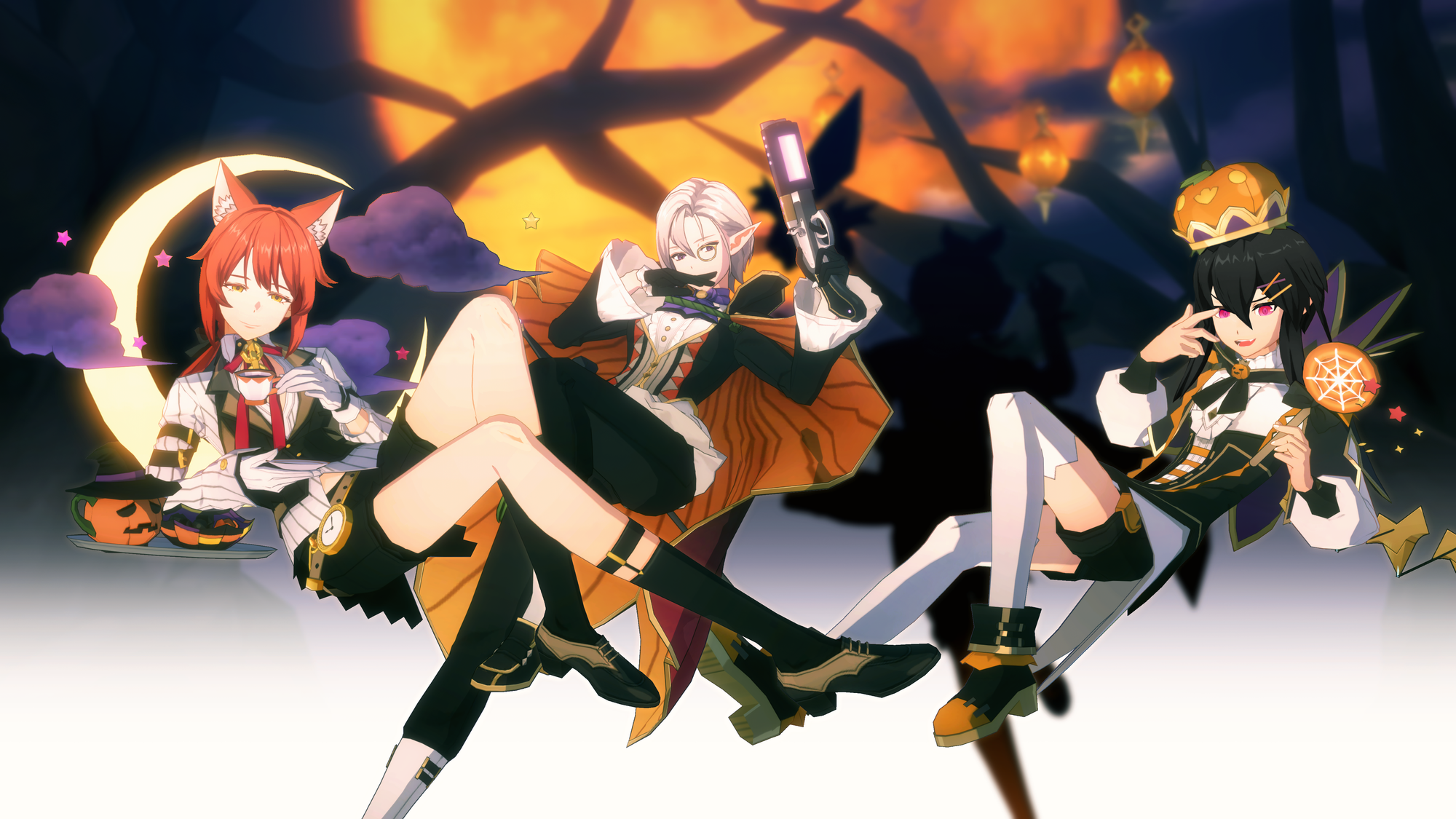 - Sale Period: Oct 14th 03:00(UTC+0) ~ Nov 13rd 14:59 (UTC+0)
- Nine Halloween Masquerade will be released at Boutique / Designer's Closet.
- This is a costume item that changes Heroes' appearance overall.
- The Costume items are graded Normal or Limited Edition
- Players are able to purchase Normal Edition costumes at Boutique and the Limited Edition at Designer's Closet.
- For an extra kick to the color, please check the Limited Edition Costume!


🎃 Halloween Masquerade: Nine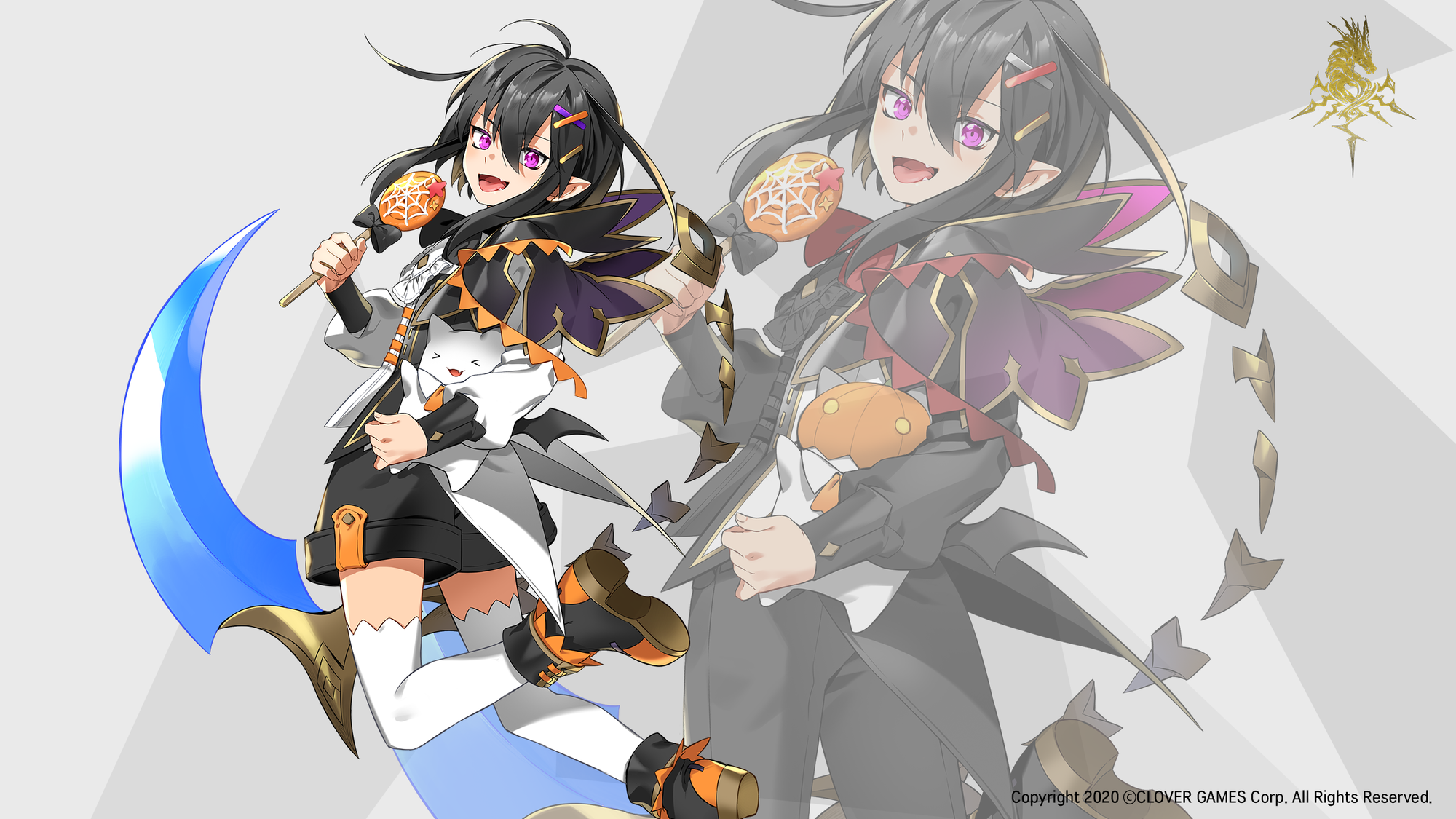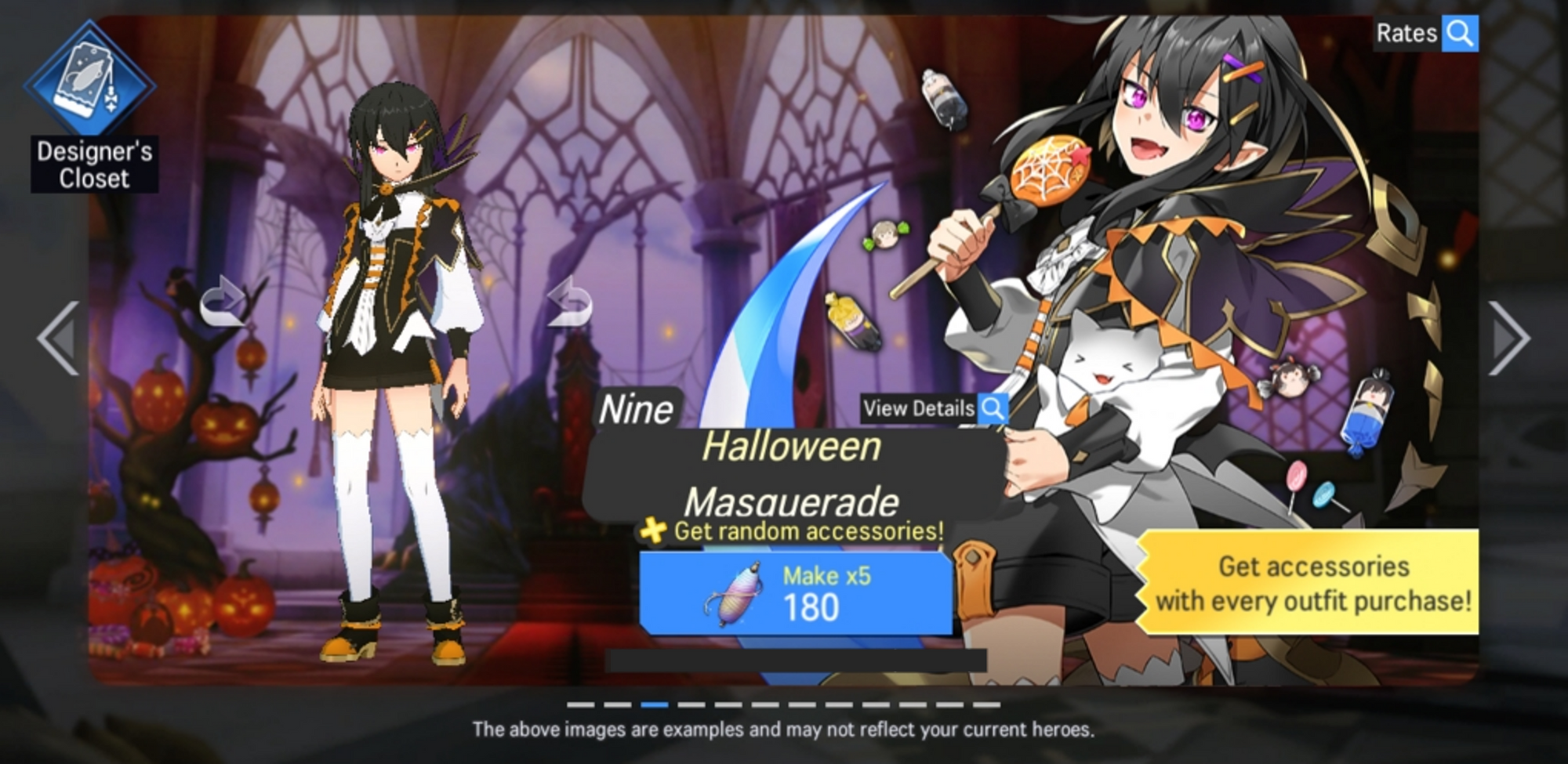 2) New Accessories: 9 exclusive accessories for Nine
- 9 exclusive accessories will be added for Nine.
- The obtained accessories and outfits can be found in [Heroes > Outfits tab] (hanger icon on the right side)
- Accessories are for decoration which transform the Heroes' appearance partially.
- New style items will be added for the Costume and Style crafting.
- The obtaining rate has been updated due to the adding in the new accessories.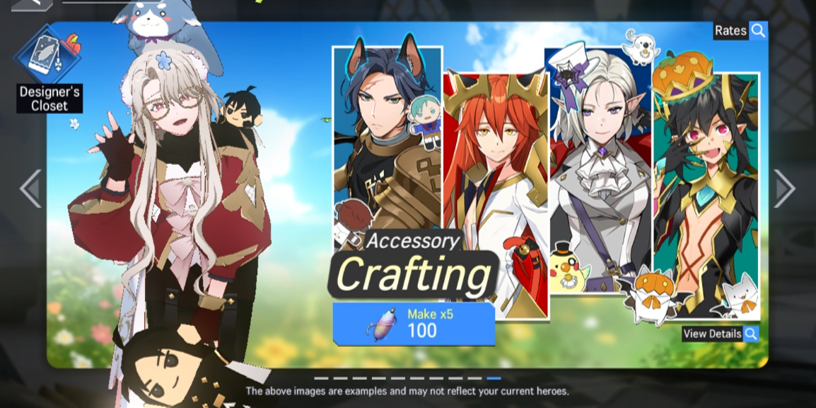 3) Special Hero Package: [E] Nine on sale!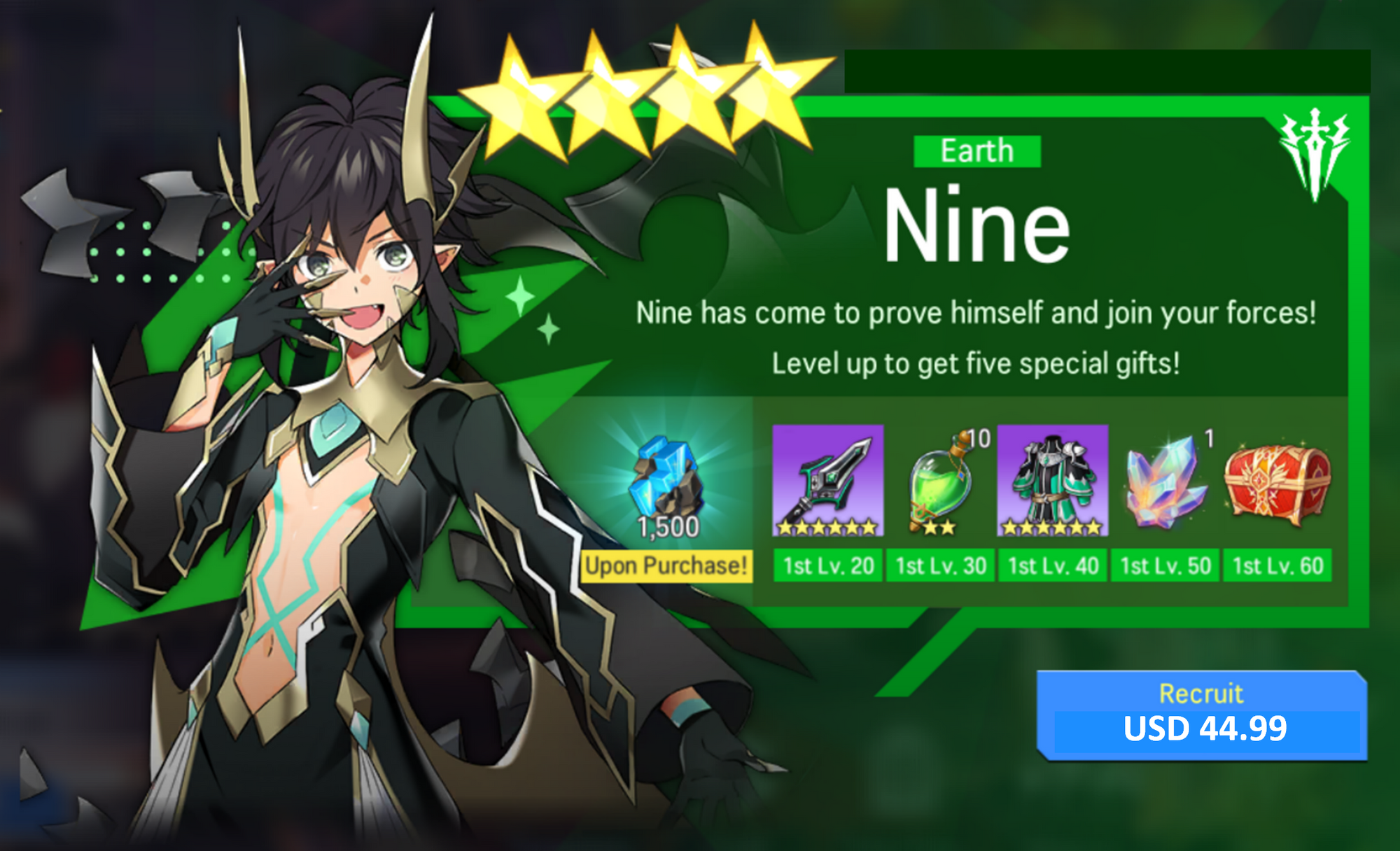 - Content: Earth Nine (Striker)
- Sales Period: Oct 14th, 03:00 ~ Dec 13rd, 14:59 (UTC+0)
- Price: $44.99

Please Note:
- The package is effective immediately upon purchasing and it is not refundable.
- The price is based on Google Play Store.
- The contents are subject to resale or change after the termination of sales.
- Heroes, equipment, and items (in-game currency, etc.) that are included in the package can be sold in other in-game events and shops.
- You can claim the items via the Shop tab in Mail upon purchasing.
- If you are unable to claim the purchased item in Mail, please exit the game and try rebooting the app.

4) Alchemy – [E] Nine (Striker) artifacts will be added
- Period: Oct 14th, 03:00 ~ Dec 13rd, 14:59 (UTC+0)
---
Please note that the Halloween Party Collection will be released every week throughout the month.

Next week, the last Halloween Masquerade will be released.
So please check the blog next week for more detailed information!

Thank you!