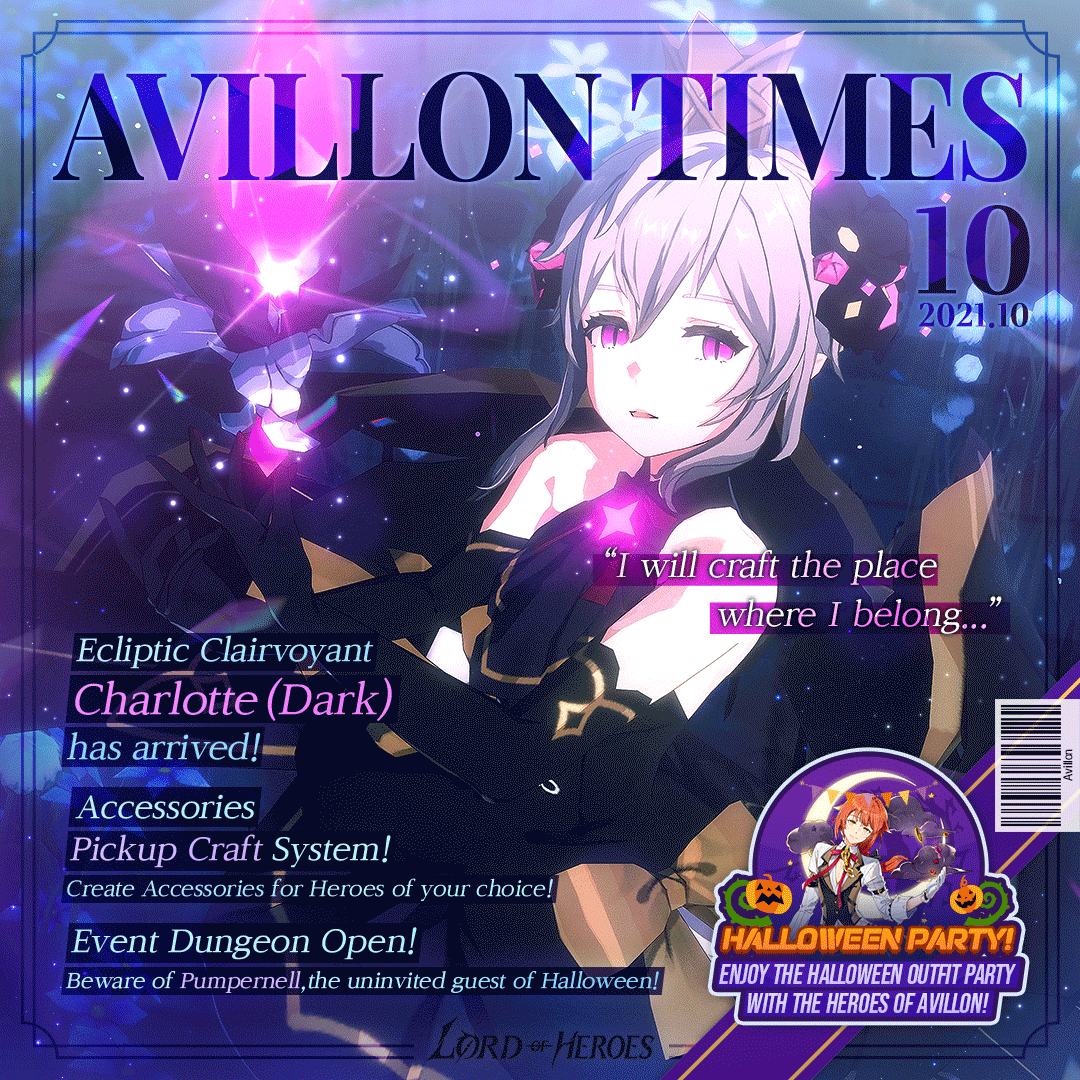 October Avillon Times is here! Let's have a sneak peek of what will go on on Lord of Heroes in October.
Ecliptic Clairvoyant, [D] Charlotte is ready to serve!
"I will craft the place where I belong..."
✔️Accessories Pickup Craft System!
Create Accessories for Heroes of your choice!
✔️Event Dungeon Open!
Beware of Pumpernell, the uninvited guest of Halloween!
✔️Halloween Party!
Enjoy the Halloween masquerade with the Heroes of Avillon!

Contents mentioned above will be available in the upcoming October update.
Please stay tuned to the official Blog and Facebook page for further details!
[ Avillon Time sharing Event ]
◆ Period : Oct 1st – Oct 8th 14:59:59 (UTC +0)
◆ How to participate
Share Avillon Times Facebook post with others!

◈ Rewards
- 1,000 Shares: Elixirs x30
- 3,000 Shares: Energy x6,000
- 7,000 Shares: Gold x50,000
- 10,000 Shares: Renown x50,000
- 15,000 Shares: Mystic Soulstone x1

※ The total number of shares includes the official Global Facebook page, Korea Kakao Talk channels, and retweets on official Twitter Japan.
‌