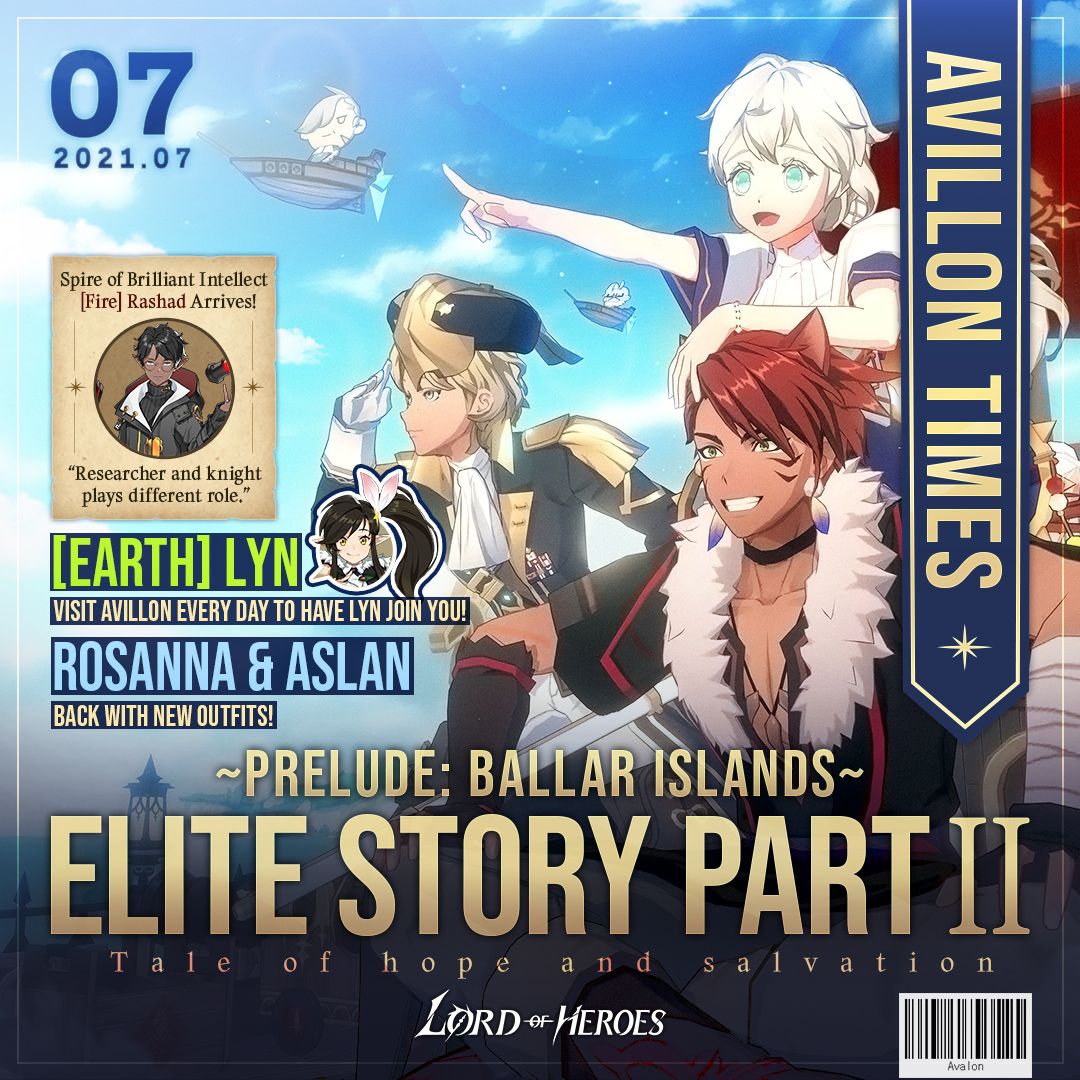 July Avillon Times is here!
Check the details below!
Elite Story Part 2 Prelude: Ballar Islands is almost here!
We are very excited to show you the
✔️[Fire]Rashad is ready to serve you!
"My name is Rashad. Researcher and knight plays different role. I look forward to work with you."
✔️[Earth]Lyn is coming to Avillon!
Along with Elite Story Part 2, [Earth]Lyn will visit Avillon!
She has agreed to join as your knight if you visit her for 14 days.
Don't miss the chance to have Lyn as your knight!
✔️Rosanna&Aslan have their new outfit on sale!
Rosanna will join Lairei for summer vacation with her new summer outfit.
Aslan's ancient outfit is coming out too, so don't miss it!
You will be able to meet the features introduced in July Avillon Times through updates during July.
Please check out our Blog and Facebook page for further details!
[ Event Details ]
◆ Period : July 1st (Thu) – July 8th (Thu) 14:59:59 (UTC +0)
◆ How to participate
☝ Share Avillon Times Share Event post with others!
🥰 Press Like!

◈ Rewards
- 1,000 Shares: Elixirs x30
- 3,000 Shares: Energy x6,000
- 7,000 Shares: Gold x50,000
- 10,000 Shares: Renown x50,000
- 15,000 Shares: Mystic Soulstone x1

※ The number of shares is reflected in the total number of official Facebook, Kakao Talk channels in Korea, and retweets on Japan's official Twitter.