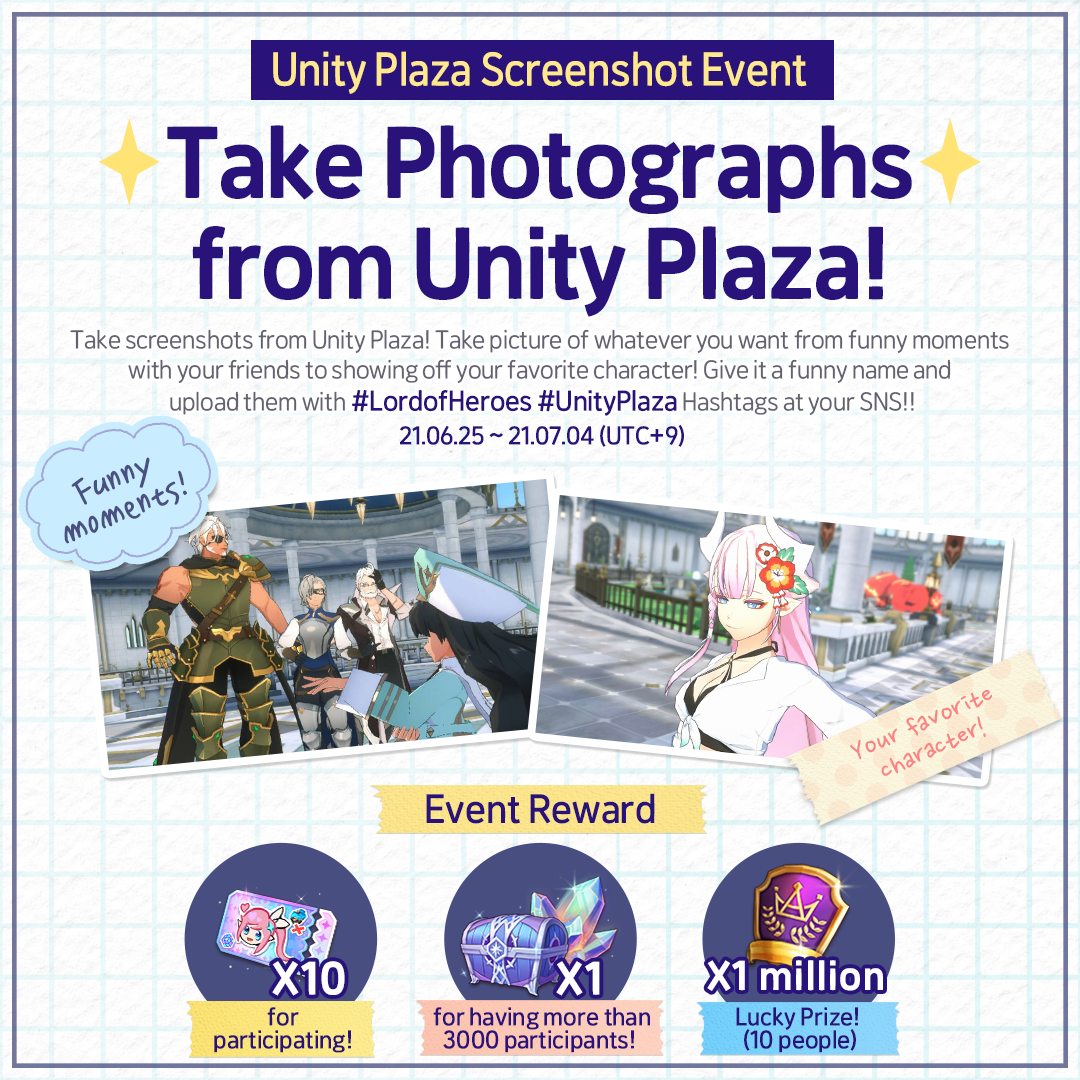 Take screenshots from Unity Plaza!
Unity Plaza Photograph Event begins!

From funny moments with your friends to showing off your favorite character,
take screenshots of whatever you wish to share!

Give it a funny name and upload them with
#LordofHeroes #UnityPlaza hashtags at your SNS.

We will be giving out hearty rewards to all participants!

[Unity Plaza Screenshot Event!]
- How to participate
☝ Take screenshots from Unity Plaza, and upload it to your SNS with funny name and #LordofHeroes #UnityPlaza hashtag!
✌ Share your SNS post link to the survey form below!

◆ Survey form

- Event Period
June 25th(Friday) ~ July 4th(Sunday) 23:59 (UTC+9)

- Reward
🎁 10 Alchemy tickets to all participants!
🎁 1 Replica Chest & Mystic Soulstones to all when participant counts goes over 2000!
🎁 Lucky winners(10 people) will receive 1,000,000 Renown !!
* You can receive 1 event reward per account.