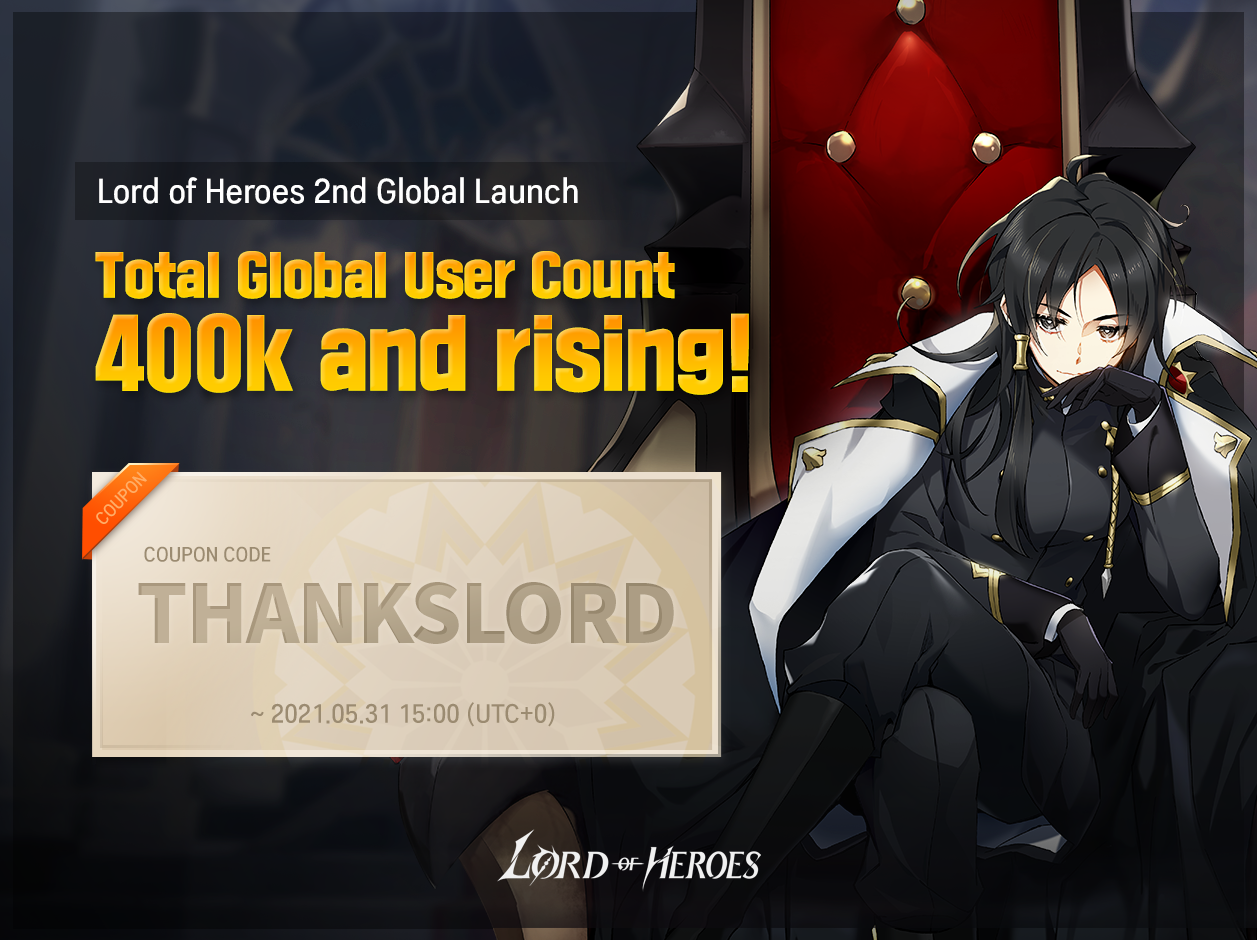 Dear Lords around the world!
This is GM Lumisade

Over 400,000 new Lords have joined Lord of Heroes since our 2nd Global Launch!
We have prepared a special coupon to show our sincere thanks for your love and interest.

You can use the coupon in our game.
Thank you!

** How to enter a coupon?
- Android : In-game [Settings] > [Support] > [Enter Code]
- iPhone : Go to [ Coupon Site ]with your Player ID found in the [Support]** LOCAL time is your location(country) time, which was set when you created your account.