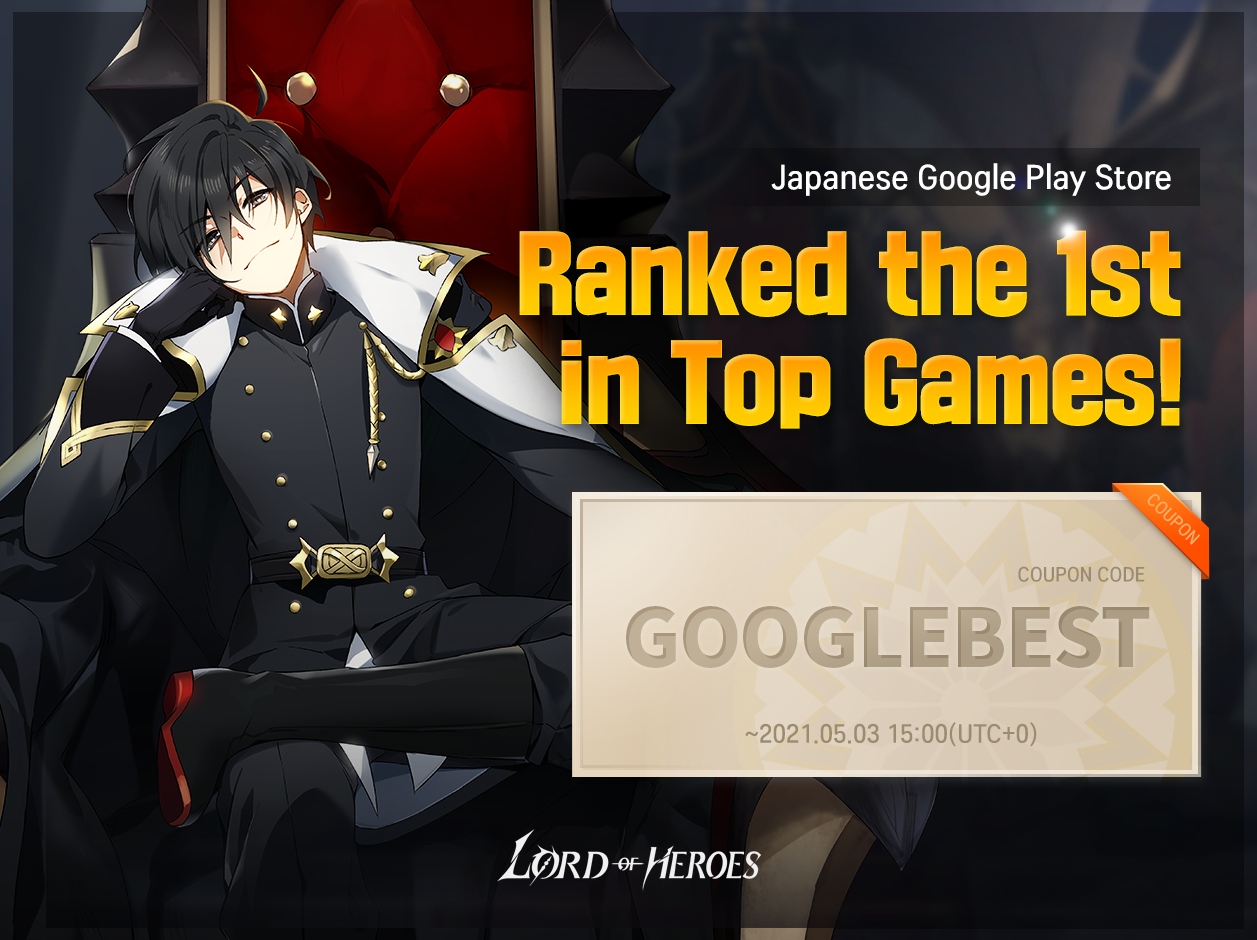 Greetings, lords!
We have good news!

Lord of Heroes has recorded the 1st in the Japanese Google Play Top Chart
and also the 3rd in the Taiwanese Google Play Top Chart!

To celebrate, we have prepared something special for all of you :D

👇Do not forget to use it and also share it with your friends!

** How to enter a coupon?
- Android : In-game [Settings] > [Support] >a [Enter Code]
- iPhone : Go to [ Coupon Site ]with your Player ID found in the [Support]
** LOCAL time is your location(country) time, which was set when you created your account.