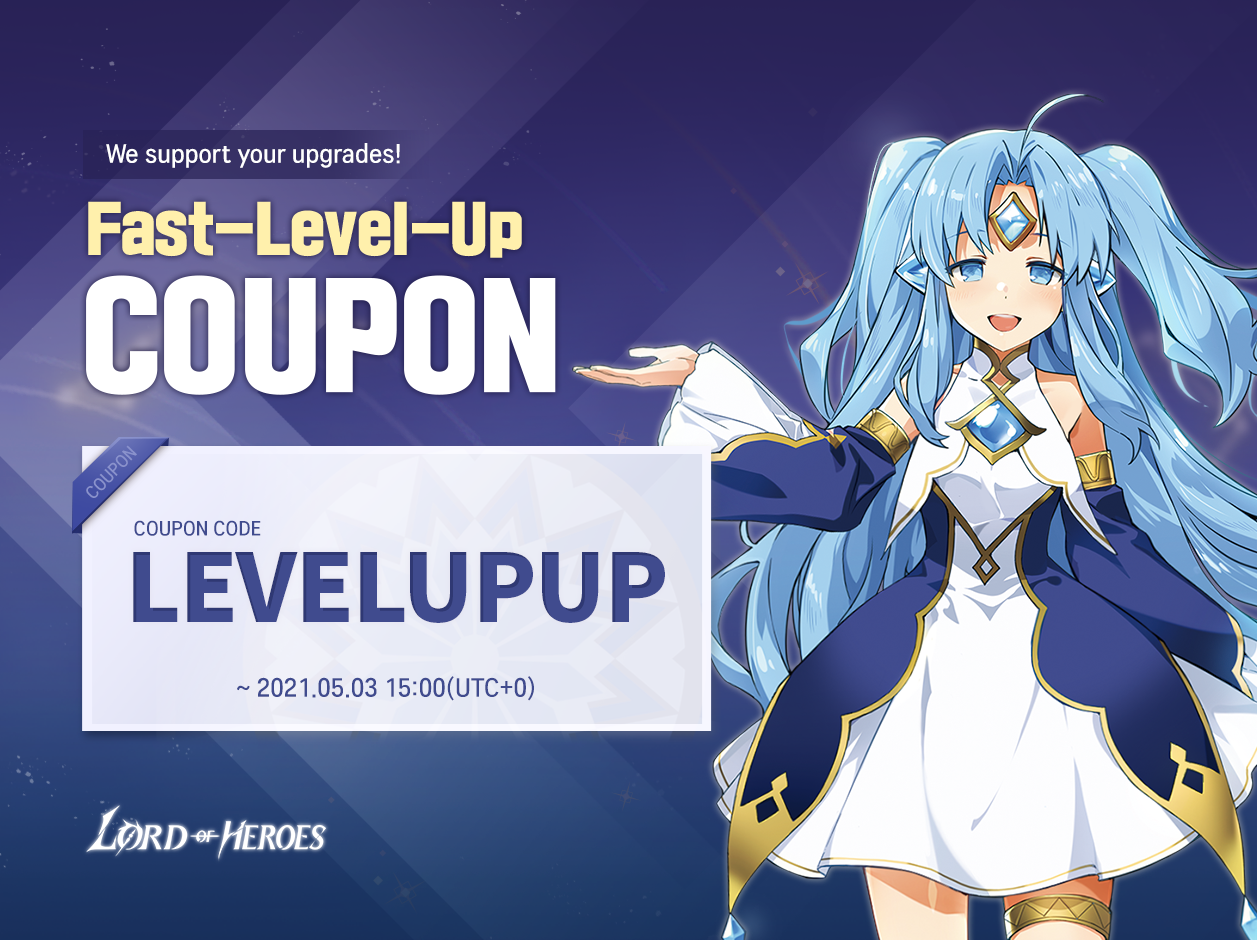 Greetings, lords!
This is GM Lumisade
To assist your heroes' level ups,
we, GMs have prepared a Fast-Level-Up coupon!

** How to enter a coupon?
- Android : In-game [Settings] > [Support] > [Enter Code]
- iPhone : Go to [ Coupon Site ]with your Player ID found in the [Support]
** LOCAL time is your location(country) time, which was set when you created your account.