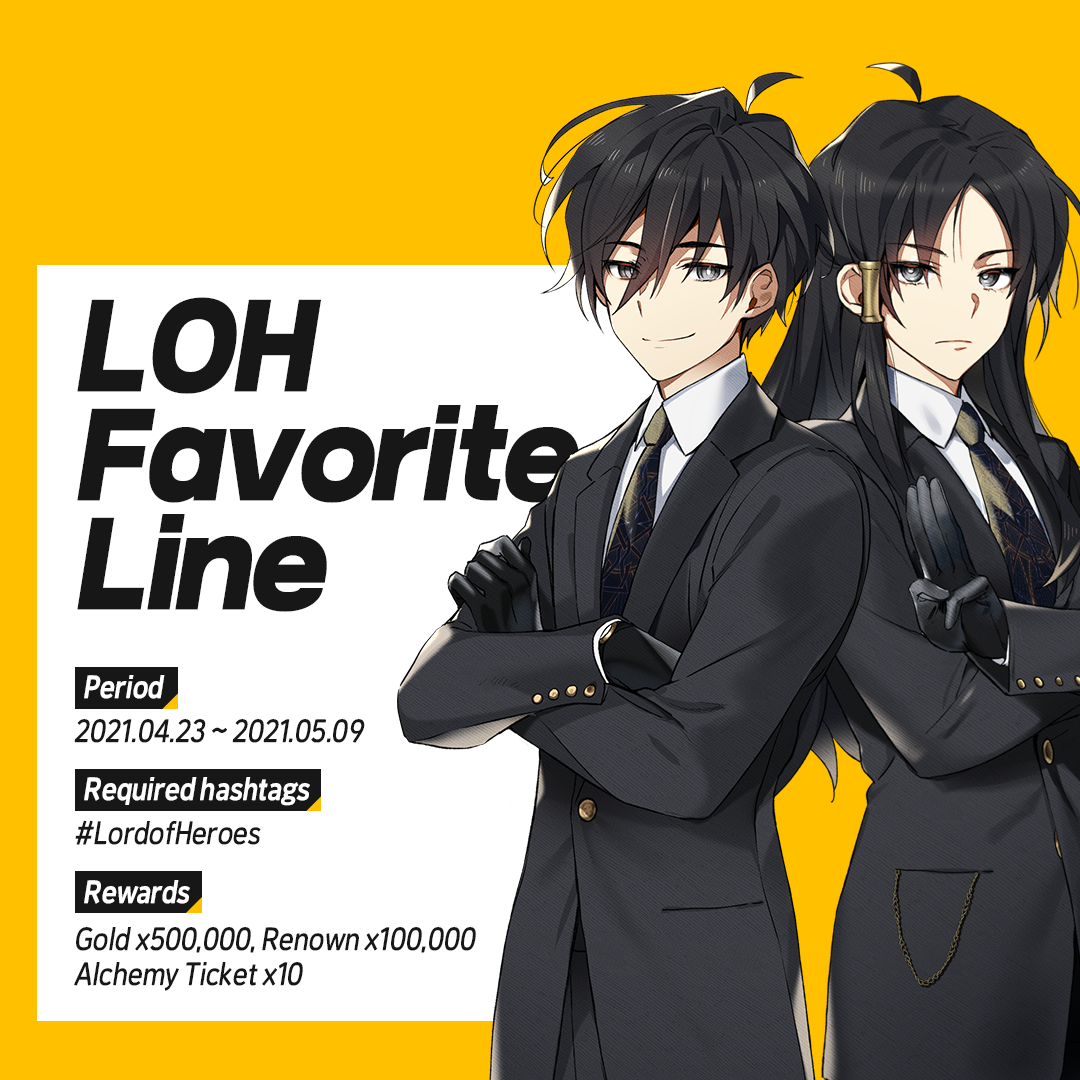 Is there a favorite line of your favorite hero?!
If you have one, please record a video clip of it!

And, upload it on your social media, add hashtags below
and submit the link via survey! :D

You also can get a participation reward!!
Plus, TOP 100 lords will get much more special reward!

[ Lord of Heroes Favorite Line ]
- Period: April 23rd (Fri) - May 9th (Sun) 14:59:59 (UTC0)
- Hashtags (MUST): #LOH #Lordofheroes
- Participation Reward: Elixir of Insight x100
- TOP 100 Reward: Gold x500,000 / Renown 100,000 / Alchemy Ticket x10
* TOP 100 lords will be chosen globally.
* You can either choose Korean or Japanese

[ Participate the Event ]
[ Note ]
- Please note that if you do not input the hashtags, it will be disqualified
- Please make sure to input the proper nickname / Game ID / and the link of your social media, otherwise it won't be counted.