Greetings, lords around the world!

Special packages are ready for Korean traditional holidays!
Don't forget to check heroes' special packages!
■ Lunar New Year Fest Package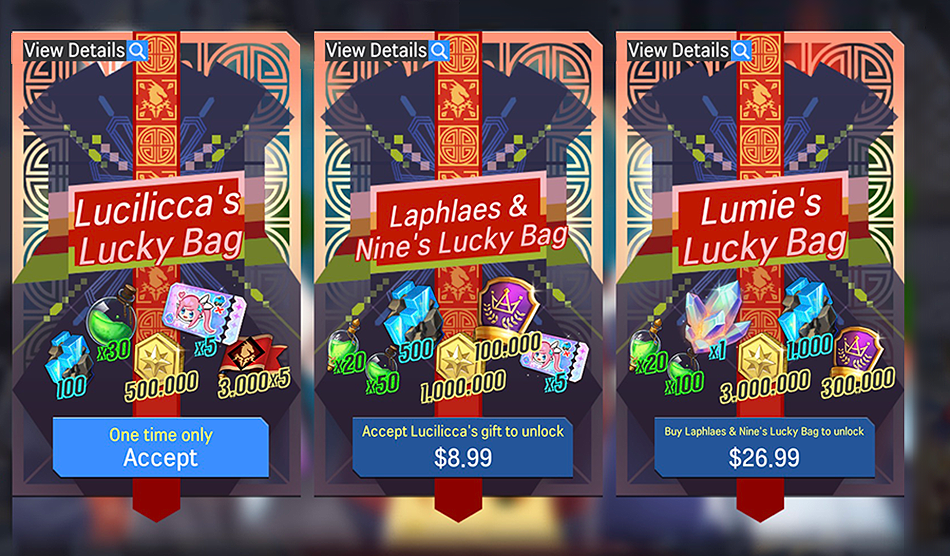 - Sale Period : 02/10(Wed) 03:00 - 02/24(Wed) 14:59 (UTC+0)
※ This package can be purchased once per account.
※ Must purchase the previous tier to activate the next tier package.
※ Hidden illustration will be revealed upon purchasing the package.
■ Package Details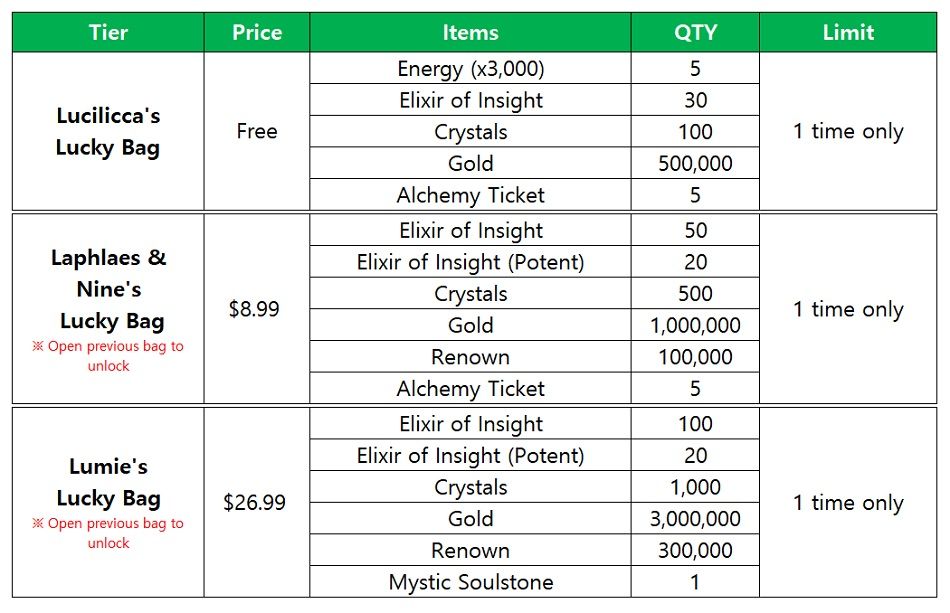 ■ Hero Package Sales
- Rosanna(Fire) Package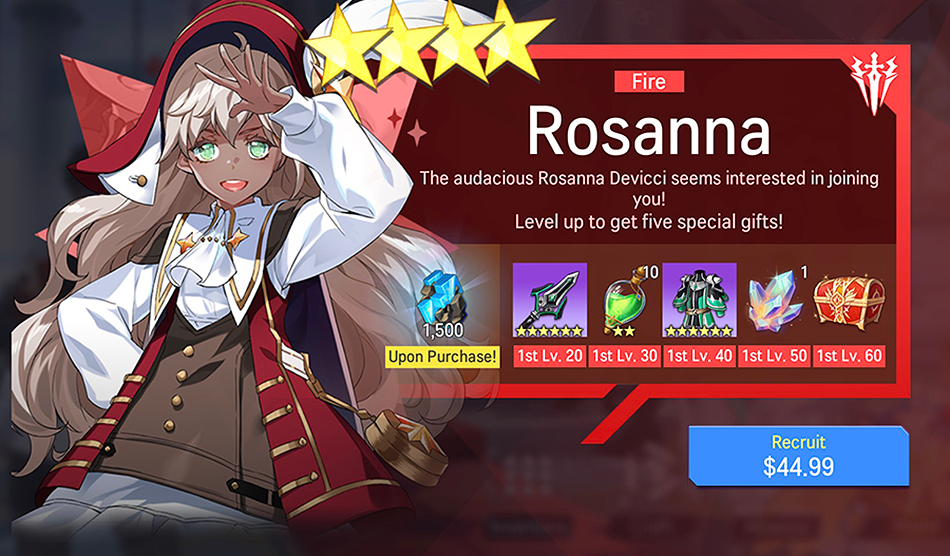 - Period: 02/10(Wed) 03:00 - 04/30(Fri) 14:59 (UTC+0)
- Details: A special package including a hero Rosanna(Fire) and various rewards you can obtain by achieving the required hero levels.

※ The package can be on resale and the detailed components can be changed.
※ The hero and items (currency and more) can be included in other packages and events.
※ You can acquire the rewards via your Inbox upon purchase.
※ If you did not get the package even after the purchase, please restart the app several times.