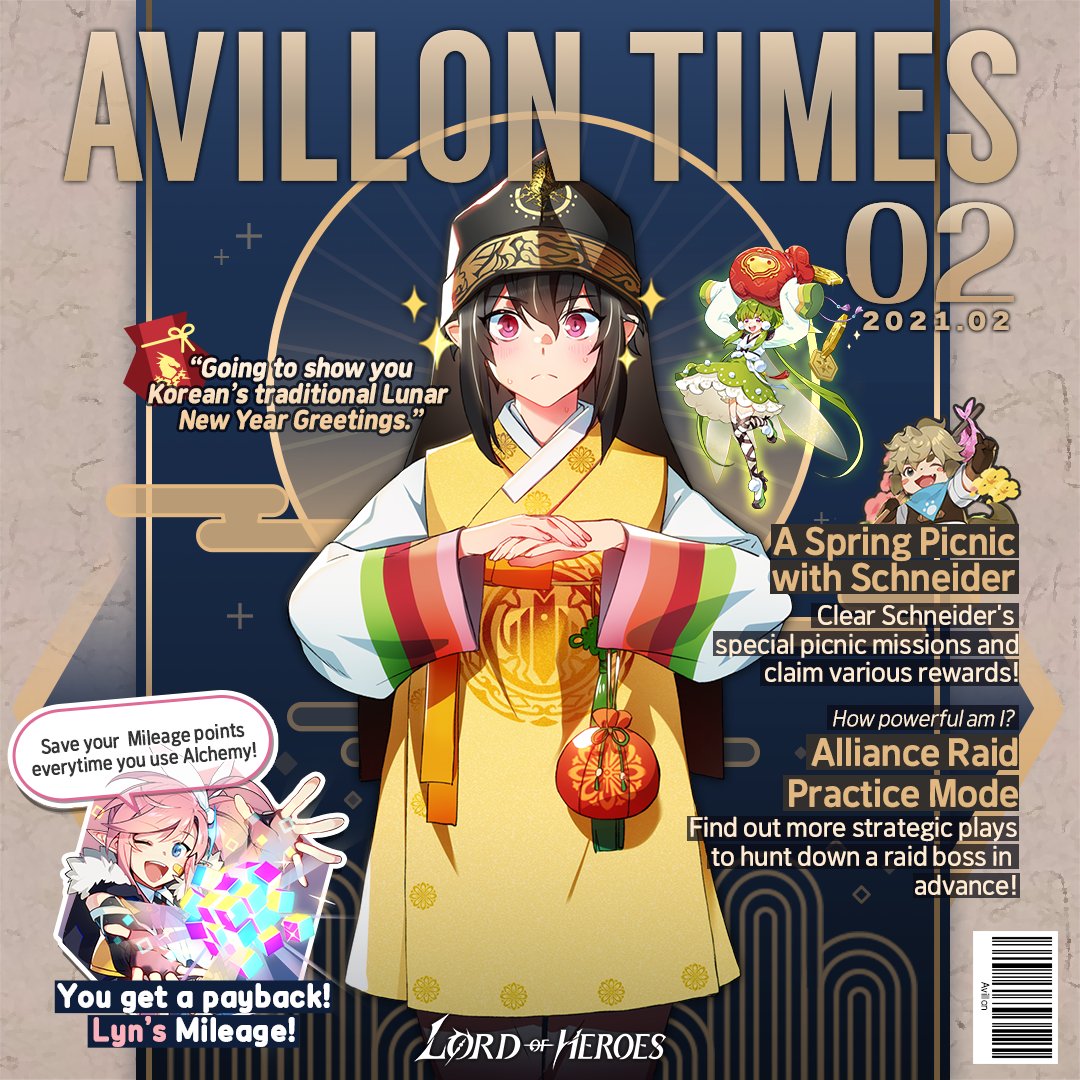 February Avillon Times is here! ♥
Check the details below!
- A cute picture of Nine wearing the Korean Traditional Attire 'Hanbok'
- A Spring Picnic Event with Schneider
- Alliance Raid Practice Mode
- Hero Alchemy Mileage Point System
And a lot more!!
More details will be introduced via a patch note next week,
so until then, please stay tuned, everyone!
[ Event Notice ]
◆ Period
- Feb 8th (Mon) 03:00 - Feb 15th (Mon) 14:59 (UTC+0)
◆ How to participate
- Read the official Facebook post
and click the [Share] button to share with others!
◈ Rewards
- 1,000 Shares: Elixirs x30
- 3,000 Shares: Energy x6,000
- 5,000 Shares: Gold x50,000
- 7,000 Shares: Renown x50,000
- 10,000 Shares: Mystic Soulstone x1
* The rewards will be accumulated
* The reward will be sent to your [Inbox] after the event is over
* The number of shares will be COMBINED -
Facebook shares + Korean community shares