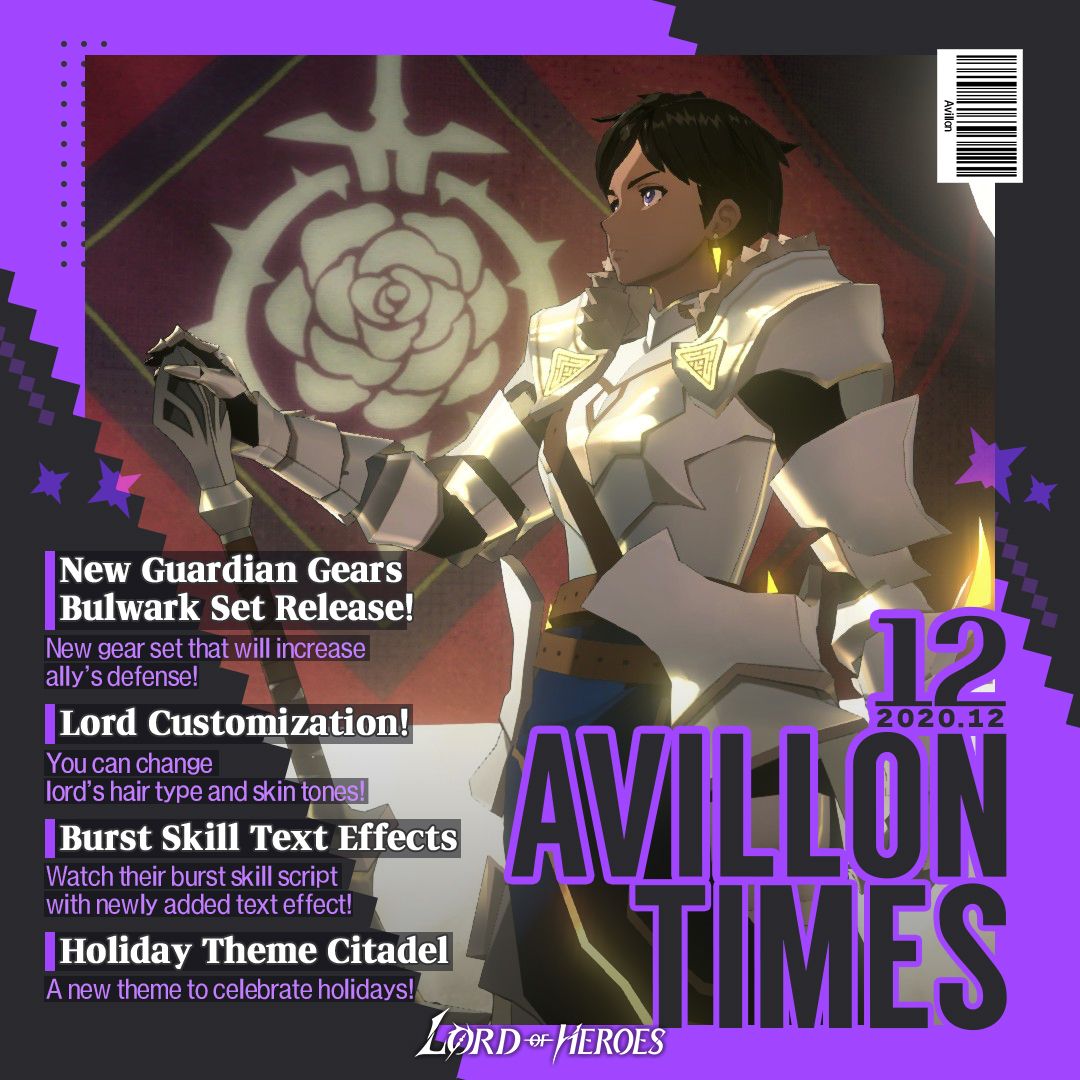 A new guardian [Bulwark] set and lord customization!
And there is a lot more happening in this update!
Check update details [here].

Also, you can share this post with other lords
and will be able to acquire various rewards based on the number of shares!
[ Event Notice ]
◆ Period
- Until 12/18(Fri) 14:59 (UTC+0)

◆ How to participate
- Go to our official [ Facebook Post ]!
- And click [Share] button on the post!

◆ Rewards
- 1,000 Shares: Elixirs x30
- 3,000 Shares: Energy x6,000
- 5,000 Shares: Gold x50,000
- 7,000 Shares: Renown x50,000
- 10,000 Shares: Mystic Soulstone x1

※ The rewards will be accumulated.
※ The reward will be sent to your [Inbox] after the event is over.
※ The number of shares will be COMBINED - Facebook shares + Korean community shares.