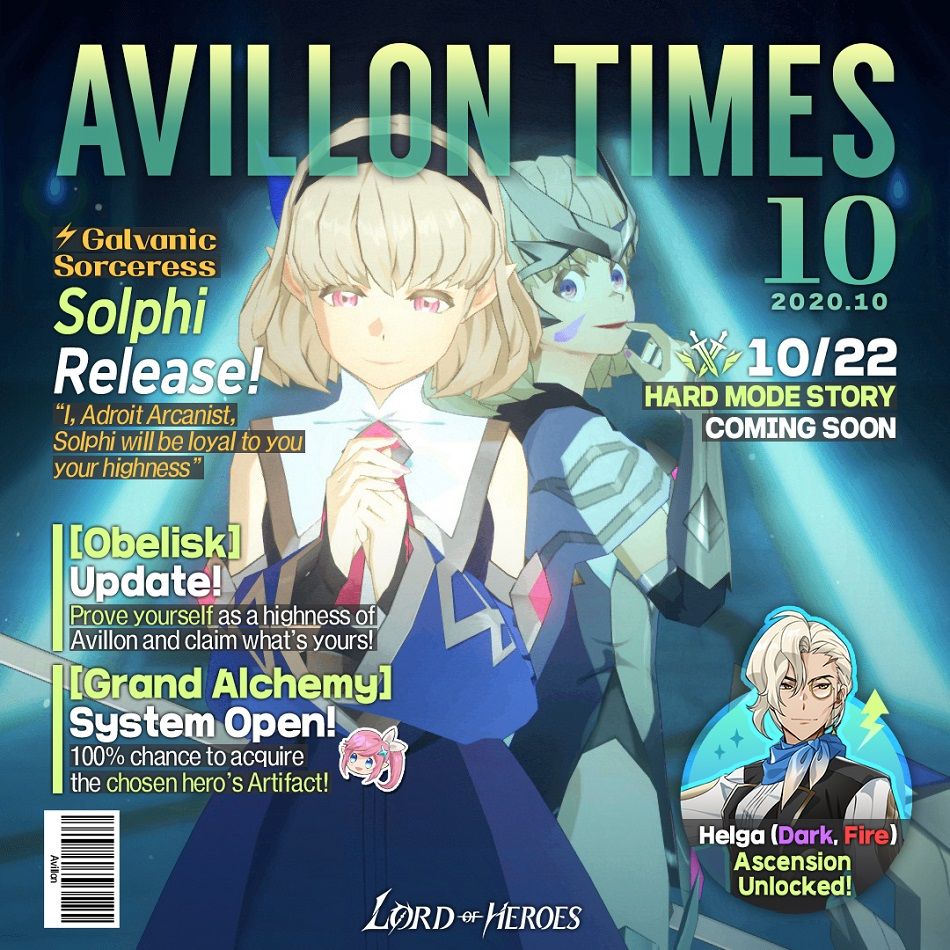 Greetings!
The first Avillon Times is here!
We will bring a short sneak peek about the next update via Avillon Times every month!
New content: Obelisk
New Alchemy System: Guaranteed Contract Hero Alchemy
New Ascension is open: Helga (Dark) / Helga (Fire)
And there is a lot more!
You will be able to find them via an upcoming update note, so stay tuned!
Also, you can share this post with other lords and will be able to acquire various rewards
based on the number of shares!
[ Event Notice ]
◆ Period
- 10/8(Thu) 03:00 - 10/15(Thu) 14:59 (UTC+0)
◆ How to participate
- Go to our official Facebook page!
☞ [Official Facebook Page]
- And click [Share] button on the post!
◈ Rewards
- 1,000 Shares: Elixirs x30
- 3,000 Shares: Energy x6,000
- 5,000 Shares: Gold x50,000
- 7,000 Shares: Renown x50,000
- 10,000 Shares: Mystic Soulstone x1
※ The rewards will be accumulated
※ The reward will be sent to your [Inbox] after the event is over
※ The number of shares will be COMBINED - Facebook shares + Korean community shares