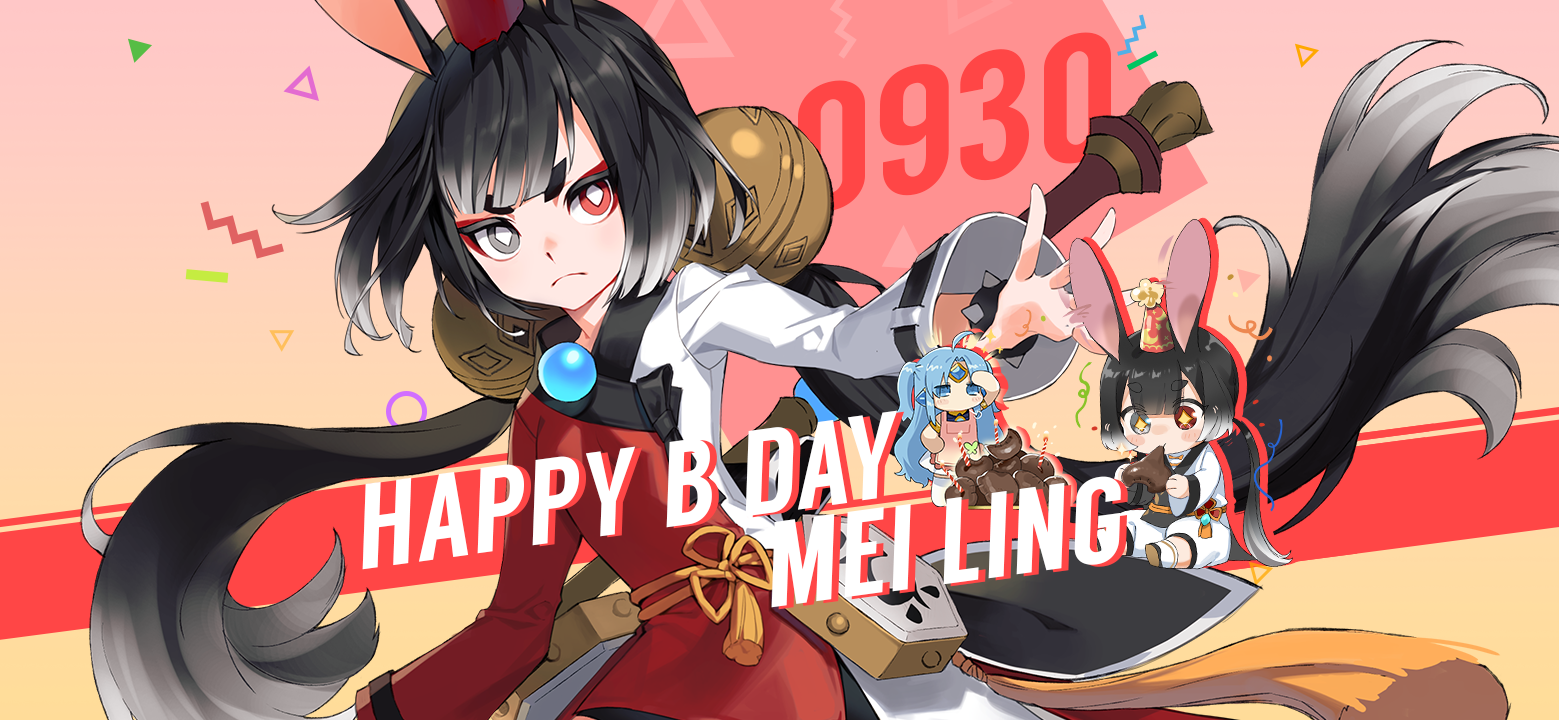 September 30th is Mei Ling's birthday! 🎂🎉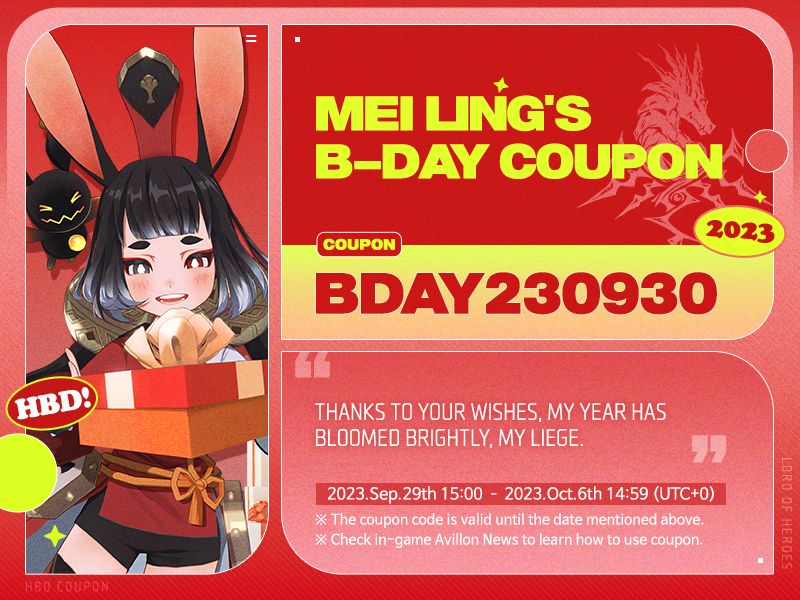 The longer we walk life's path, the deeper our footprints become. It would be my utmost honor to offer a blessing's blossom to adorn the path you tread. Hehe.
---
◆ Coupon Code: BADAY230930
◆ Coupon Valid Date
Sep 29th, 15:00 - Oct 6th, 14:59 (UTC+0)

◆ Mei Ling (All Elements) Special Alchemy
Sep 29th, 15:00 - Oct 1st, 14:59 (UTC+0)
◆ Bonus EXP for Mei Ling on Elixirs!
Mei Ling will gain 30% more hero EXP upon using Elixirs!
Sep 30th, 00:00 - Oct 1st, 23:59 (LOCAL)
The LOCAL time is your location(country) time, which was set when you created your account.
---