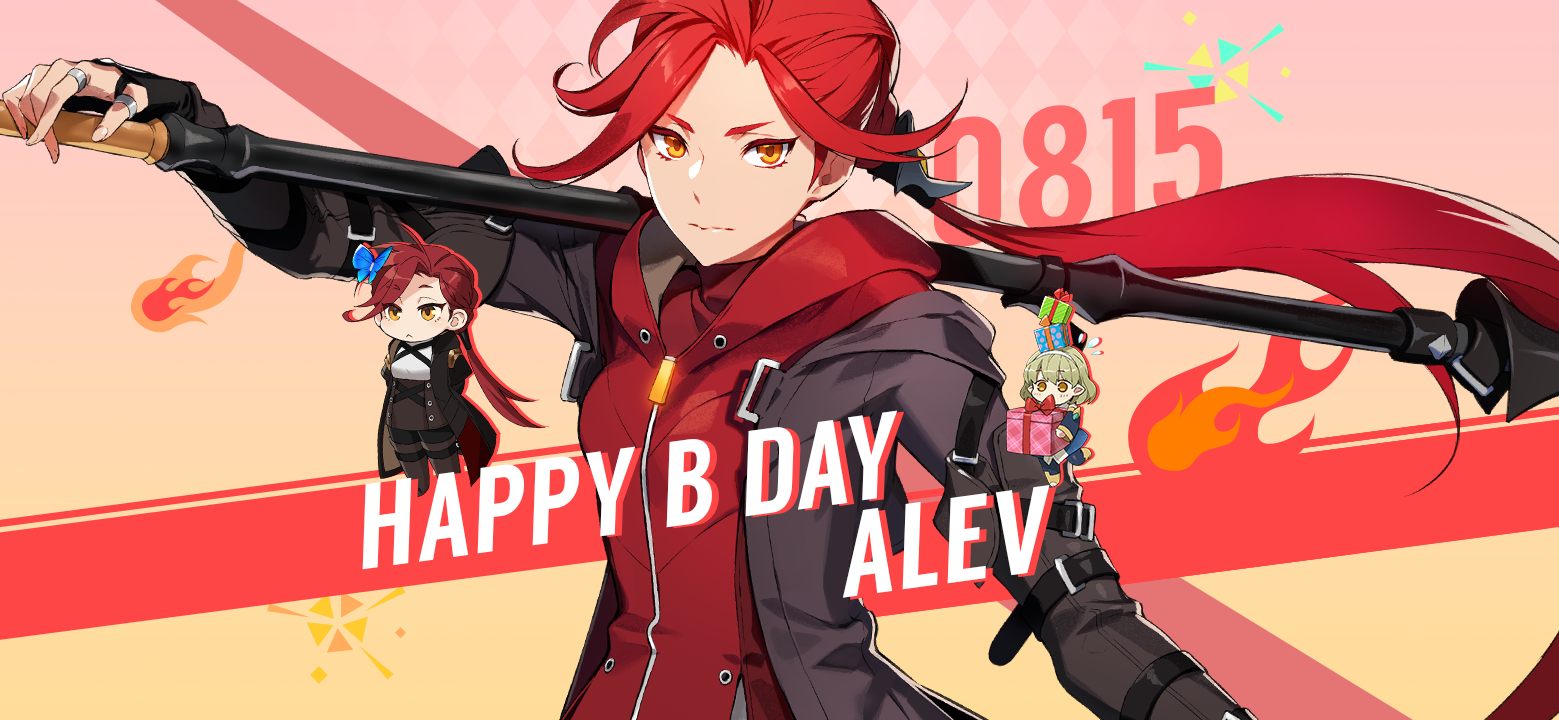 August 15th is Alev's Birthday! 🥳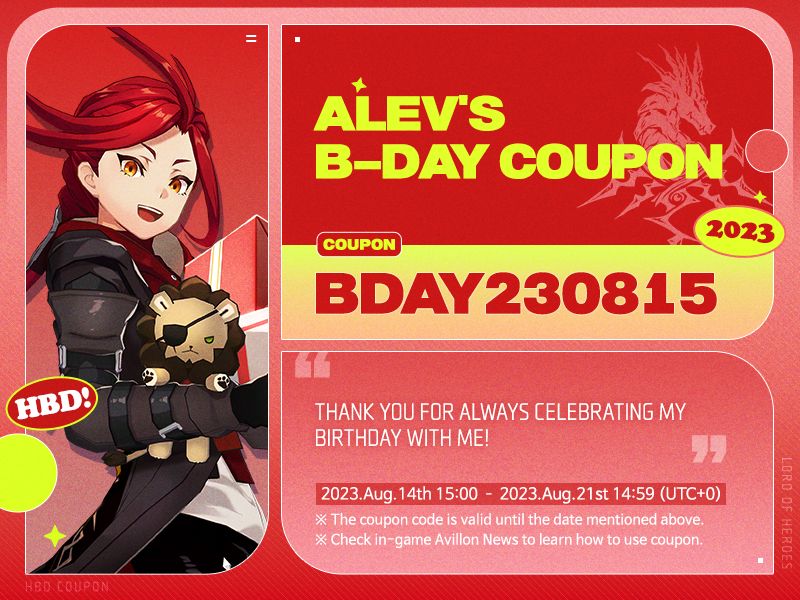 Apparently, my father prepared a birthday song for me this year. I saw Solphi getting her guitar earlier but I also heard that Your Highness would be taking part in the song...!
---
◆ Coupon Valid Date
- Aug 14th, 15:00 ~ Aug 21st, 14:59 (UTC+0)

◆ Alev (All Elements) Special Alchemy
- Aug 15th, 15:00 ~ Aug 16th, 14:59 (UTC+0)

◆ Bonus EXP for Alev on Elixirs!
- Alev will gain 30% more hero EXP upon using Elixirs!
- Aug 15th, 00:00 ~ Aug 16th, 23:59 (LOCAL)
The LOCAL time is your location(country) time, which was set when you created your account.