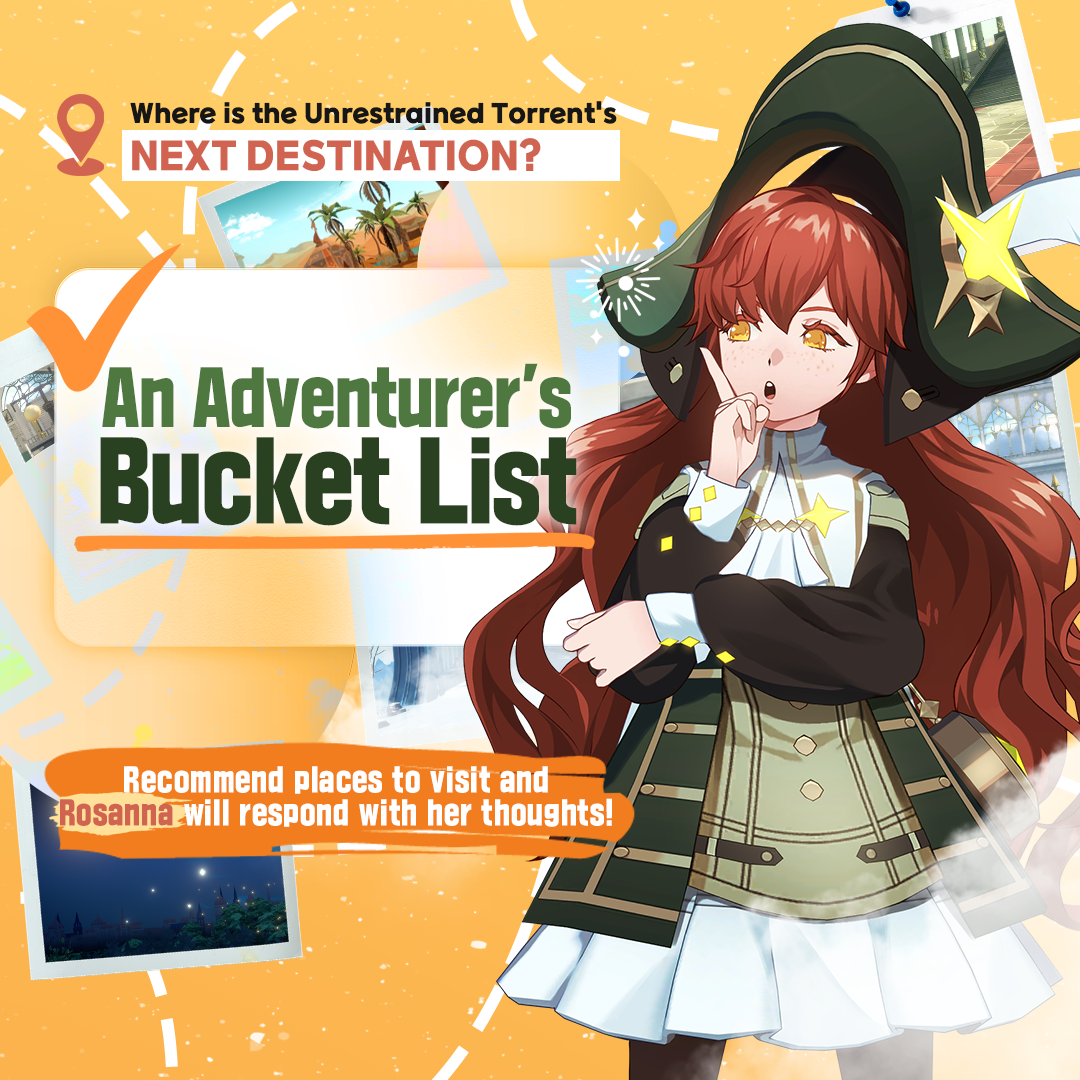 Greetings Lords! It's that sweltering time of the year again!
What's everyone's plans for summer vacation?
Rosanna has been racking her head over where to go for her next destination...
How about we help her out and give her some recommendations this summer?
Recommend places to visit and Rosanna will respond to 5 selected recommendations with her thoughts!
---
📌 How to Participate
1. Upload a photo you took on a vacation on social media or a personal blog.
2. Upload the photo with the following hashtags: #LordofHeroes#RosannasVacation
3. Participate in the event through the survey link below including your User ID and a link to the social media post.
[Link]
📆 Event Duration
Jul 19th (Wed) 09:00 – Jul 23rd (Sun) 14:59 (UTC+0)
🎁 Event Rewards
Participation Reward: 50 Elixirs of Insight
✔️ Winners Announcement
Aug 2nd (Wed)
🔔 Important Notes
1. Please write the correct User ID and Lord name in the survey to receive the reward.
2. Your User ID can be found in-game via Settings > Support.
3. Please set your post/account to 'public' when uploading the screenshot on social media.
4. In the case of multiple event submissions using one Lord of Heroes account, only the first submitted social media link will be counted and rewards will be given only once.
5. Only photos taken by you will be accepted as submissions. When uploading your entry, kindly be mindful of possible copyright concerns and respect the portrait rights of individuals featured in your photographs.