A new dawn, a new story
Celebrate the revamped Obelisk with a special event in June!
Ascend the Obelisk, play through the story, and reap the rewards!
Check out the event details below.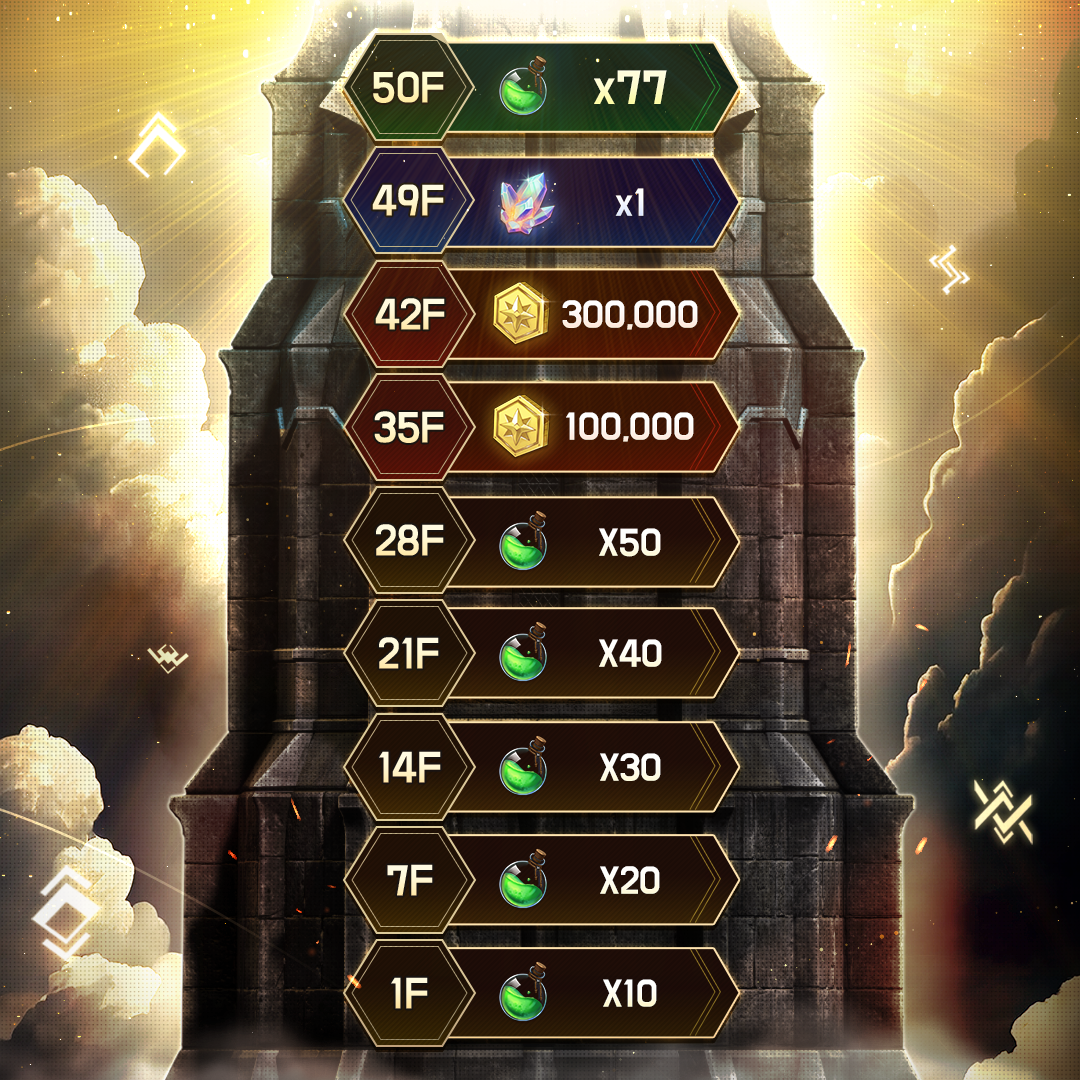 📌 How to Participate
Ascend the Obelisk and progress through the story every 7th level.
Earn rewards based on the number of floors conquered.

📆 Event Duration
May 31st (Wed) 15:00 – June 30th (Fri) 14:59 (UTC+0)

🎁 Reward Distribution
July 6th (Thu)

🔔 Important Notes
1. Participation rewards will be distributed after verifying the account data of Lords who have cleared or progressed through the Obelisk.
2. Completing a floor with 1 star (Bronze) also counts towards the event.
3. Unclaimed rewards will not be restored or reissued once they expire.
4. There may be a delay in reward distribution depending on the time required to extract player data from the server.