Greetings, Lords around the world.
This is Jae-Hyun Lim, director of Lord of Heroes.
It feels like just yesterday we welcomed the new year. But now, we're already in May with our 5th Avillon Post. Time flies by so quickly! It's hard to believe that a whole month has passed since our last Avillon Post. Speaking of time, I want to share something personal with you all. Recently, I was diagnosed with COVID-19, and it reminded me how tough it is to be unwell.
That's why I sincerely hope that all Lords stay healthy and safe no matter where they are. And now, without further ado, let's dive into this month's Avillon Post!
---
■ Regarding Featured Summons
Last month, we introduced the Far Eastern Visitor Featured Summon and many Lords have given us feedback, particularly about Ian. We just wanted to take a moment to express our gratitude and let you all know that we've carefully read and considered all of your comments. Thank you.
We wanted to address some of the confusion surrounding our Featured Summon schedule. We want you all to know that our development team has a plan in place for the dates of each Featured Summon, and the Far Eastern Visitor Featured Summon was released as an initial trial to test the waters in regard to this schedule. However, we know there have been some misunderstandings surrounding the implementation of our latest Featured Summon. We understand that this was a new way of doing things that we haven't tried before in Lord of Heroes, and we apologize for any confusion this may have caused.
We hear you loud and clear and we're taking steps to make sure that this doesn't happen again in the future. Going forward, we will strive to be as transparent as possible whenever existing content gets changed or when new systems get introduced. Additionally, we will be prioritizing Ian for the next rotation of the Far Eastern Visitor Featured Summon.
We promise to do better. Thank you.
---
■ New Hero: Charlotte (Fire)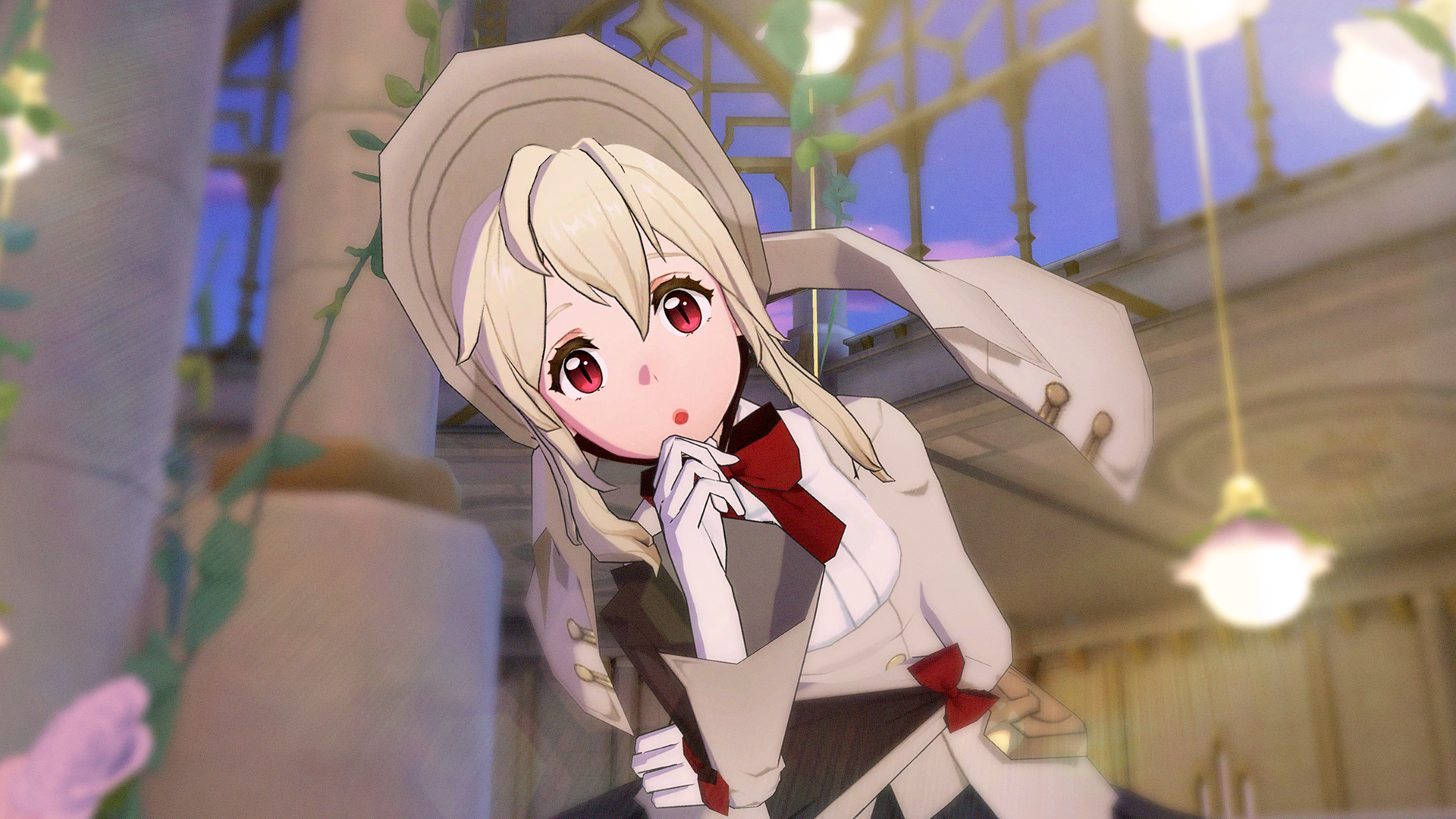 As you may have already seen from the picture in this post, Charlotte (Fire) will be joining the Avillon Knights. Before joining the Knights, Charlotte has always put on an act of many different characters with her "a thousand faces". With the upcoming update, Lords will be able to experience the story of Charlotte (Fire) firsthand.
We are excited to see how Lords will make use of Charlotte, especially since she's a Cleric and new Cleric heroes have not made an appearance for a while.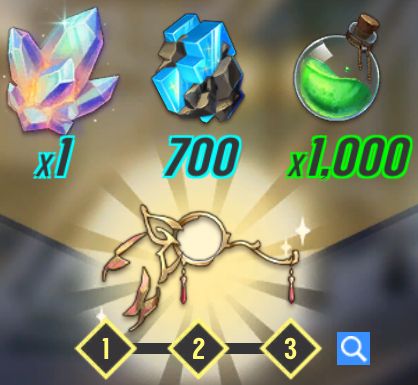 We would also like to announce changes to the contents of Gift Packages purchasable when heroes are recruited. We've added a generous amount of Elixir of Insights to help Lords strengthen their heroes after they recruit them.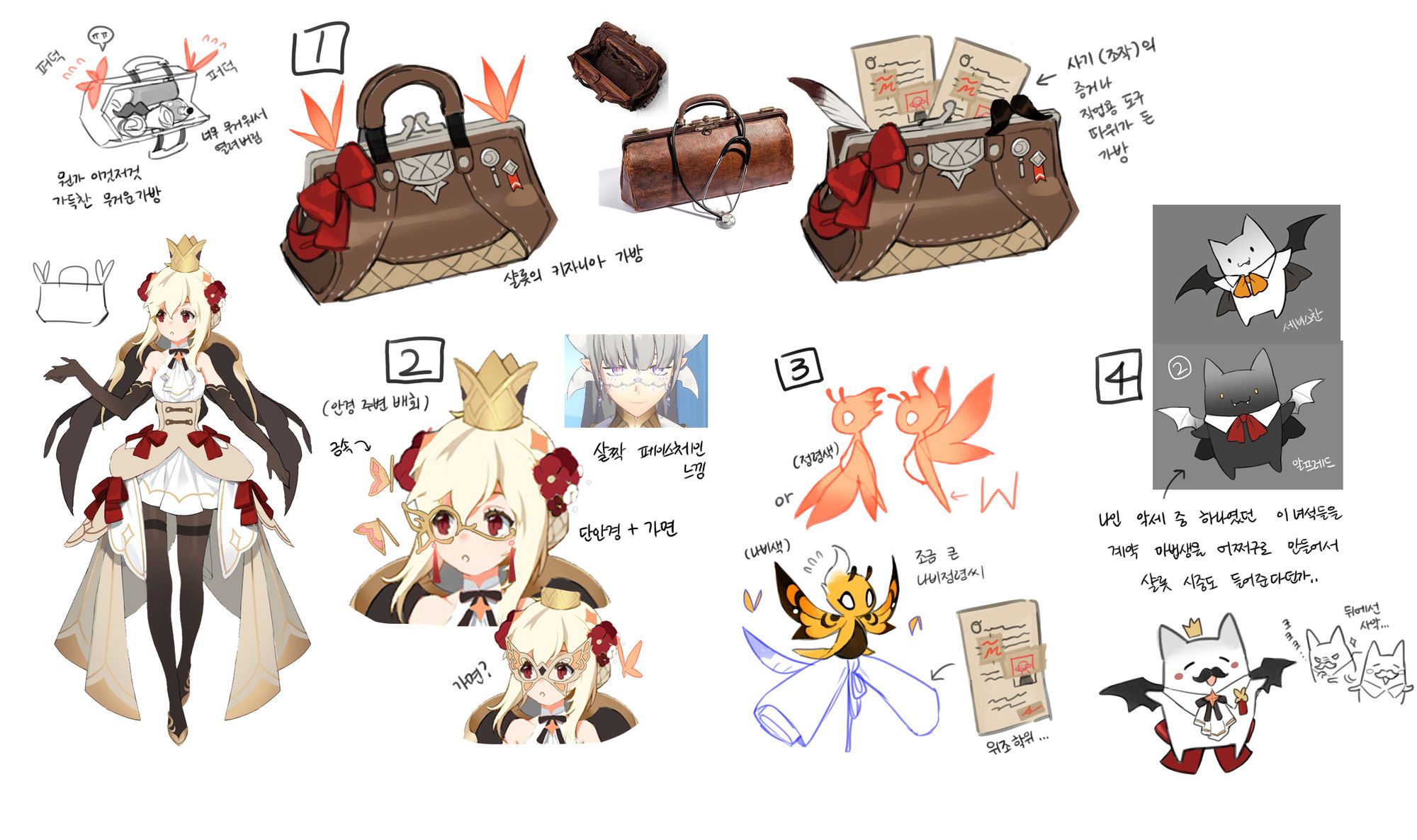 We also wanted to share a few of the accessories we have been working on for Charlotte (Fire). (Please note that number 2 was picked as an official accessory to be added in-game after considering Charlotte's character traits and the technical requirements for developing each accessory.)
What do you guys think of these items? We hope to eventually bring them all to you.
---
■ Detective Baretta's Case Files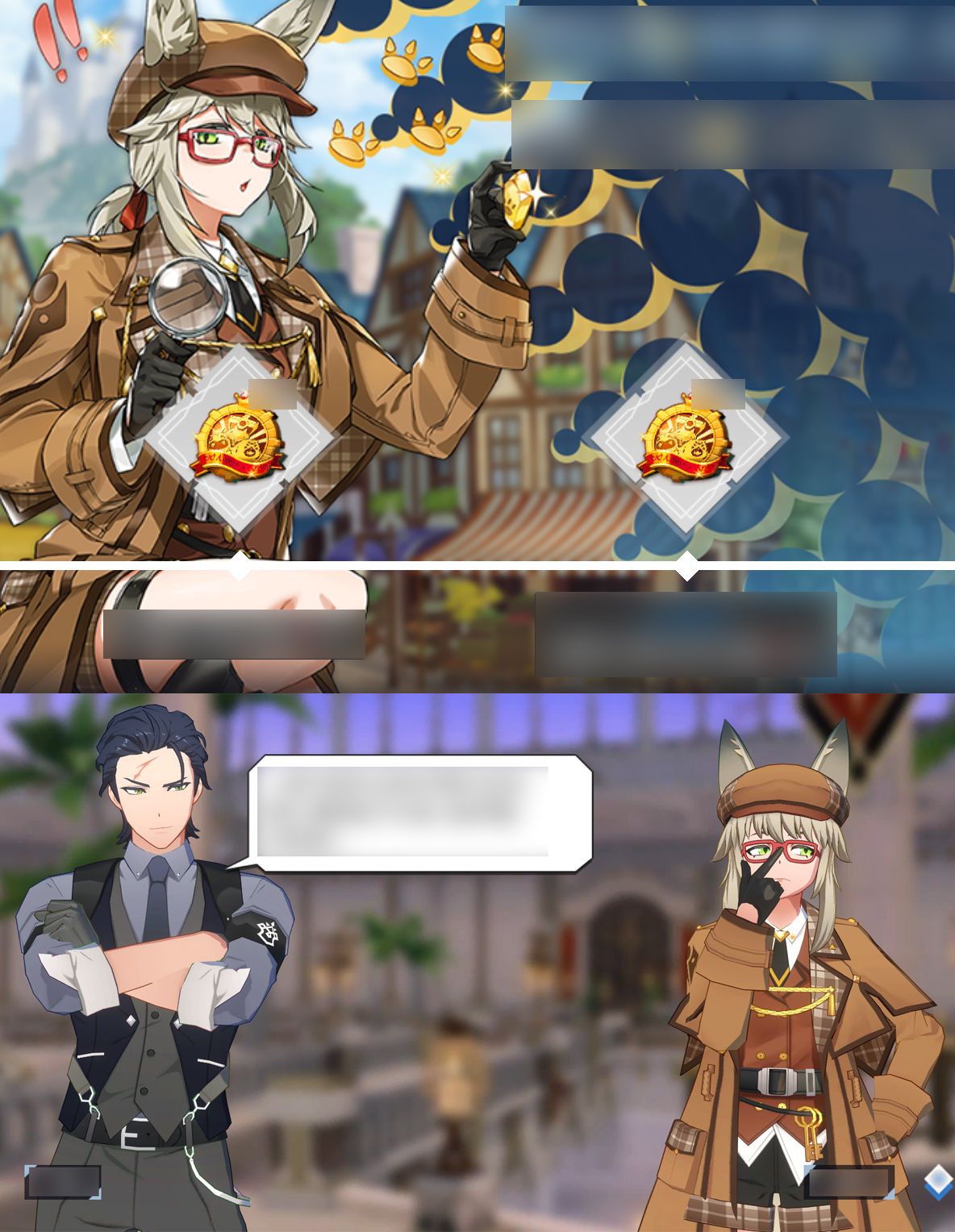 Remember the costume we showed in the last Avillon Post? Well, we've got great news—players will be able to meet this costume in the next update! Lords can look forward to a brand-new event that follows Detective Baretta as she solves the mystery of a stolen valuable item from a luxurious banquet. We can't wait for everyone to try it out and hope you all enjoy it as much as we did creating it.
---
■ Story Auto-play and Story History Features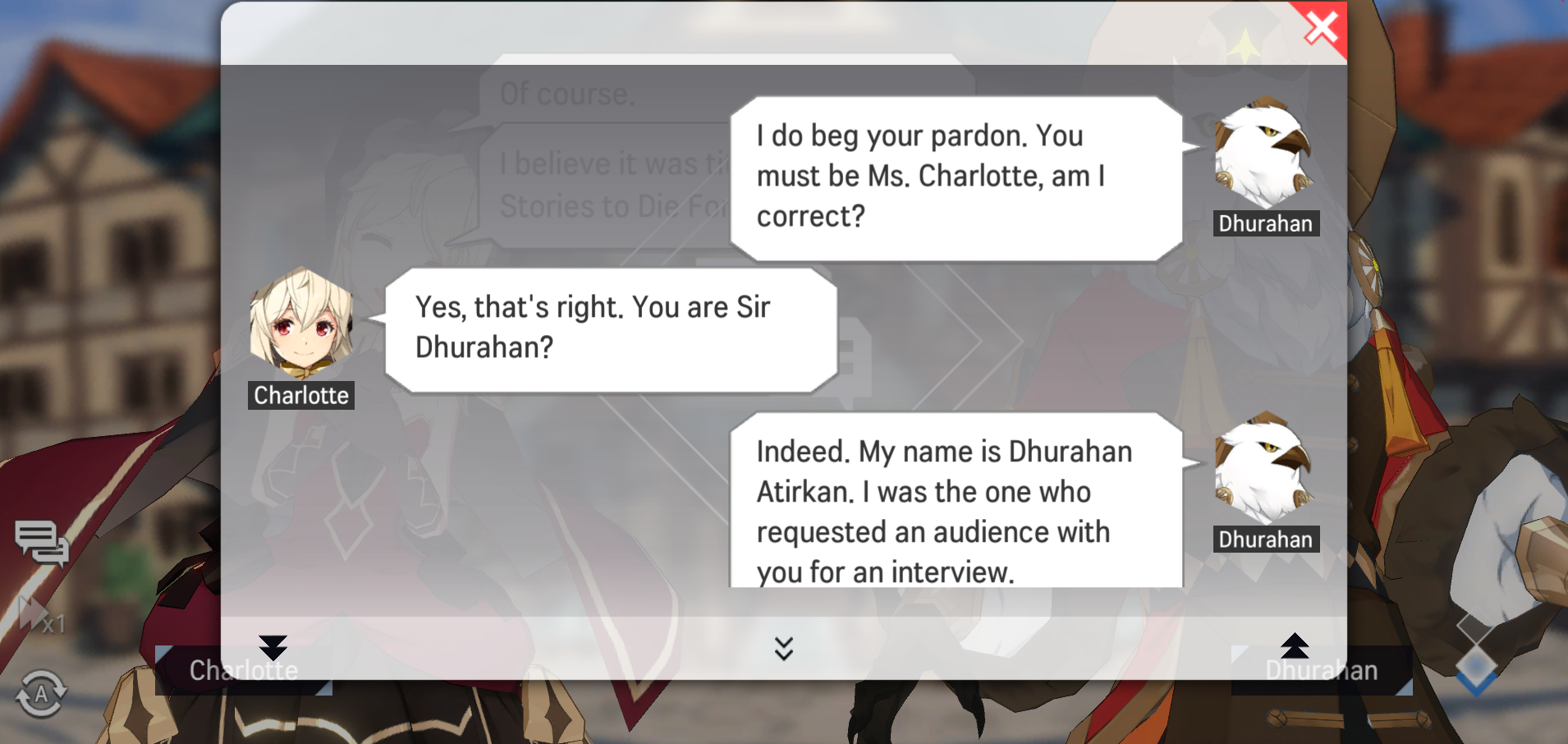 We know that tapping the screen to progress through the story can be tiring, so we're currently working on a new feature that allows Lords to sit back and enjoy the story as it unfolds automatically at a comfortable pace. We're also adding a 'Story History' feature that lets you go back and catch up on any dialogue you might have missed.
---
But that's not all. We have some exciting new content coming up in June and we can't wait to share it with you.
So, let's take a sneak peek at what's in store.
■ Obelisk Story

We're excited to announce that a new story will be added to the Obelisk for the upcoming season, which starts on June 1st. We can't wait to see what kind of adventure this new story will take us on.
■ A Familiar Face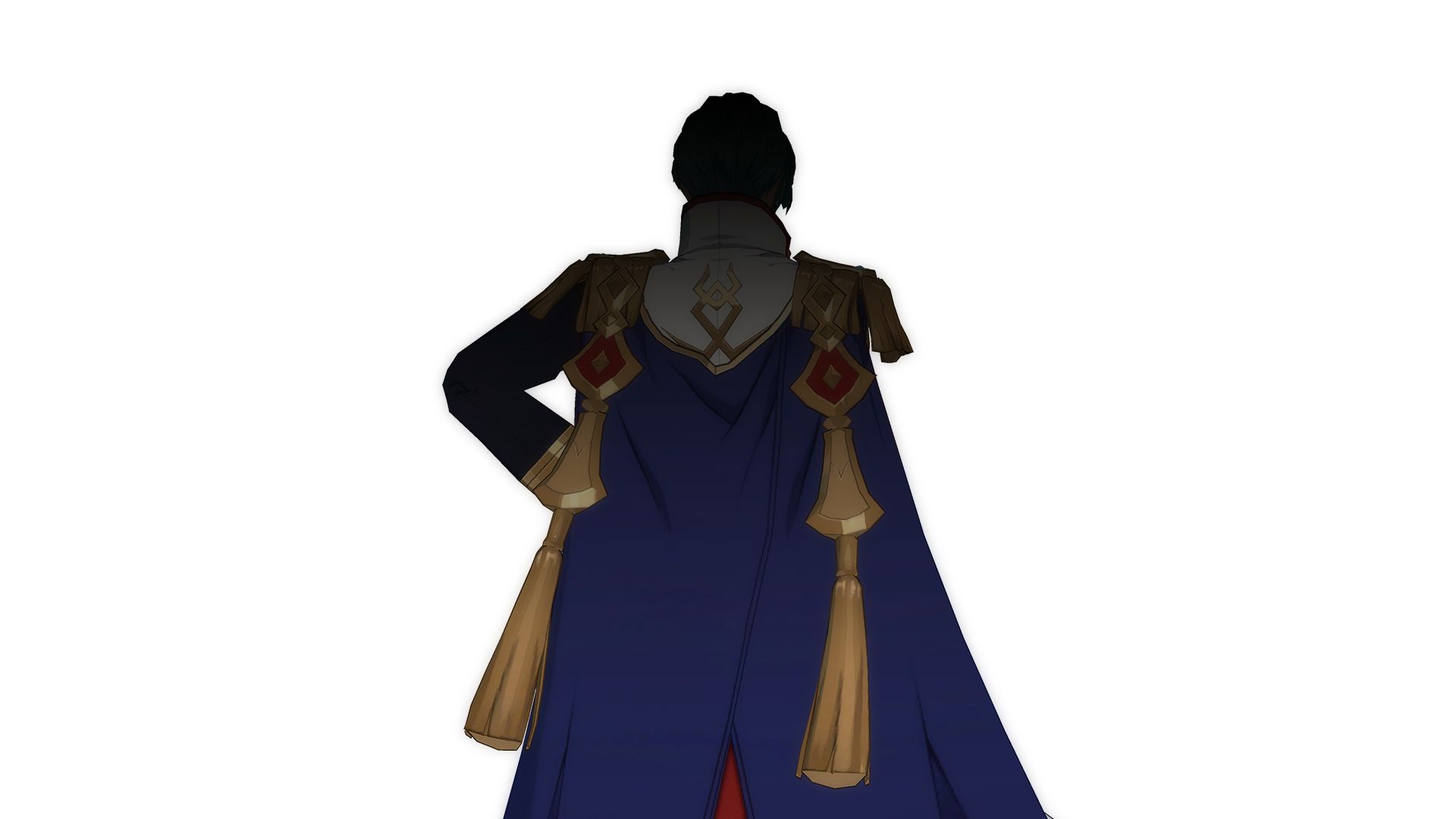 Get ready to meet a familiar blue rose who exudes pride.
---
And that brings us to the end of what we have planned for May. It's starting to get hot over here in Korea and the mosquitoes are coming out to play again. I'm not a fan of the mosquitoes, but summer is always a season of excitement and I can't help but wonder what this summer will bring. With that in mind, we hope you have a healthy and enjoyable start to your summer, and we look forward to seeing you next time.
Yours sincerely,
Jae-Hyun Lim.
---
[ Avillon Post-sharing Event ]

◆ Period
May 15th (Mon) – May 22nd (Mon) 14:59 (UTC +0)
◆ How to participate
Share the Avillon Post Facebook post with others!
◈ Rewards
- 1,000 Shares: Elixirs x 30
- 3,000 Shares: Energy x 6,000
- 7,000 Shares: Gold x 50,000
- 10,000 Shares: Renown x 50,000
- 15,000 Shares: Mystic Soulstone x 1

※ The total shares include the official Global Facebook page, Korea Kakao Talk channels, and retweets on official Twitter Japan.