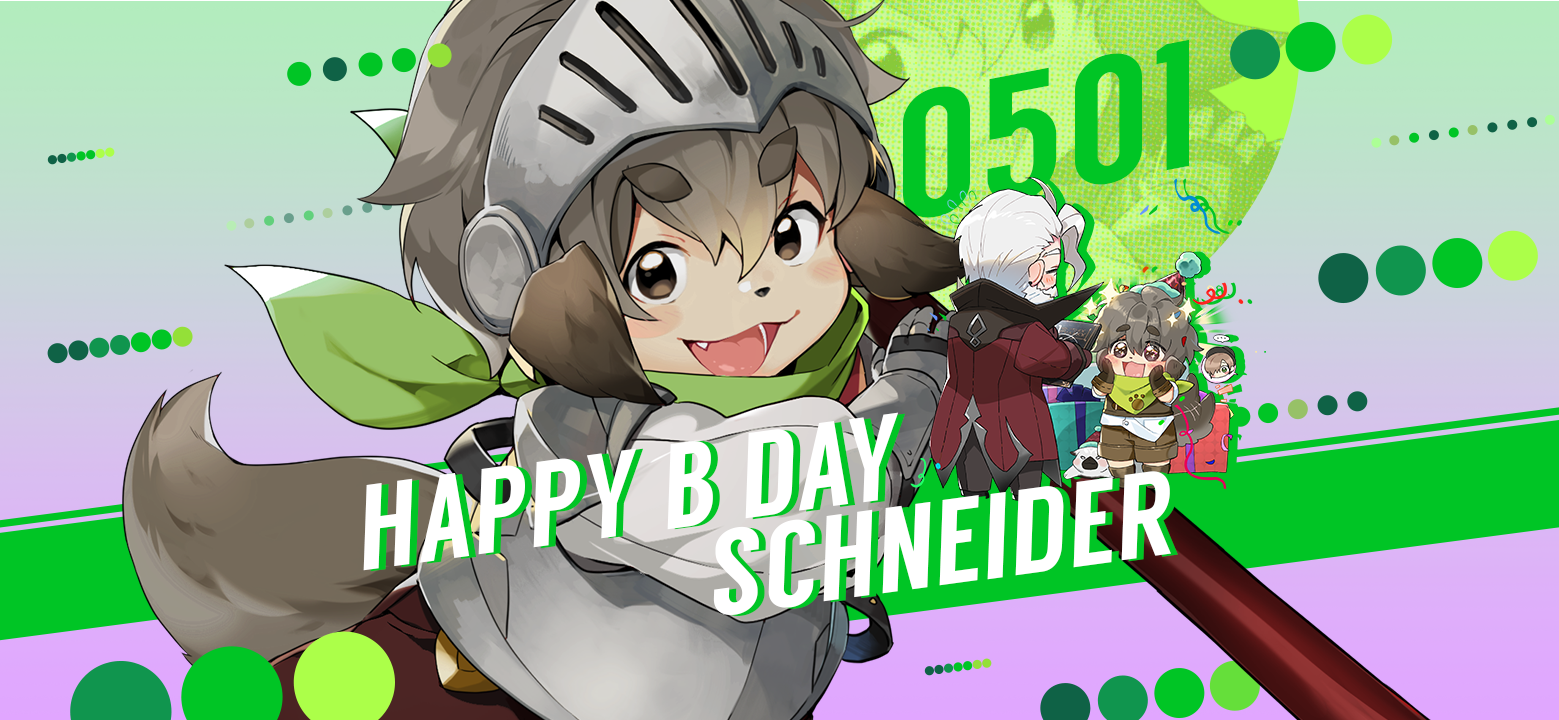 May 1st is Schneider's birthday!
Let's celebrate his birthday and also download wonderful wallpapers! 🥳
My birthday used to be an ordinary day for me, but ever since I arrived in Avillon, I've started anticipating it every year. Although admittedly, part of the reason is that so many people celebrate it with me...!
---