Greetings, Lords around the world.
This is Jae-Hyun Lim, director of Lord of Heroes.
So, it's already April—the start of the warm spring season. How are your new year's resolutions going? Well, for me... not so great, ha ha ha! However, I am trying to keep my promises regarding Lord of Heroes.
So, without further ado, let's dig right into this April's Avillon Post.
---
■ Mu!
Our partner, Mu, who has been with us since day 1 (or even before that) has finally managed to unlock her battle modules and is joining the knights of Avillon.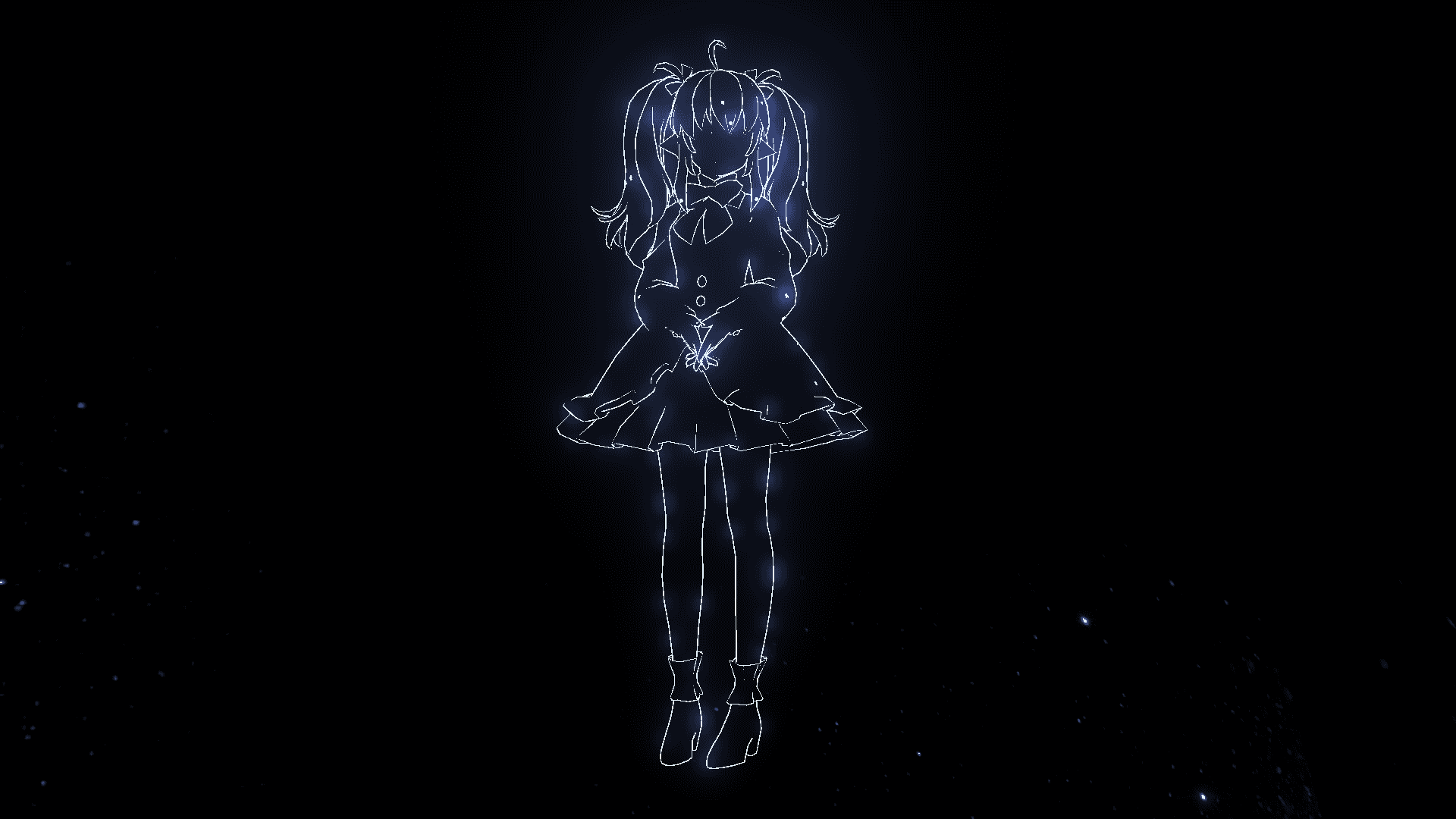 Mu can be recruited only by a special '1000 Days' Contract'. As the title suggests, you can recruit her by logging in for 1000 days, but no one likes to wait for that long.
It would take a full 1000 days if you just sit on your throne and do nothing, but you can boost up the progress by completing various missions. Moreover, if you have enough heroes who have joined your knights, there is a chance that you have already attained the necessary resonance level to recruit Mu right after the update!
We'll try to avoid setting unattainable objectives for missions, so you need not worry—Mu will join your knights, sooner or later.
---
■ Far-Eastern Visitors, Unite!
Following Biryu, Aran and Ian are also coming to Avillon. Now we finally get to see all three of them in the Avillon Citadel!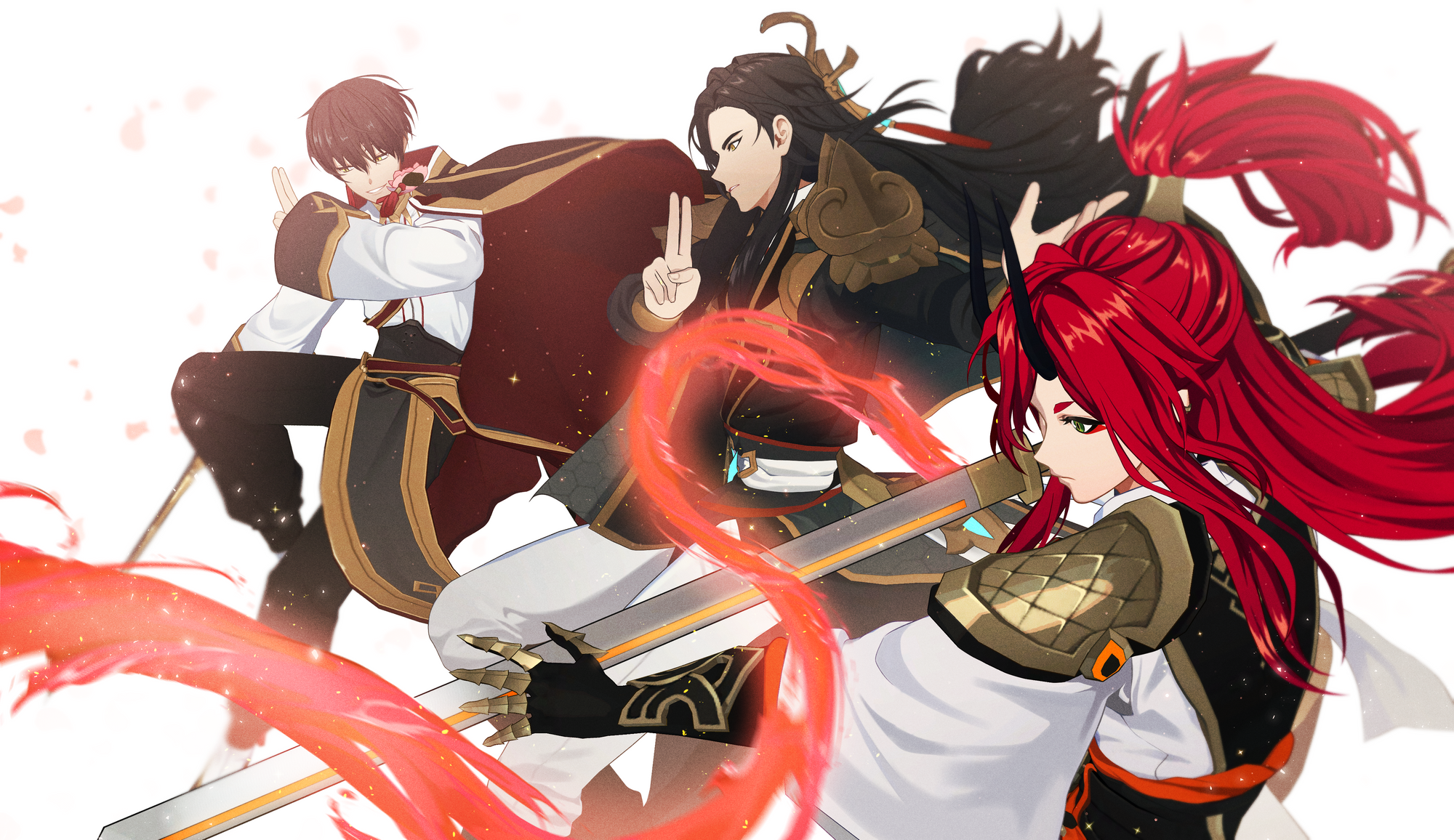 Aran is a fire-elemental Guardian, and Ian is light-elemental Warrior. I can't wait to see what they will do in Avillon!
---
■ New Glacier of Oblivion Season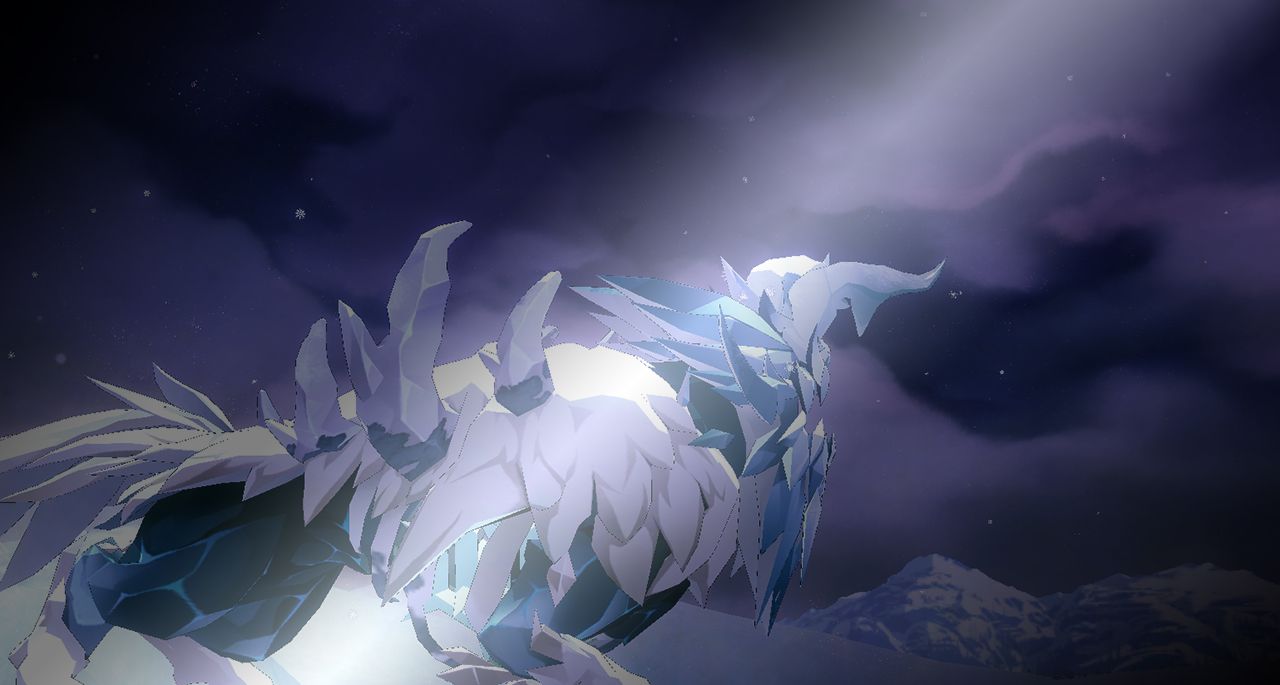 We've introduced a new raid, Glacier of Oblivion, in our last update.
The new mechanics and the uphill battle have challenged many Lords. The element of Wendigo changed in early April. And another season is just around the corner!
Our designer in charge of the Oblivion raids told me that it would be even more exciting than before. Let's see what will happen. New events are coming with the new raid season, so please make sure to check them out too.
Furthermore, we are listening to your feedback regarding the rewards of the raid. We are currently looking at the data and will take it all into account as we improve the content. We deeply appreciate all of your feedback.
---
■ New Outfits
Spring is the season of love. And in my experience, so many couples tie the knot around this time.
Yes, it is what you're expecting. Wedding Collection outfits will be released!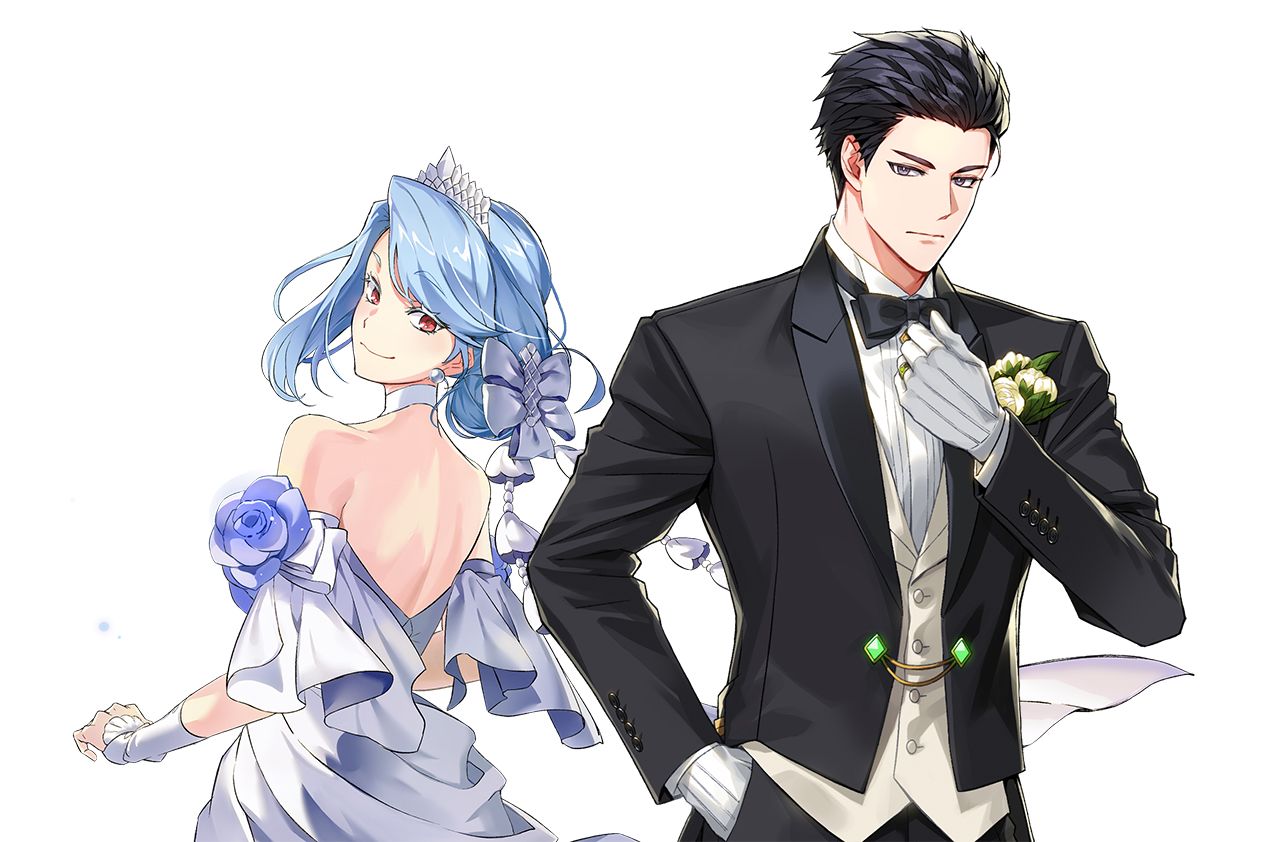 With the Wedding Collection outfit, we've implemented a new mechanic where you can earn various rewards through 'Mission Pass' and even outfits. Oh, you can also of course purchase them in a traditional way, with Temporal Threads.
---
That's all for this April's update.
Due to character limitation of the blog, we've only scratched the surface, but there's a lot more to come. So stay tuned!
But as always, here's a sneak peak for our next update :)
---
■ Obelisk + Story
We are trying to implement stories in various contexts. And the Obelisk will be the first in the line.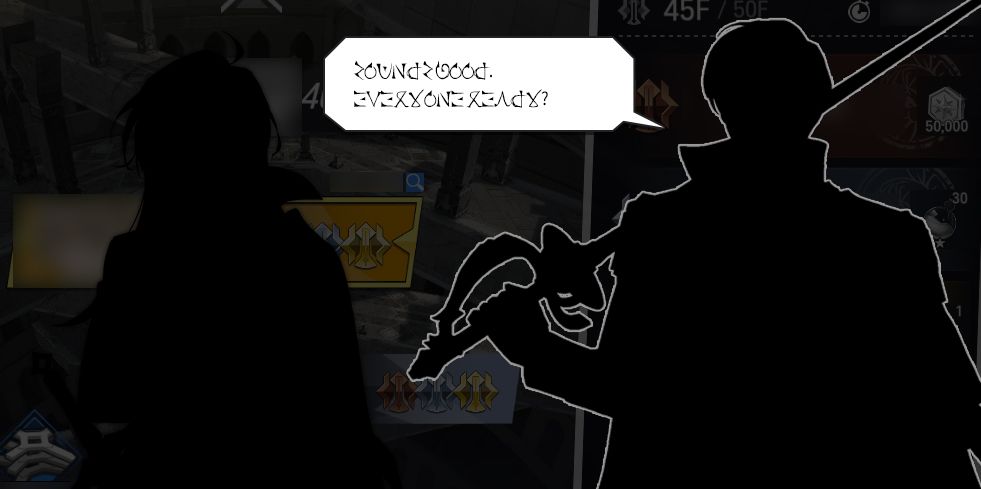 The new stories are scheduled to be opened around early June, with the new season of the Obelisk.
---
■ New Outfits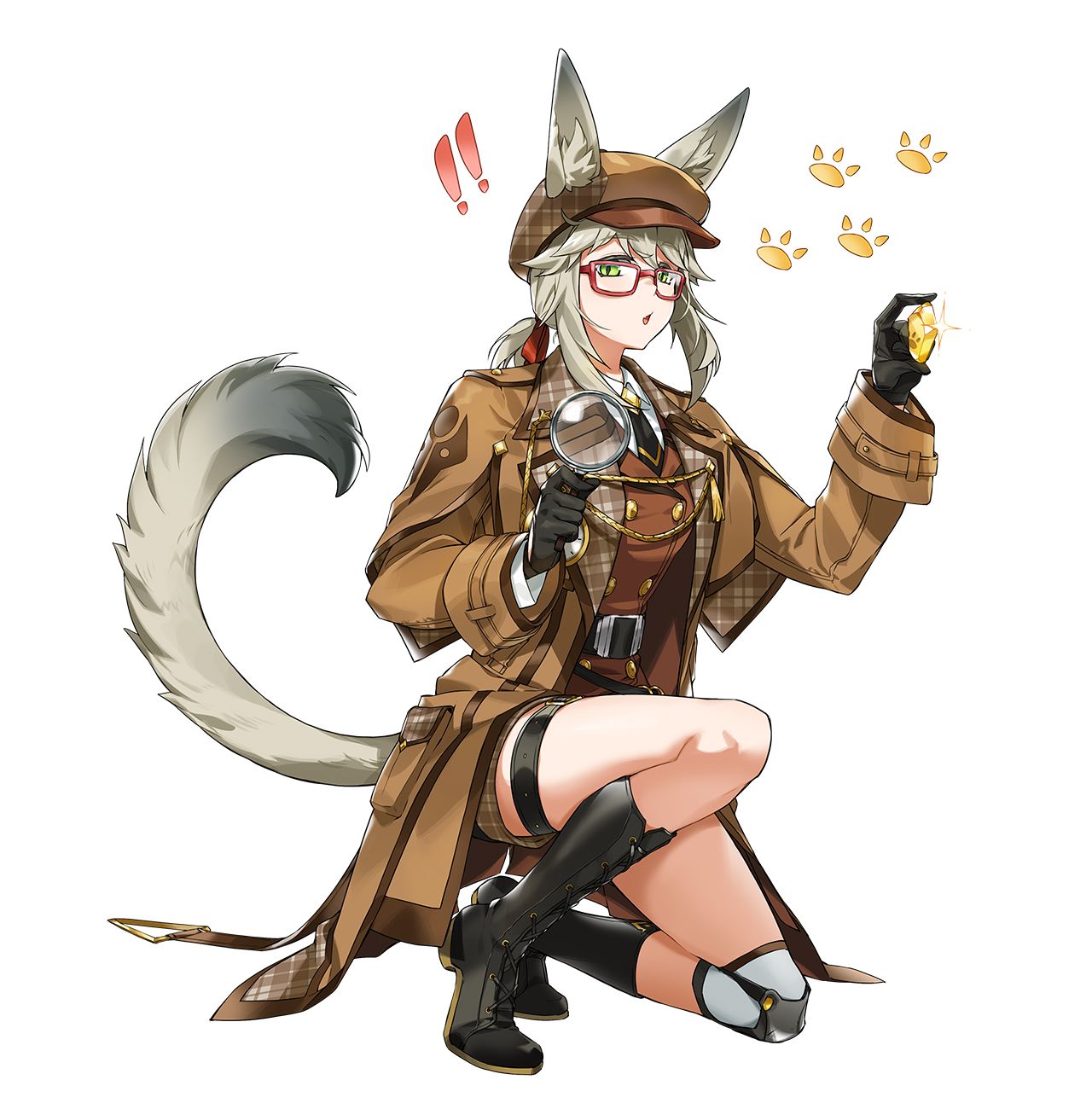 Many talented Lords have joined the 'Avillon's Got Style' event earlier. And the two winning designs are coming to Aurea's Boutique! Meet the first one of them, 'Detective Baretta'!
Here's some artwork from our art director and concept artist. (And yes, I got their permission.)
Art Director: We loved this costume since it would bring more stories to tell in Avillon! It's a delightful mix of an untrustworthy character and an outfit suitable for someone who requires trust.
Concept Artist "B": Beretta the Klutz Detective! Can't wait to see her cracking cases!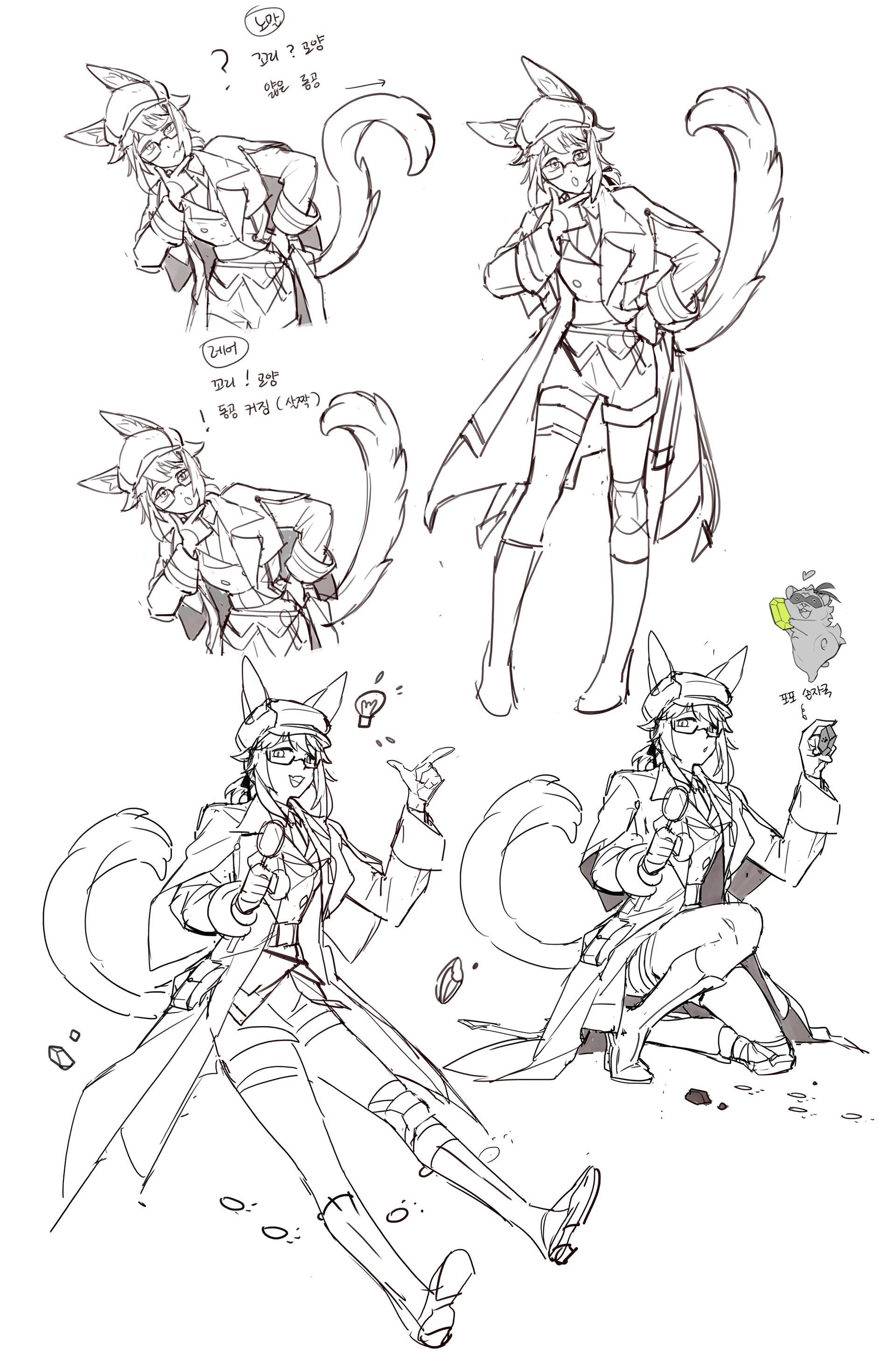 We struggled to come up with the best way to make both her and her outfit look cute, and we settled on a pose that would play up the detective theme. And of course, we can't leave out the iconic magnifying glass!

Our animators and modelers are working hard to show you this cool costume in the game. I can't wait to see her in Avillon!
---
■ Someone's coming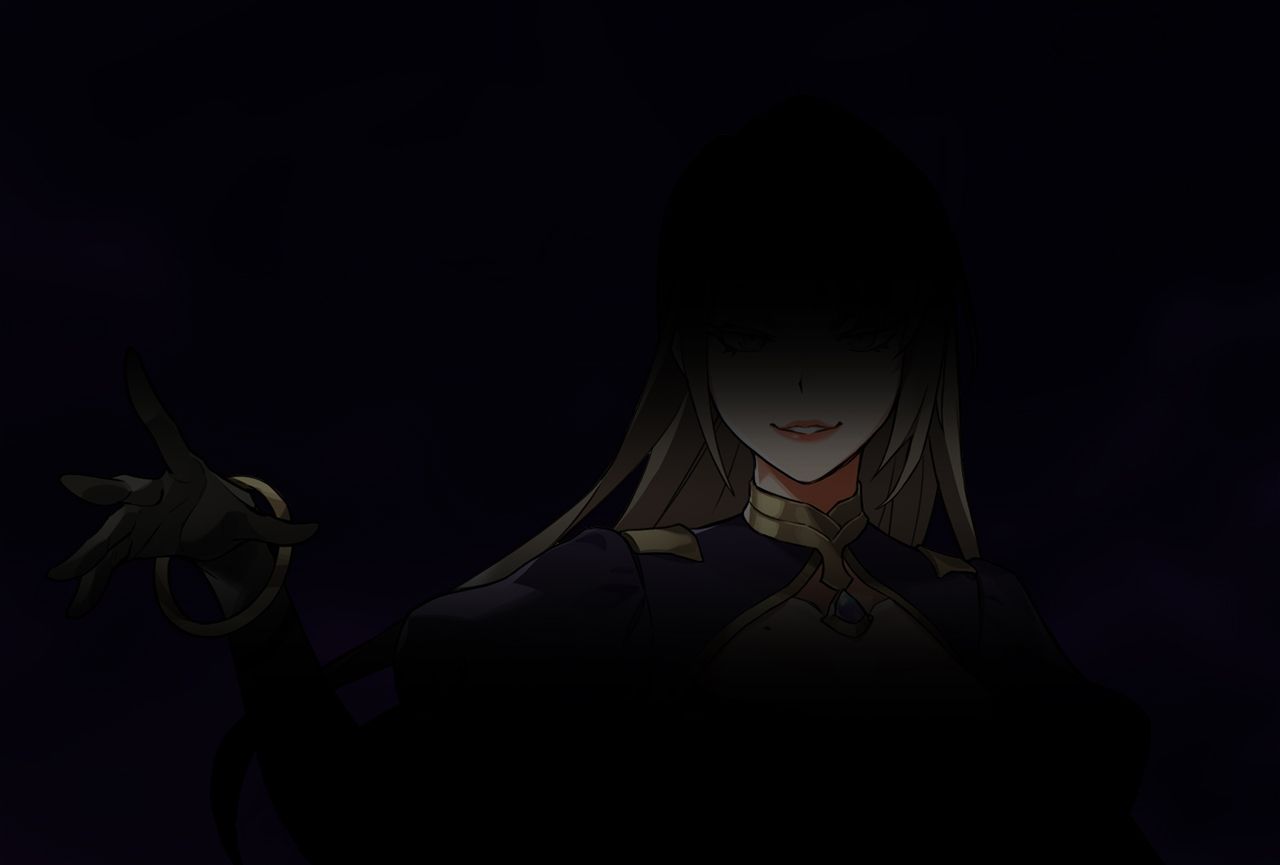 And that wraps up April's Avillon Post.
We have worked, are working, and will keep working to present you with a more exciting experience.
Thank you all Lords for being with us.
Jae-Hyun Lim.
---
[ Avillon Post-sharing Event ]

◆ Period
April 15th (Sat) – March 22nd (Sat) 14:59 (UTC +0)
◆ How to participate
Share the Avillon Post Facebook post with others!
◈ Rewards
- 1,000 Shares: Elixirs x 30
- 3,000 Shares: Energy x 6,000
- 7,000 Shares: Gold x 50,000
- 10,000 Shares: Renown x 50,000
- 15,000 Shares: Mystic Soulstone x 1

※ The total shares include the official Global Facebook page, Korea Kakao Talk channels, and retweets on official Twitter Japan.