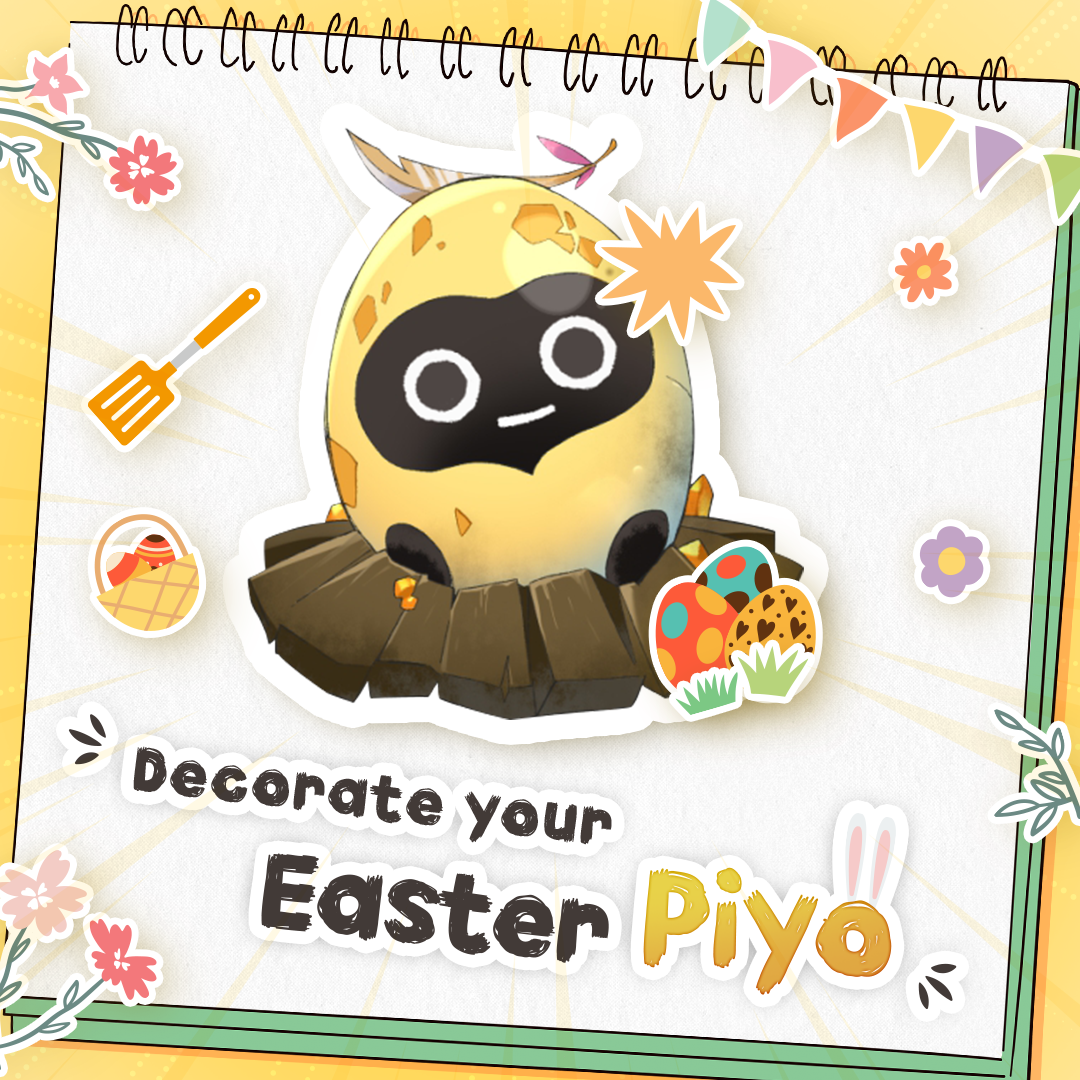 April 9th is Easter, Your Highness!
Get your creative juice running and decorate a Piyo egg in your style!🥚🎨
---
📌 How to participate
1. Download the attached image file and decorate the Piyo just the way you want it!
- [Download link]
2. Upload the image on any social media with the following hashtags: #LordofHeroes #EasterPiyo
3. Register your submission for the event using the link below!
📆 Event Duration
- 2023 April 7th (Fri) 09:00 – 2023 April 11th (Tue) 14:59 (UTC+0)

🎁 Event Rewards
- Winners (10 people): 1 Mystic Soulstone
- Participation Rewards: 100 Elixers of Insight

☑️ Winners Announcement
- April 14th (Fri)
Come and see the winning Piyos!

🔔 Please Note
1. Please write the correct User ID and Lord name in the survey to receive the reward.
2. Your User ID can be found in the in-game Settings > Support.
3. Please set your post/account to 'public' when uploading the screenshot on social media.
4. In the case of multiple event submissions registered using one Lord of Heroes account, only the first submitted social media link will be counted and rewards will be given only once.