The Raid Journal feature has been added to Calamity's Cradle!
Conquer the monster in the Calamity's Cradle and take a snapshot of your Raid Journal!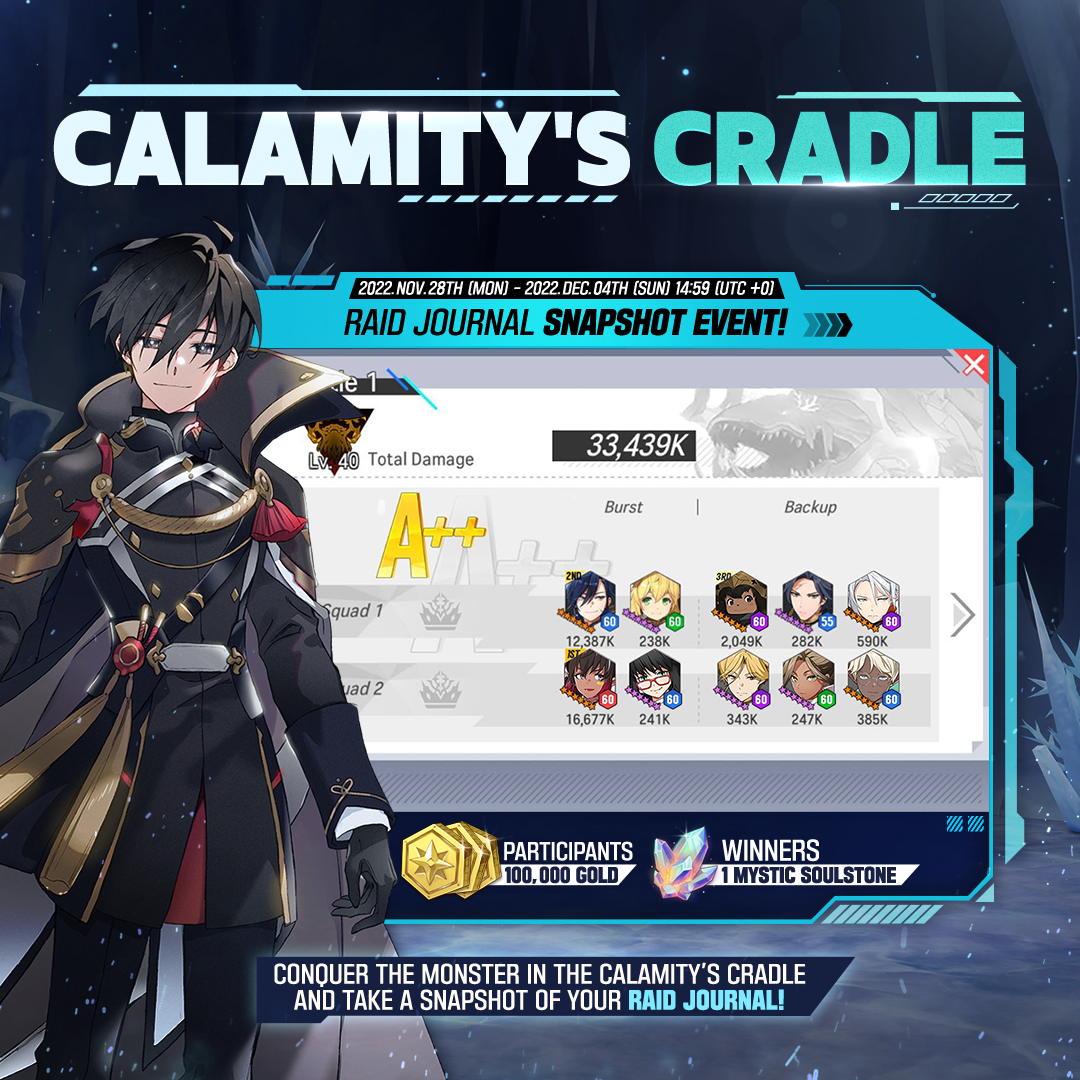 All participants can get 100,000 Gold and 10 lucky winners will receive 1 Mystic Soulstone!
---
📌How to participate
1. Join the Alliance Raid and defeat the Beast of Ruin!
2. Tap on the new 'Raid Journal' in Calamity's Cradle and take a screenshot!
3. Upload your screenshot on any social media with #LordofHeroes #AllianceRaid #RaidJournal hashtag!
4. Apply for the event through the link below!
📆Event Duration
November 28th(Mon) 05:00 – December 4th(Sun) 14:59 (UTC+0)
☑️Announcement
Winners will be announced on December 5th(Mon) through a separate blog post.
🎁Reward
- Participants: 100,000 Gold
- Winners: 1 Mystic Soulstone (10 people)
🔔Please Note
1. Please submit the right USER ID and name in the survey to receive the reward.
2. USER ID can be found in in-game Settings > Support.
3. Please set the post/account status to 'public' when uploading the screenshot on social media.
4. There are no limits on which social media to post the screenshot.
5. In the case of multiple applications through one Lord of Heroes account, only the first social media link will be counted and rewards will be given only once.