Greetings, Lords around the world!
This is GM Isola.
To prepare upcoming Thanksgiving Day, we are hosting a THANKS FESTA Event! Please check the detailed information below.
---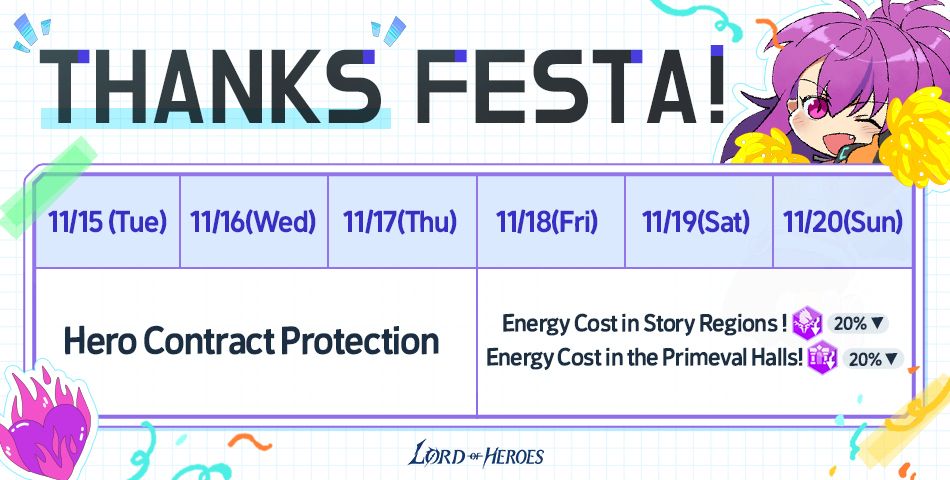 ⭐THANKS FESTA EVENT⭐
1. 📝Hero Contract Protection
Your contract will be guaranteed even if you fail to log in for the next three days. Nov 14, 15:00 - Nov 17, 14:59 (UTC+0)
(You must log in before Nov 18, 14:59 (UTC+0) to maintain the contract.)
2. 🔥Special Buff Event🔥
Event Schedule: Nov 18 - Nov 20 (LOCAL)
A special buff event will be carried out during the event period above.
✔ Energy Cost in Story Regions & the Primeval Halls -20% (24 hrs)
✔ 20:00 ~ 21:00 (LOCAL) - Hero Experience +100% (Story Regions)
✔ 21:00 ~ 22:00 (LOCAL) - Gold Acquired +100% (Story Regions)