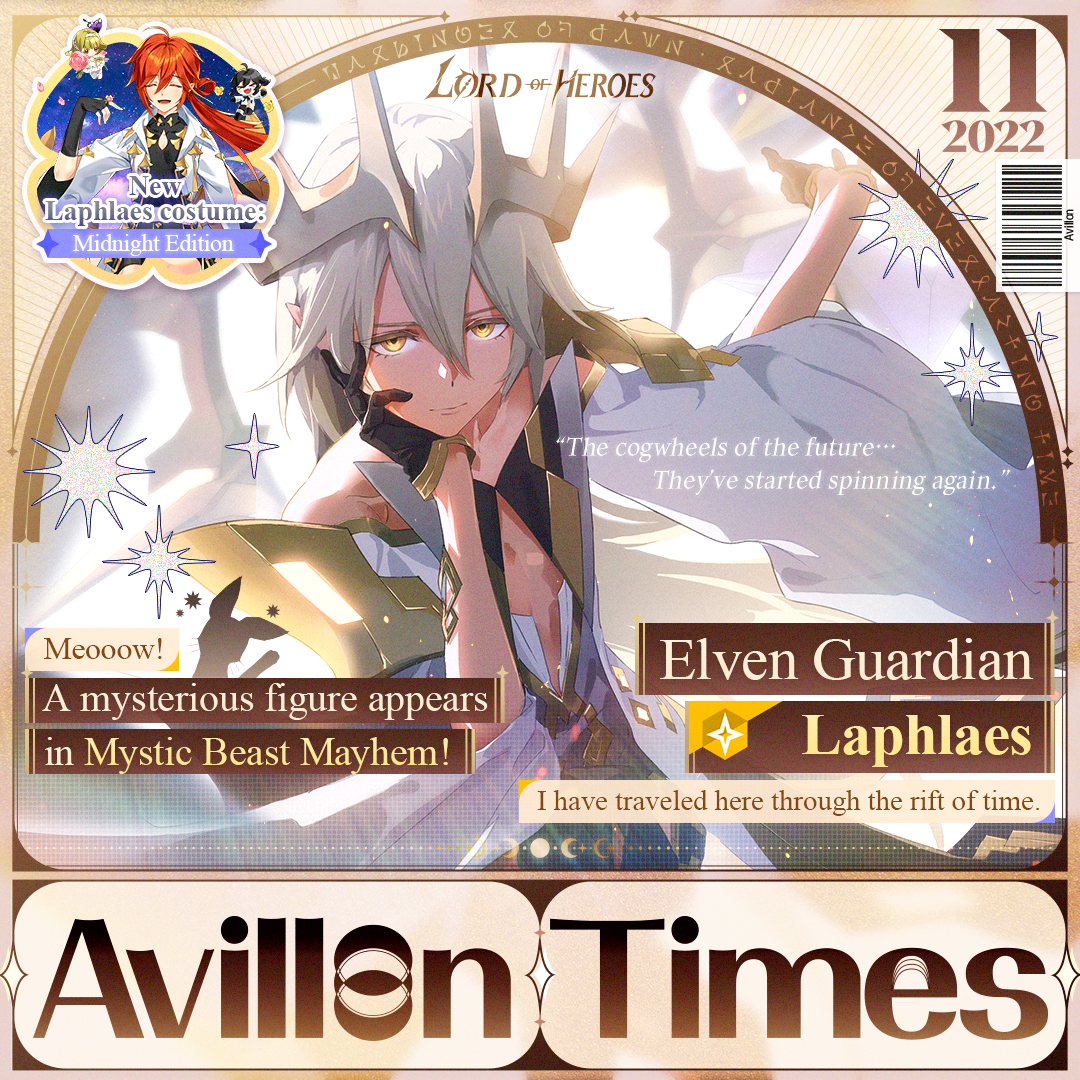 November Avillon Times is here!
Let's sneak peek at what will go on in Lord of Heroes in November.
---
Elven Guardian, [L] Laphlaes is ready to serve!
"The cogwheels of the future... They've started spinning again."
✔️ "Meooow!"
A mysterious figure appears in Mystic Beast Mayhem!
✔️ New Costume for Laphlasis is Coming Soon!
Be ready to meet Midnight Edition of Laphlaes!
The contents mentioned above will be available in the upcoming updates.
Please stay tuned to the official blog and Facebook page for further details!
---
[ Avillon Time-sharing Event ]