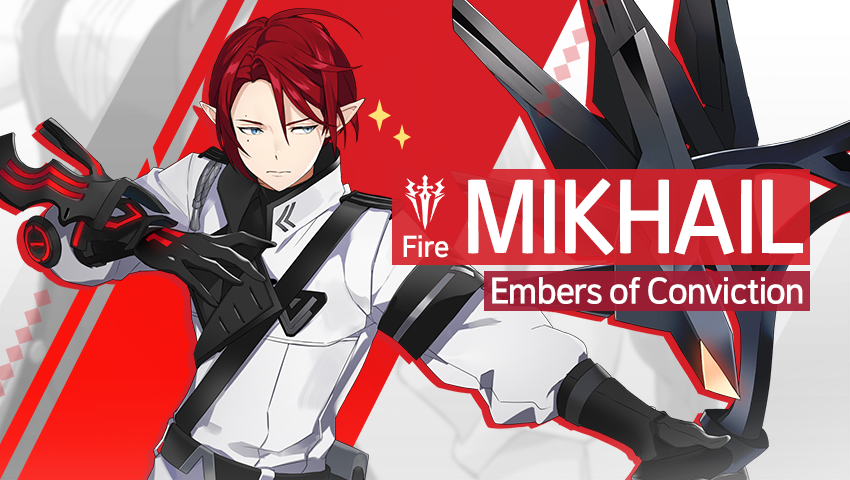 #Fire_Mikhail
It would take several days to describe all the hardships Mikhail had gone through up to this day, ever since he took an oath to never again lose anyone dear to him due to his own weakness. After entering the Adventurers' Guild, Mikhail overhauled all that was wrong within the system, and he and his fellow guild members would be inseparable partners whilst. After Lyn became strong enough to go independent, Mikhail had a hard time letting her fly solo - and yet now, with time, he has become a person happy enough with just the occasional exchange of letters.
However, what is particularly impressive is Mikhail's cautious control of his power. The guild was never in the world's good books, and many thought that the guild was just a troupe of fools gathered in the name of "freedom". It had been so for a long time, until one particular guild achieved such honor that the wheels of fate turned to a new direction.
They soon became the pride of the forest, known for their strict oaths and tight-knit community spirit. Sometimes there were criticisms saying the guild was too uptight, but no member of the guild ever bore discontent, as they all understood why such ironclad rules existed. These rules were set by a surprisingly gluttonous red-headed adventurer who treated the surrounding forest with great respect and secretly showed concern for his cousin Lyn, and stemmed from his beliefs, experiences, and the painstaking hardships of his past.