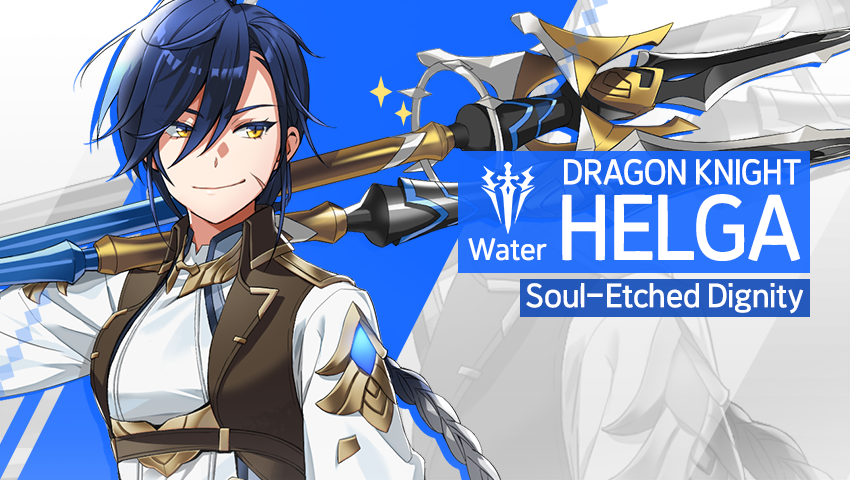 No matter how vibrant the trade economy of the country is, the scenery one comes across in the mountain villages is bound to be similar. Helga's hometown was also like such. There, should one go past the woods and the town hall, and follow the streamside trail, one will come across a quaint inn.
Here holds Helga's most cherished memories of her life with her parents and their dog. Helga would swing the clothesline around as if it was a weapon whenever she was bored. Despite that, she never thought of herself as one of those heroes you would find in adventure stories. That was until she caught glimpse of a pair of eyes so bright that one would mistake them for a glowing lantern underneath a dark starless night.
Dragons are a special kind of creature. They bear intellect, their life is of unimaginable longevity, and they try to maintain a distance from the world around them. The world has always been filled with rumors about dragons. Some say that dragons are man-eating creatures filled with fury, whilst some say that tsunamis and earthquakes are a result of a dragon's wrath. These stories seemed to have not reached the ears of those who lived in the mountain villages, however. Upon meeting the dragon, screaming for help did not even cross Helga's mind. Instead, her first words to the dragon were: "You're hurt, aren't you?". After that, the rest was history.
Dragons never forget. They remember everything, from your first words as their companion for life, to every precious day you spend with them. And, dragons never regret it. Even as their soul lives on in a spear to watch over their companion's continued journey.