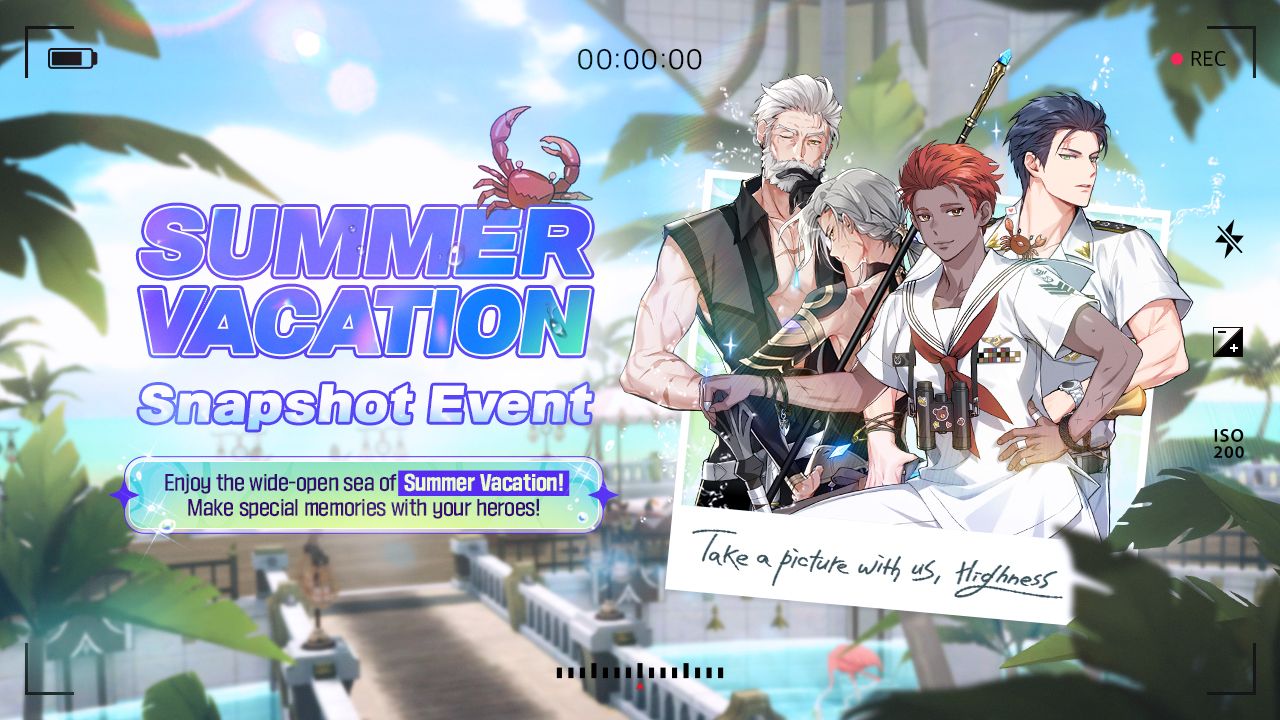 A place where you can enjoy the wide-open sea in Avillon. 🌊⛱
Can you guess where it is? 😎
Visit <Summer Vacation!> theme of Unity Plaza,
And take a special snapshot with your Heroes!
---
📌How to participate
1. Take a snapshot in the <Summer Vacation> theme of Unity Plaza!
2. Upload it on your social media with the following hashtags.
#lordofheroes #summervacation
3. Move to the link below and submit the survey.
📆Event Period
- Aug 16th, 09:00 (UTC+0) ~ Aug 23rd, 14:59 (UTC+0)
✔️Winner Announcement
- Winners will be announced on August 24th
The winners' snapshots will be randomly displayed on the in-game loading screen between Aug 24th to Aug 31st.
🎁Event Reward
1) Reward for all participants: 100,000 Gold
2) Lucky rewards for 10 winners: 1 Mystic Soulstone
🔔Please note
1. Correctly enter your Player ID and Lord Name to receive the event reward.
2. You may copy and paste the Player ID from the in-game settings > Support > Player ID.
3. Your post and account must be public.
4. Any social platforms are available including Instagram, Facebook, Twitter or etc.
5. The reward will be given to your inbox after the event ends. Multiple application by one account is not accepted.