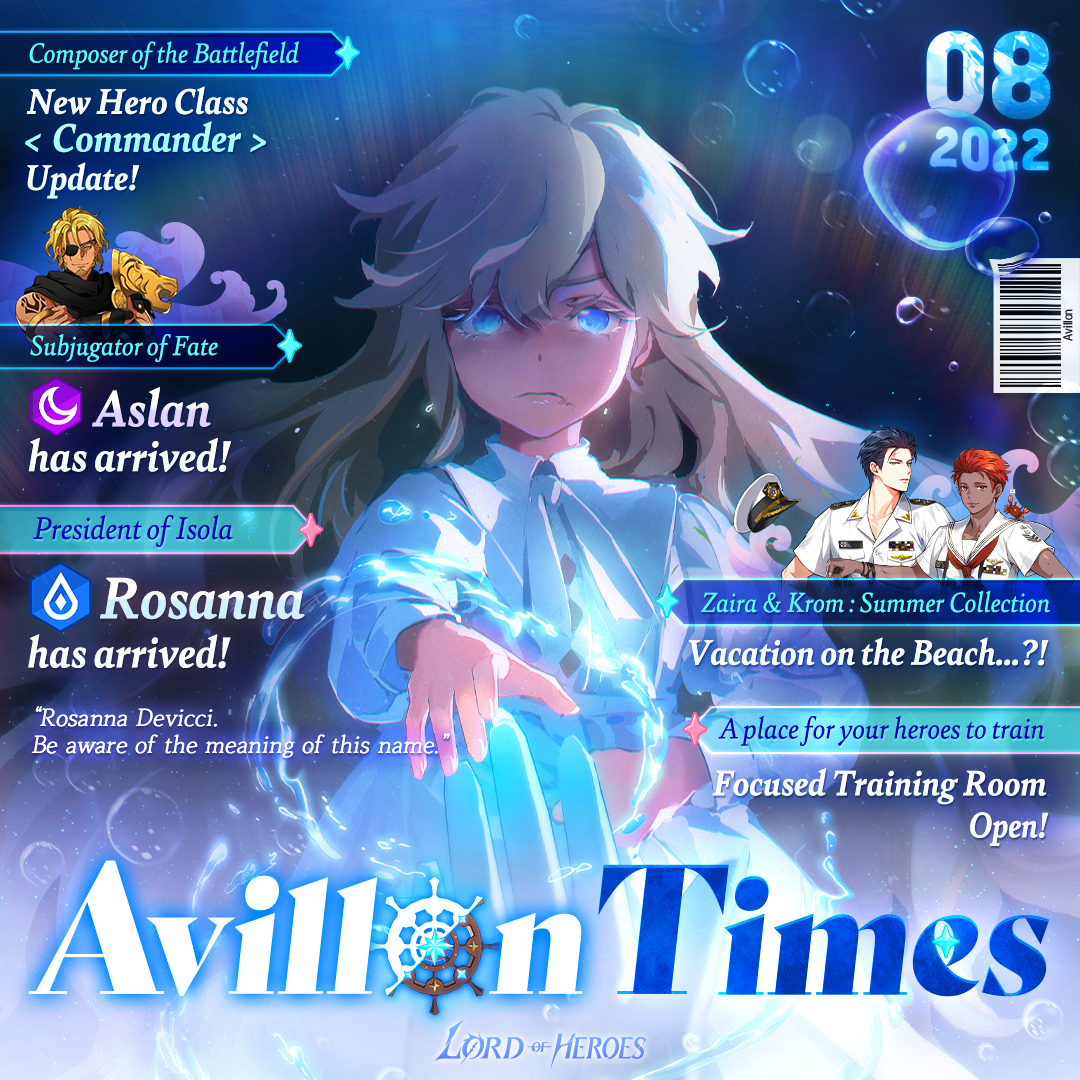 August Avillon Times is here!
Let's have a sneak peek of what will go on on Lord of Heroes in August.
---
[W] Rosanna has arrived!
"Rosanna Devicci. Be aware of the meaning of this name."
✔️New Hero Class Update!
Meet composer of the battlefield, 'Commander'!
✔️Subjugator of Fate
[D] Aslan is ready to serve!
✔️Vacation on the Beach...?!
Zaira & Krom's Summer Collection will be launched!

✔️A Place for your heroes to train
Focused Training Room will be opened!
Contents mentioned above will be available in the upcoming August updates.
Please stay tuned to the official blog and Facebook page for further details!
---
[ Avillon Time-sharing Event ]

◆ Period: Aug 1st – Aug 8th 14:59:59 (UTC +0)

◆ How to participate
Share Avillon Times Facebook post with others!
◈ Rewards
- 1,000 Shares: Elixirs x 30
- 3,000 Shares: Energy x 6,000
- 7,000 Shares: Gold x 50,000
- 10,000 Shares: Renown x 50,000
- 15,000 Shares: Mystic Soulstone x 1
※ The total number of shares includes the official Global Facebook page, Korea Kakao Talk channels, and retweets on official Twitter Japan.
---
Visit the 'Museum of Memories' for the original images of the Avillon Times!