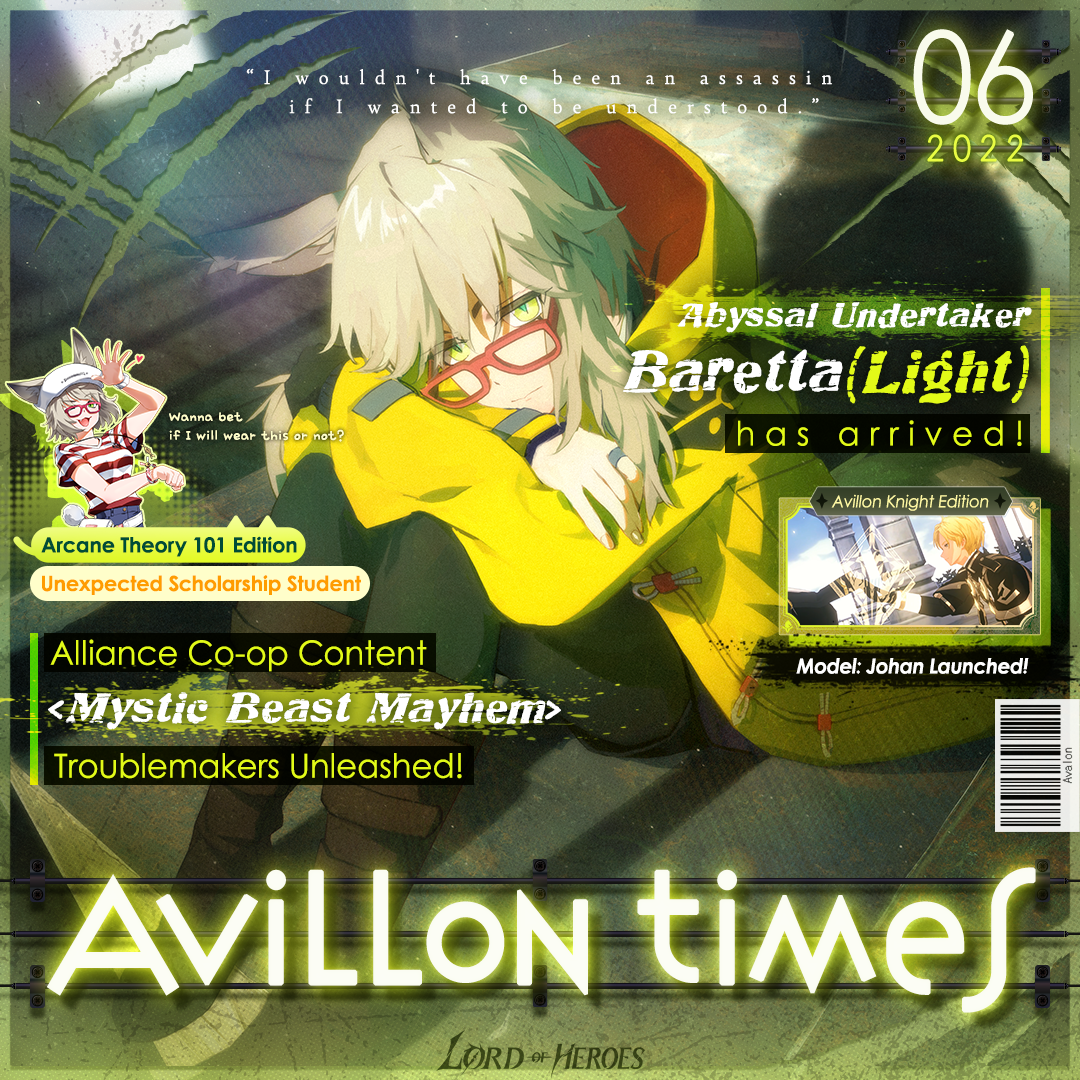 June Avillon Times is here!
Let's have a sneak peek of what will go on on Lord of Heroes in June.
---
[L] Baretta has arrived!
"I wouldn't have been an assassin if I wanted to be understood."
✔️Unexpected Scholarship Student
Meet 'Arcane Theory 101 Edition'!
✔️Johan's Avillon Knight Edition
Sharpest Blade, Johan's uniform costume will be launched!

✔️Troublemakers Unleashed! <Mystic Beast Mayhem>
Alliance Co-op Content has arrived!
Contents mentioned above will be available in the upcoming June updates.
Please stay tuned to the official blog and Facebook page for further details!
---
[ Avillon Time sharing Event ]

◆ Period: Jun 1st – Jun 8th 14:59:59 (UTC +0)

◆ How to participate
Share Avillon Times Facebook post with others!