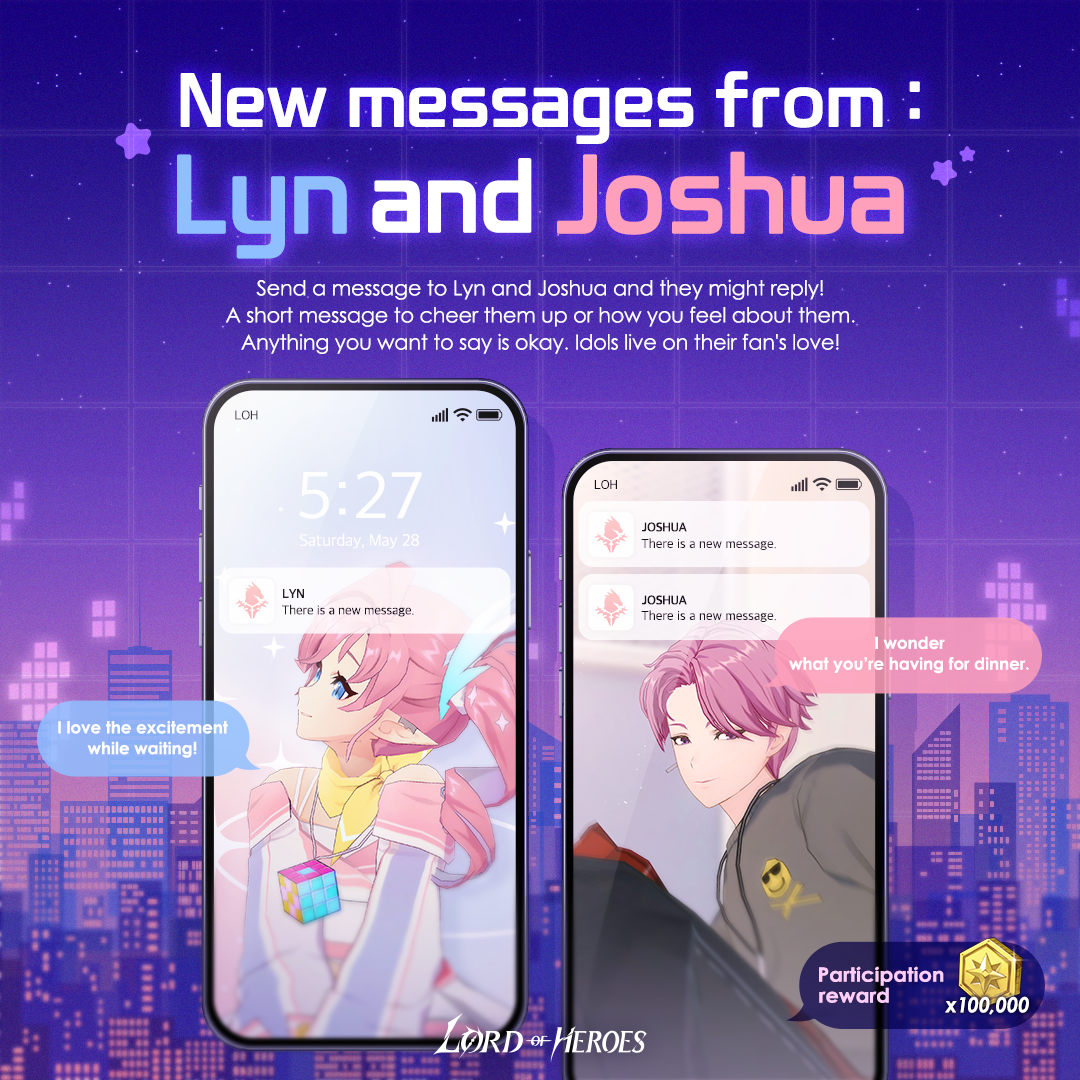 Send a message to Lyn and Joshua
and they might reply!
A short message to cheer them up
or how you feel about them.
Anything you want to say is okay.
Idols live with their fan's love!
---
📌How to participate
☝ Select the hero you want to send a message to.
✌ Enter your message!
📆 Event Period
May 28th, 09:00 - May 29th, 14:59 (UTC+0)
🎁Event Reward
Participation Reward: 100,000 gold
✔️ Winner Announcement
There will be a selection of 10 messages each for Lyn and Joshua to be responded. Heroes' replies will be announced on June 2nd by separate notice.
🔔Please note
1. Please enter your Player ID and Lord Name correctly to receive the event reward.
2. You may copy and paste the Player ID from the in-game settings > Support > Player ID.
3. The reward will be given to your inbox after the event ends. Multiple application by one account is not accepted.