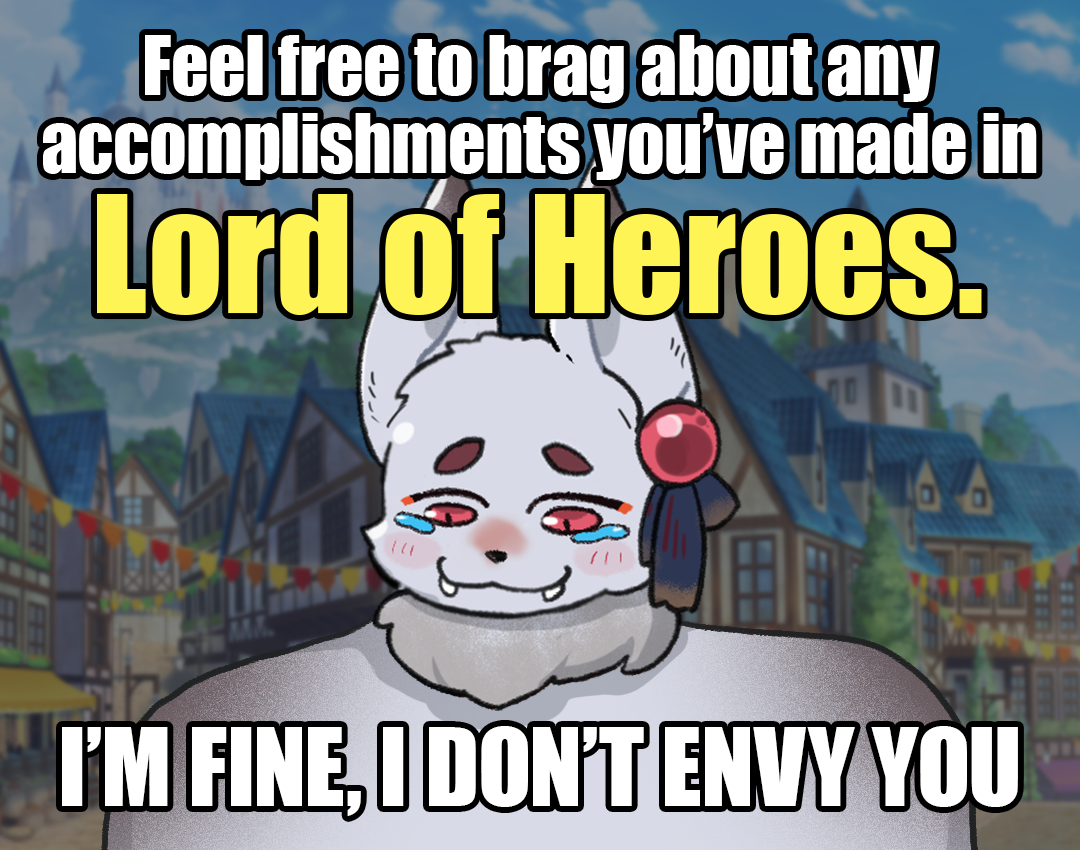 Feel free to brag about any accomplishments you've made while playing Lord of Heroes!
Achieved gold challenge in the Obelisk 50F? Reached Vanguard in the Regal Arena? Recruited D Astrid?
OK, GM Lunaris is fine, I don't envy you.
📌How to participate
Share anything cool on your social media with the following hashtags.
#lordofheroes #IdontNVU
Move to the link below and submit the survey.
📆Event Period
From April 26th, 09:00 (UTC+0) to May 3rd, 09:00 (UTC+0)
🎁Event Reward
1) Reward for all participants: 300 Crystals
2) Lucky rewards for 10 winners: 1 Mystic Soulstone 💎
✔️Winner Announcement
Winners will be announced on May 4th
🔔Please note
1. Correctly enter your Player ID and Lord Name to receive the event reward.
2. You may copy and paste the Player ID from the in-game settings > Support > Player ID.
3. Your post and account must be public.
4. Any social platforms are available including Instagram, Facebook, Twitter or etc.
5. The reward will be given to your inbox after the event ends. Multiple application by one account is not accepted.