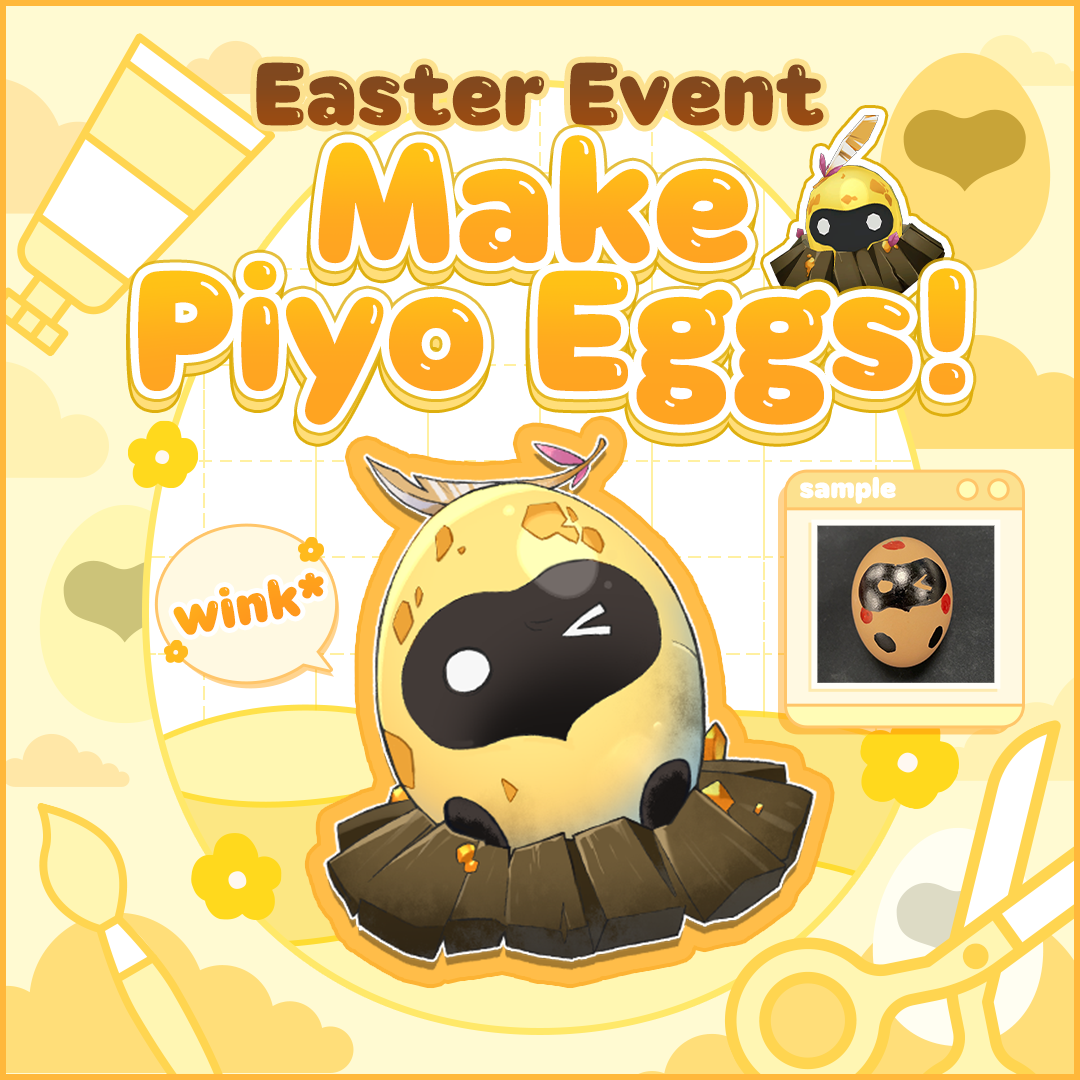 The Easter holiday is coming! Let's make a piyo egg instead.
📌How to participate
Grab an 🥚egg from the fridge, and make piyo just like the sample image above. (as long as it's in an oval shape, any kind of EGG is allowed.👌)
Take a shot & upload it on your social media with the following hashtags.
#lordofheroes #easterpiyo
Move to the link below and submit the survey.
📆Event Period
(Only posts uploaded between the stated date below are valid.)
From April 11th, 03:00 (UTC+0) to April 15th, 03:00 (UTC+0)
🎁Event Reward
1) Reward for all participants: 300 Shining Eggs a.k.a Crystals
2) Lucky rewards for 10 winners: 500 Colorful Eggs a.k.a Linkstones
✔️Winner Announcement
Winners will be announced on April 15th
10 lucky winners' photos will be randomly displayed on the in-game loading screen on Easter (April 17th). Let's find lord-made piyos!
🔔Please note
1. Correctly enter your Player ID and Lord Name to receive the event reward.
2. You may copy and paste the Player ID from the in-game settings > Support > Player ID.
3. Your post and account must be public.
4. Any social platforms are available including Instagram, Facebook, Twitter or etc.
5. The reward will be given to your inbox after the event ends.