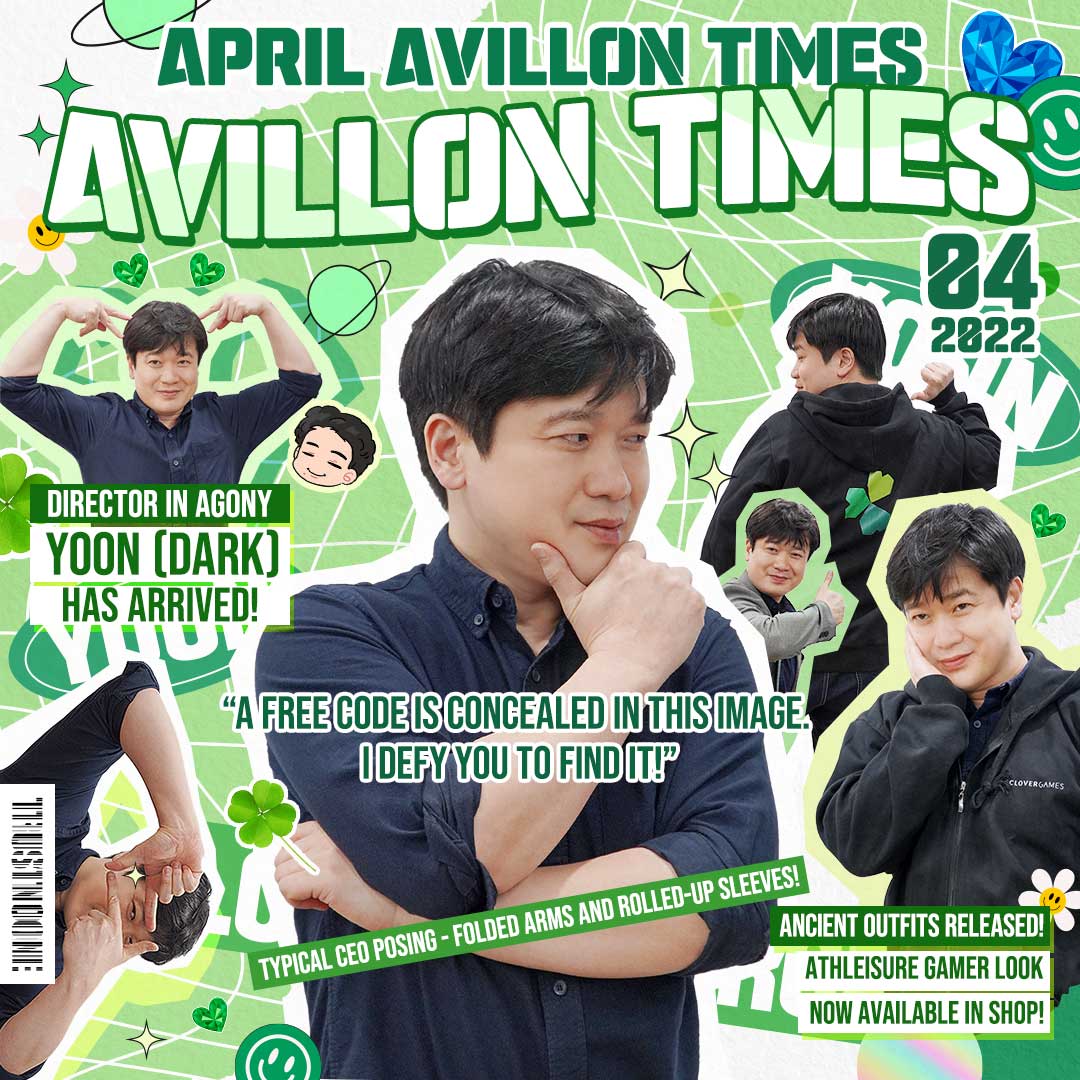 April Avillon Times is here!
Let's have a sneak peek of what will go on Lord of Heroes in April.
---
[D] Yoon is ready to serve!
"A free code is concealed in this image. I defy you to find it!"
✔️ Director in Agony, [D] Yoon has arrived!
with a Typical CEO posing - folded arms and rolled-up sleeves.

✔️ Yoon's Ancient Outfits released!
Dress up in an athleisure gamer look. It's now available in the shop!
✔️ Hidden Coupon Code in Avillon Times
Yoon has concealed a secret code in the image.
How to enter a coupon?
- Android : In-game [Settings] > [Support] > [Enter Code]
- iPhone : Go to [ Coupon Site ] with your Player ID found in the [Support]