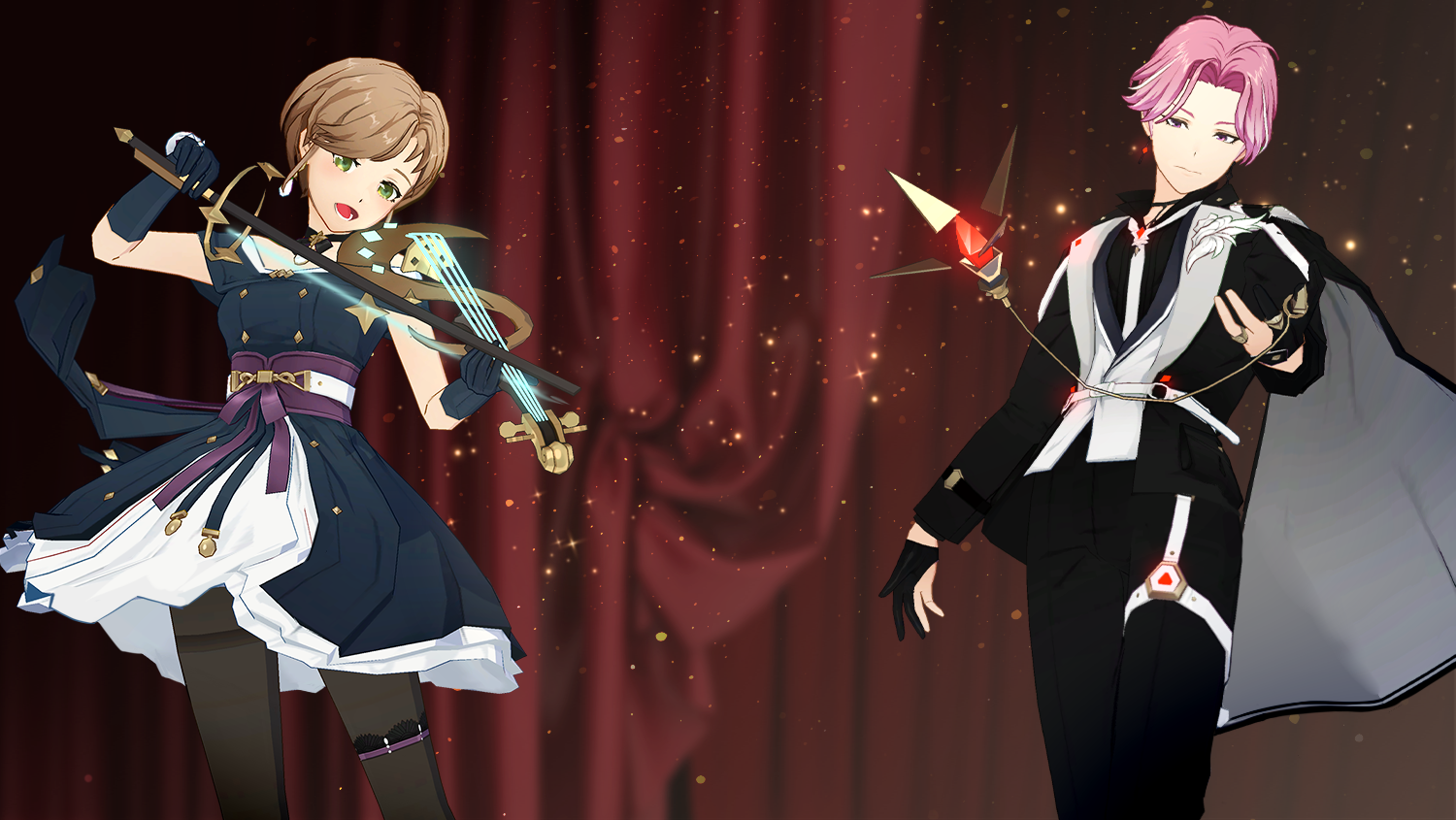 - Sales Period: Nov 23 13:00 ~ Jan 24, 2022, 14:59 (UTC+0)

- Joshua's [Evening Edition] will be released at Boutique / Designer's Closet
- Evening Edition is a costume item that changes Heroes' appearance overall.
- Costume's grades are divided into Normal and Limited Edition
- Players are able to purchase Normal Edition at [Boutique] and Limited Edition at [Designer's Closet]

[Evening Edition: Joshua's Evening Party Suit]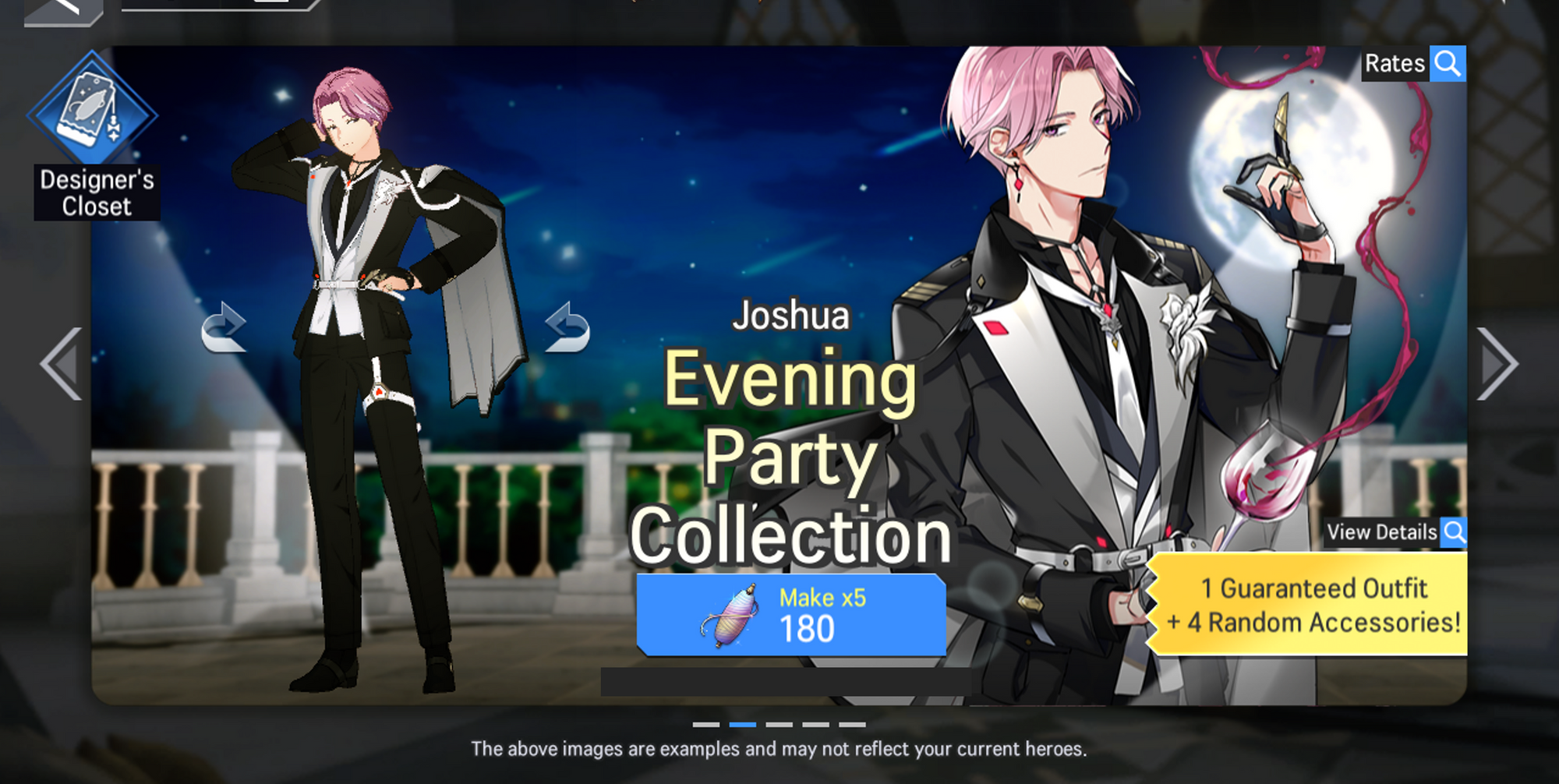 2) New Exclusive Accessories: 9 for Joshua
- 9 exclusive accessories will be added for Joshua.
- The obtained accessories and outfits can be found in Heroes > Outfits tab (hanger icon on the right side)
- Accessories are for decoration which transform the Heroes' appearance partially.
- Accessories will be added for the Costume and Accessory crafting.
- The obtaining rate has been updated due to the adding in the new accessories.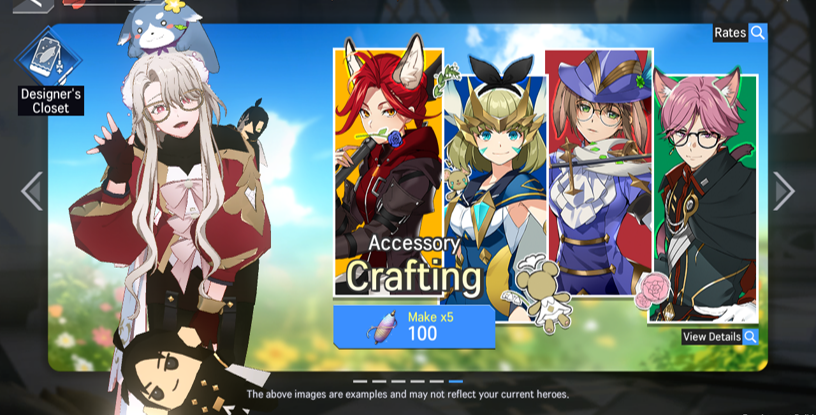 ---
Following Vanessa, Joshua has come back to us with 'Evening Edition'! 🥂

With their beautiful costume, it seems we are ready to start this year's holiday party..
But, shh! To give a little hint to everyone, they are not the only ones who are preparing for party!😉