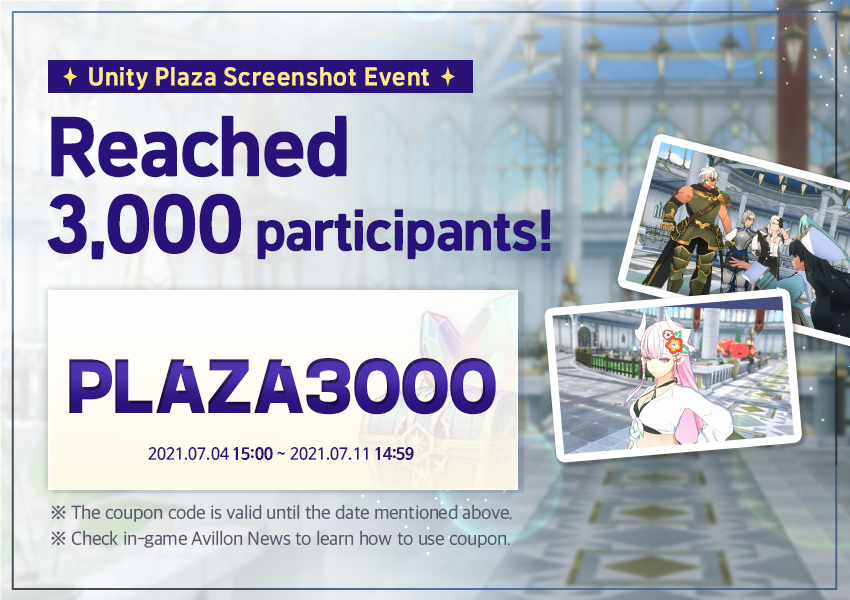 All Lords who are enjoying the Unity Plaza in various ways!
More than 4,000 Lords joined in the screenshot event!
Thank you for your support and interest in the Unity Plaza and the event.
We will give away the coupon for the 'Mystic Soulstone' and 'Replica Chest'!
The One who 'Million Fame Hero' will be revealed upcoming this Thursday
◈ Coupon Valid Date
- 07/04 (Sun) 15:00 - 07/11 (Sun) 14:59 (UTC+0)
※ How to enter a coupon?
- Android : In-game [Settings] > [Support] > [Enter Code]
- iPhone : Go to [ Coupon Site ] with your Player ID found in the [Support]
※ LOCAL time is your location(country) time, which was set when you created your account.