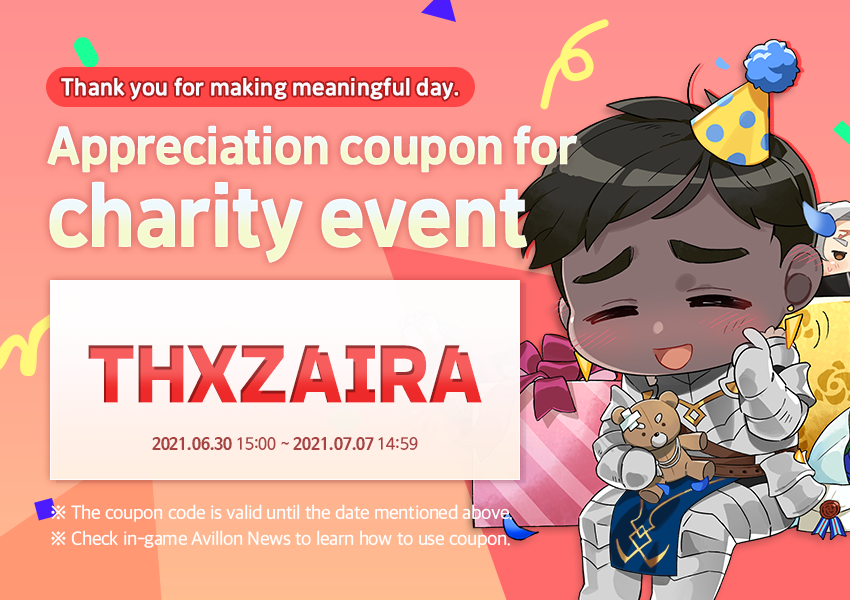 Lords from Korea have made charity donation to Korean Animal Welfare Association to celebrate Zaira's birthday.
To show our gratitude to the lords making Zaira's birthday more meaningful,
we have prepared a coupon.
◈ Coupon Valid Date
- 06/29 (Wed) 15:00 - 07/07 (Wed) 14:59 (UTC+0)
※ How to enter a coupon?
- Android : In-game [Settings] > [Support] > [Enter Code]
- iPhone : Go to [ Coupon Site ] with your Player ID found in the [Support]
※ LOCAL time is your location(country) time, which was set when you created your account.