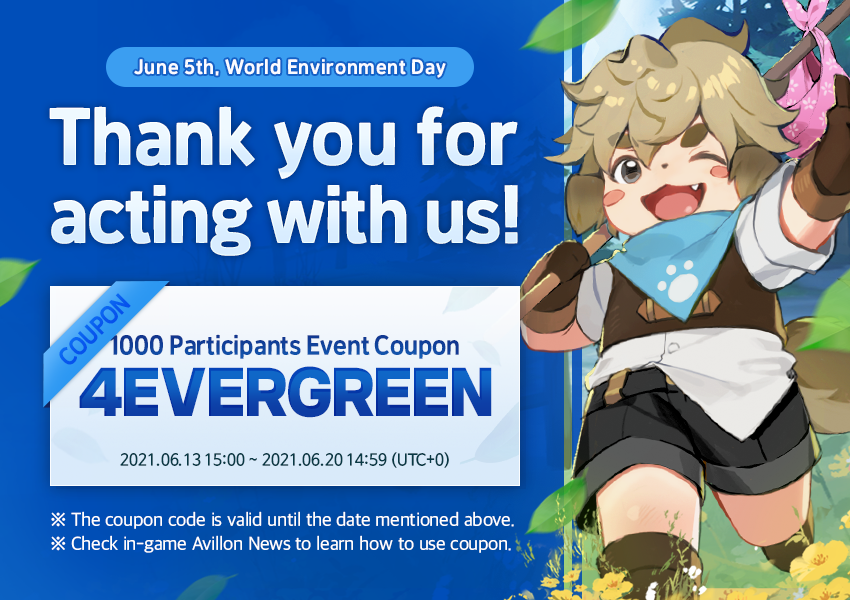 We've reached 1,000 people who participated in the Environment Day Event!!
Thank you so much to Lords for participating in the event and thoughtful about the environment with the Lord of Heroes.

Please check the surprise coupon!


※ How to enter a coupon?
- Android : In-game [Settings] > [Support] > [Enter Code]
- iPhone : Go to [ Coupon Site ] with your Player ID found in the [Support]
※ LOCAL time is your location(country) time, which was set when you created your account.